[ click on the photo to see a larger image]
I've had some questions about images that I have posted which show a lot of lens flare, and specifically the image above.  And the question also arose what kind of Photoshop actions or effects I used on that image.  The answer is simple .. none.  While that image isn't quite "straight out of the camera", it is (nearly) "straight out of the raw converter".
As I have mentioned in a previous post, something I find myself doing quite often on days when I photograph in the sun, is to seek out the sun purposely in the frame of my camera .. and allow the sunlight to flare as a burst of light streaking across the image.  I find that if I can place it carefully, it adds a cinematic feel to the images – and for me, also a sense of lightness and sometimes even a touch of the dramatic.
But this also leaves an image which has to be adjusted in post-production. And for this, you really need the latitude that the RAW file offers.  (I also know now that there will be the wise owls who will save this image to hard disc and edit it and then triumphantly email it to me to somehow prove they can match the results with a JPG image.  But really, you can't.  No, seriously, you can't.)
Here is what the original image looked like, straight out of the camera: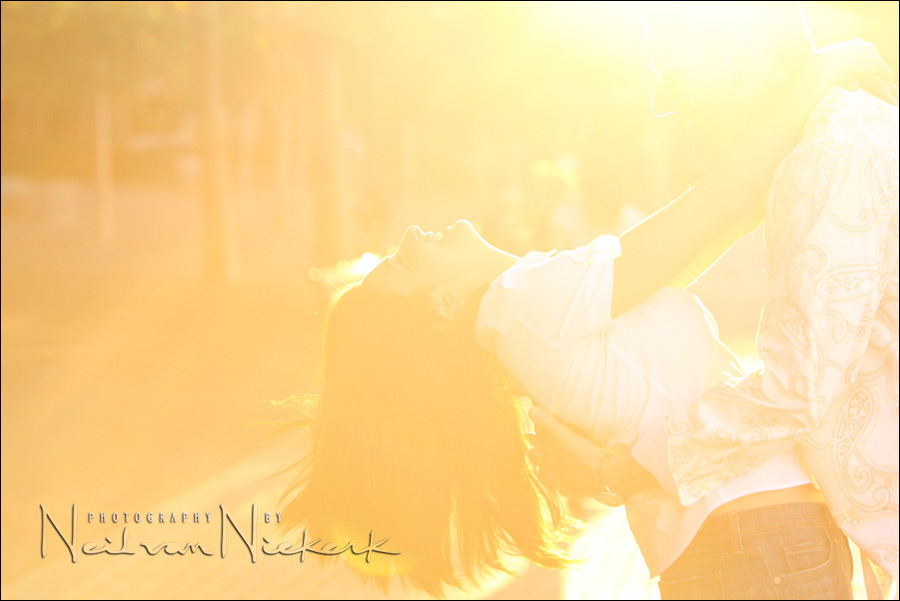 Interesting perhaps, but definitely not quite there yet. It needs a little work. But just a little.
For the majority of the editing of Canon raw images, I use Canon's DPP software which comes bundled with their D-SLRs. The software is easy to use and makes for a very fast raw workflow.The following screengrab is specific for this software program, but every other program that can be used for editing raw files, will have the same settings. It's just the display that will look different. So the method here is relevant for every other program available.

Here are the controls in DPP that I changed to bring the above image into something which looked much better.

Firstly, I pulled the exposure down a lot.
-1.3 EV in this instance.

Then I changed the Black Point. For DPP it is that slider in the histogram that I moved up to the place on the histogram that I wanted to appear as black.

Other things I changed were the WB, the Contrast and the Saturation. The WB was changed to Cloudy to give an even warmer glow to the image. Similarly the Contrast and Saturation were bumped up to give the image a lot more punch. (Images with flare will most often have low contrast.)

The only part of the image that I specifically needed Photoshop for, was to edit down someone passing by in the background which I found distracting.
For the most part however, I try not to edit images in Photoshop at all for my raw workflow. It is just more efficient to do all your adjustments and edits, in whatever program you use for your raw workflow,  without having to edit individual images in Photoshop.
And that is how I moved from the original image, to the final image – pretty much just a few simple edits in a raw editor program.  No flash.  No photoshop actions or tricks.  Oh, and I didn't use a filter on my lens in this sequence of images.  A filter would've just reduced the contrast even further.
That is it – a simple accessible technique to create an image with some punch.
If you find these articles interesting and of value, then you can help by using
these affiliate links to order equipment & other goodies.   Thank you!
Stay informed of new articles via the monthly newsletter.
Also join us on the Tangents forum for further discussions.