Flash Photography Techniques
Flash brackets  ~  Off-camera flash  ~  Flash photography basics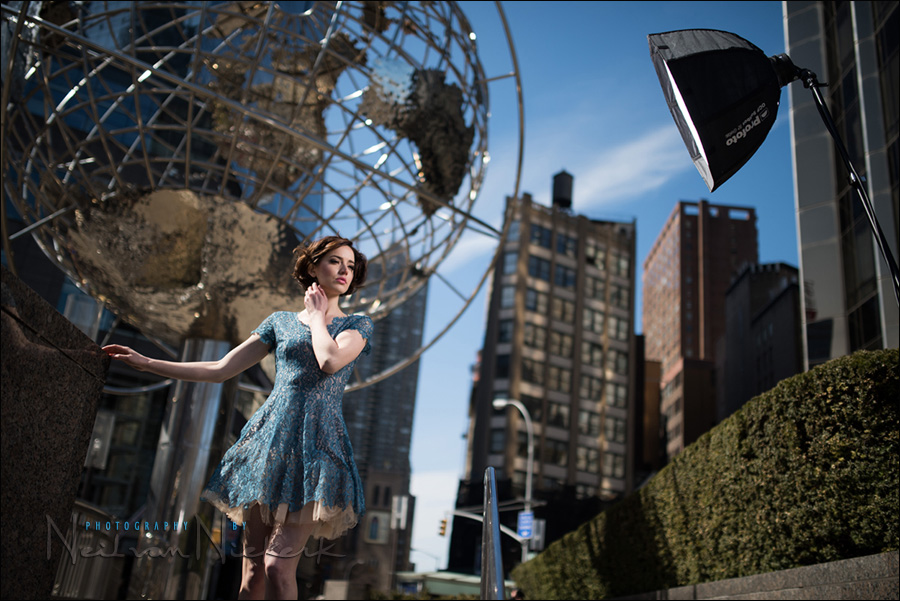 Off-camera flash photography
The preceding pages mostly deal with how to use an on-camera speedlight to get 'prettier' light. And where we can, how to seamlessly blend our flash with our available light.  However, where flash becomes a lot more controllable and perhaps more interesting, is when you move your flash off-camera.
Off-camera flash is quite an extensive topic.  Instead of trying to cover it all in just one article here, this page will serve as a jump-page to several of the important articles on the Tangents blog where the topic is specifically off-camera lighting. Most of the links deal with off-camera flash using speedlites, but there are a few articles where larger flashes are used. The same thought-process is in play though. (Here is the link if you want a list of all the articles about off-camera flash on this website.)
So why would we want to use off-camera flash? The answer is refreshingly straight-forward. With off-camera lighting, we have greater control over the direction and the quality of our light. And that is it in a nutshell. Control. So let's delve deeper into it: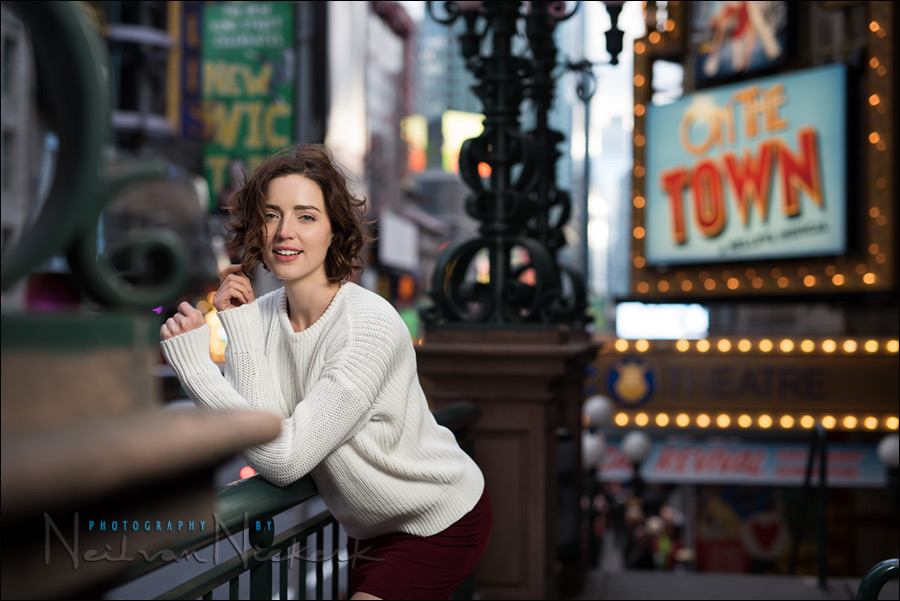 Off-camera flash photography – the techniques
1.)  Balancing flash with ambient light – where do we even start?
My starting point with on-location portraits is most often is a combination of:  finding an interesting or neutral background; and positioning my  subject so that they are placed in front of / in relation to the background so that it all looks visually pleasing.  And then balancing the exposures for my background and my subject.
This article is a good overview to start us off on this topic.  The easiest approach when working in fairly flat and even ambient light, is to under-expose the ambient light by a certain amount.  Then we add flash for correct exposure. But we often have scenarios which aren't as simple. Here are easy-to-follow explanations of how we'd go about getting to balancing flash and the ambient light.
Related articles:
---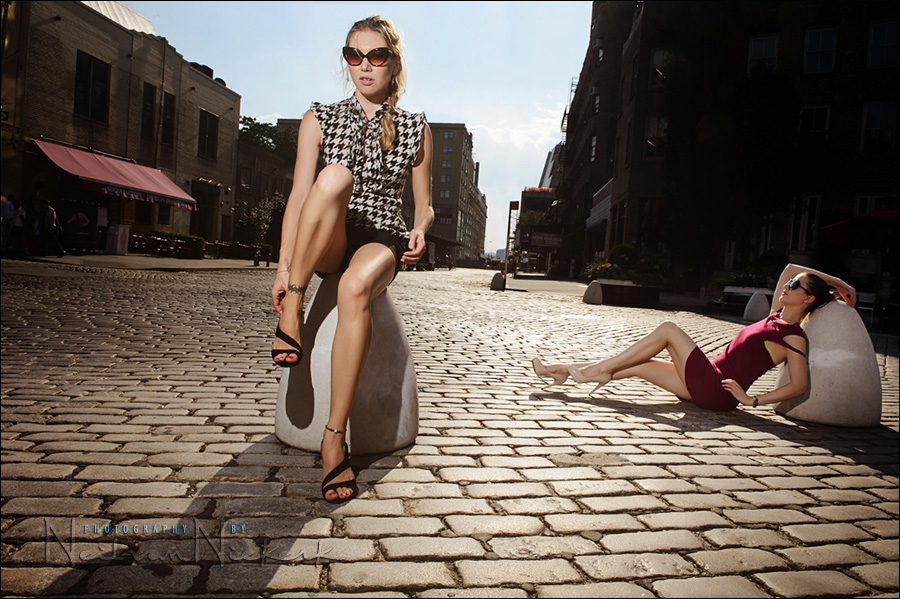 2.)  The techie stuff we absolutely need to know!
There are some technical things we need to be familiar with to be able to really get a grasp on flash photography. There's unfortunately no way around this. If you're not au fait with how your camera's shutter works and how the focal plane shutter affects flash exposure, then you'll always be grasping and guessing. Here are a few articles that covers the essential topics – maximum flash sync speed; high-speed flash sync (HSS); and the use of Neutral Density filters as an alternate to getting wide apertures with flash. Then, while it might seem archaic, it is also very useful to have a handle on how the guide number of your flash helps you.
When we work outdoors in bright light, it is essential that we understand what is happening at our maximum flash sync setting, and why it is a sweet spot when you use flash in bright light.
High-speed flash sync allows us a wider aperture, but there are certain implications – our flash power drops. This may or may not be an issue, depending on how bright the available light is that we're shooting in.
So these are the type of techie stuff we need to know. But I promise, it is more fun and more interesting than you might suspect. Hang in there, and go through these articles. They will help you!
Related articles:
---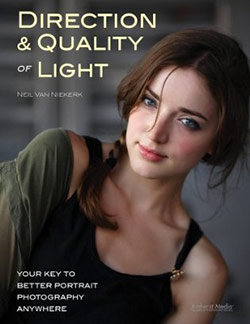 Direction & Quality of Light
I wanted to distill the essence of what we, as photographers, work with – light! Before we can truly grasp on-camera flash and off-camera flash, and really, any kind of photography, we have to be aware of the direction and quality of light. We need to observe the light that we have, and then decide how best to use it, or enhance it.
With this book, I try my best to share those "aha!" moments with you, and I do believe this book can make a difference to your photography.
The book is available on Amazon USA and Amazon UK, or can be ordered through Barnes & Nobles and other bookstores. The book is also available on the Apple iBook Store, as well as Amazon Kindle.
---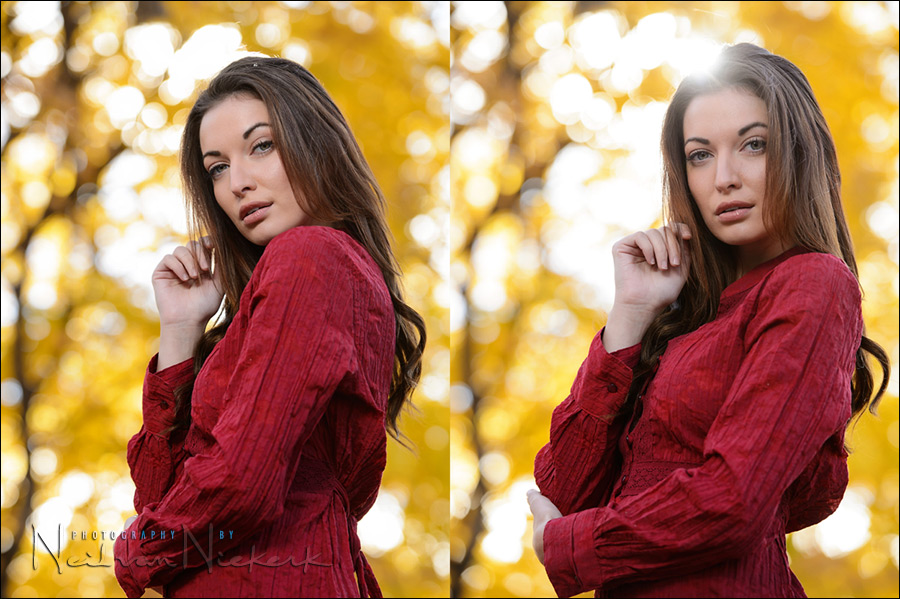 3.)  Camera settings & flash settings
What are your settings? –  a question that I am often asked about various images. And quite often, the answer is surprising  –  it doesn't really matter. Sometimes the specific settings are of importance, but usually much less so than the method of getting to correct exposure of the ambient light and the flash.
I can't stress this point enough – the thought-process is more important than the specific numerical values of our settings. That the aperture was at f/3.2 for example, is most often a trivial consideration. Our thought-process or algorithm we use, is the key to getting successful and consistent results with off-camera flash.
Related articles:
---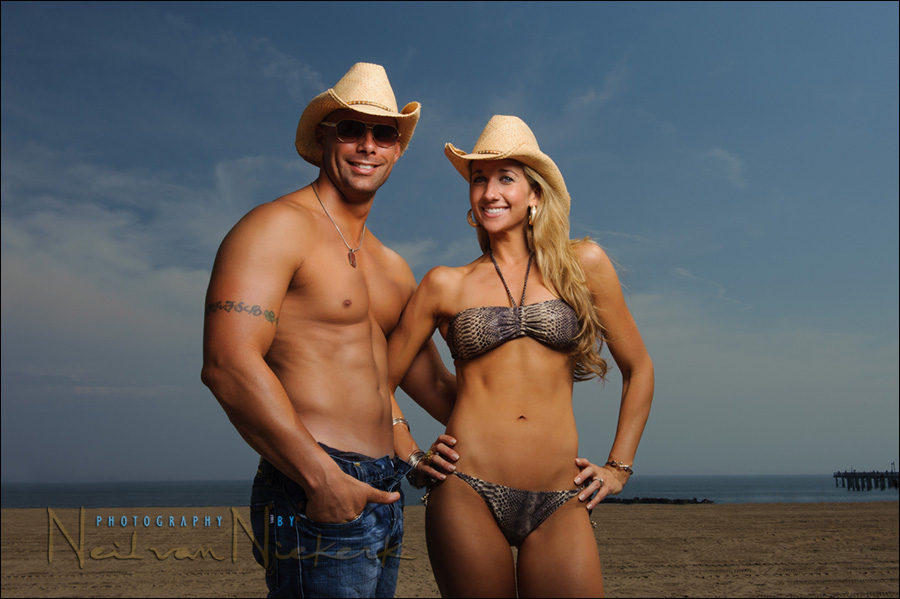 4.)  Overpowering the sun with flash
One of the most challenging scenarios would be to photograph in bright sunlight. A challenge for sure – but if you keep to a methodical algorithm, then it becomes much more controlled and easier.
Usually when people say they want to over-power the sun, they mean that they want to match the sunlight with flash. They want to lift the shadows to a better exposure where details aren't lost.
The information in the linked tutorials here are also covered directly and indirectly in the preceding articles listed above. There is a specific thought-process here that gets us out of trouble every time, and gives us consistent results when using flash on a sunny day. So if you have worked through the other tutorials and articles listed above, you'll have an easy understanding of what you need to do.
Related articles:
---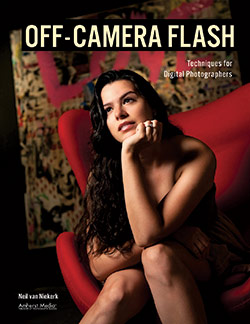 Off-Camera Flash Photography
With this book, I wanted the material in the book to flow as a truly accessible introduction to off-camera flash. The techniques here are within the reach of everyone.
As always, the aim was for those aha! moments when things become clear and just makes sense. And then, hopefully, inspire the readers of the book to see how easily off-camera flash lighting can expand our photographic repertoire.
You can either purchase a copy via Amazon USA or Amazon UK. The book is available on the Apple iBook Store, and Amazon Kindle.
---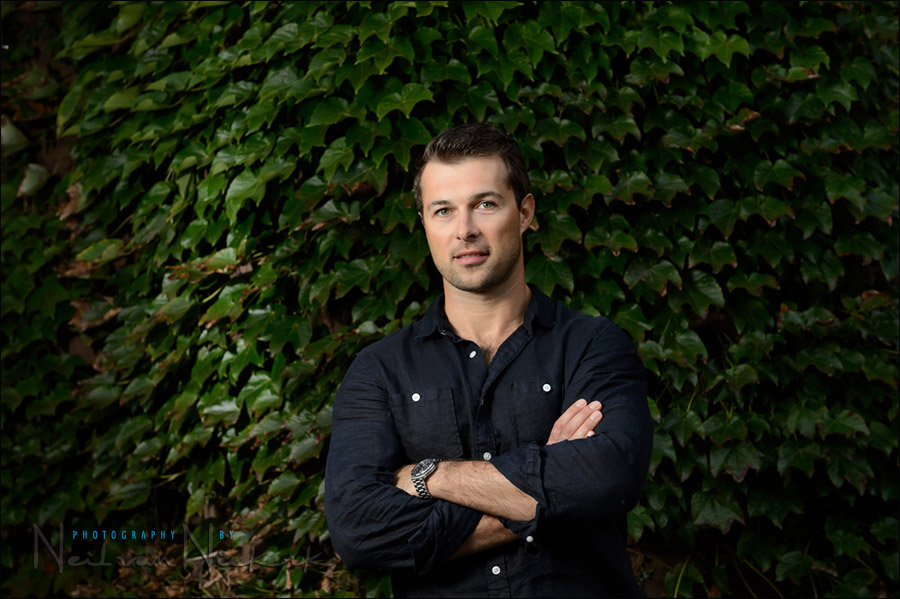 5.)  Off-camera flash – the gear
Most of the tutorials and articles on this website is about technique. The way we do things, rather than being equipment-centric. My feeling is that if you understand what you need to do, then the specific equipment matters less.
That said, here are a few articles which mostly concentrate on simple lighting setups using speedlights. Getting great results is within the reach of everyone!
Related articles:
---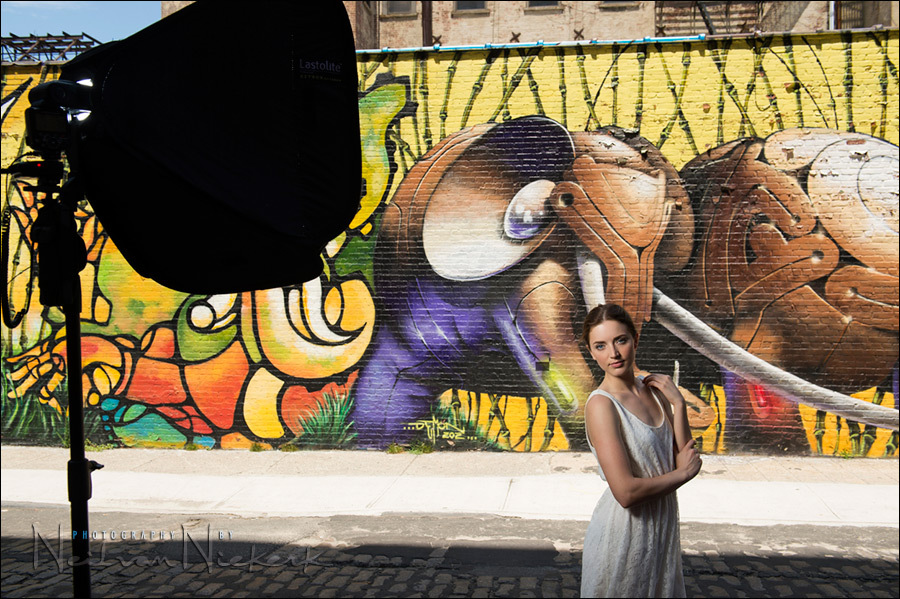 6.)  Positioning your off-camera flash (and softbox)
A good, conservative placement of a softbox is generally around 30 degree from the camera; at a height where the light is about 30 degrees (or slightly less)  above your subject's head. We want that 'cone of light' coming from the softbox to hit your subject's head & shoulders.  In other words, you need to aim the softbox at their upper body and head .. and specifically with that 'sweet spot' of the light coming from the softbox, having to point at their face.
This is a safe way to place the light for results that will look good. Of course, from there on we can experiment, depending on how we pose our subjects, and also depending on what we want to achieve.
Related articles:
---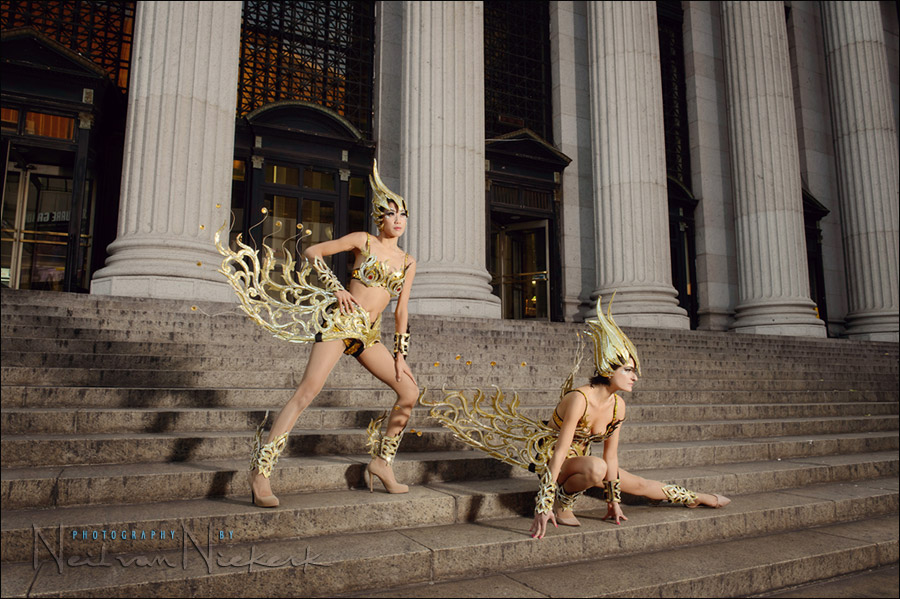 7.)  Interesting photo sessions with off-camera flash
For further reading, here is a selection of blog articles describing photo shoots where off-camera flash was integral in the final look of the photos.
Related articles:
---
Help support this website
---