home studio portrait lighting setup in limited space
The photos in this article were shot with a fairly simple lighting setup in my dining room area. The main light to my left (model's right) is the Westcott Bruce Dorn Strip Bank (18″x42″) (B&H). The flashgun was a Quantum T2, but a speedlight would've worked just as well. In this small a space, you don't need huge amounts of light.
I used another Quantum T2 to light up the grey seamless background. I had the Quantum 12×12 softbox on this one, and feathered it to give me uneven light on the backdrop. I also had a snooted Nikon SB-800 as a hair light in most shots.
For some images, shot at f/1.4 the power was turned away down on the Q-flash – all the way down to 1/32 and 1/64 just to ensure that kiss of light.
Here's a pull-back shot to show you just how unglamorous and cramped it looked. Yet the portraits looked great.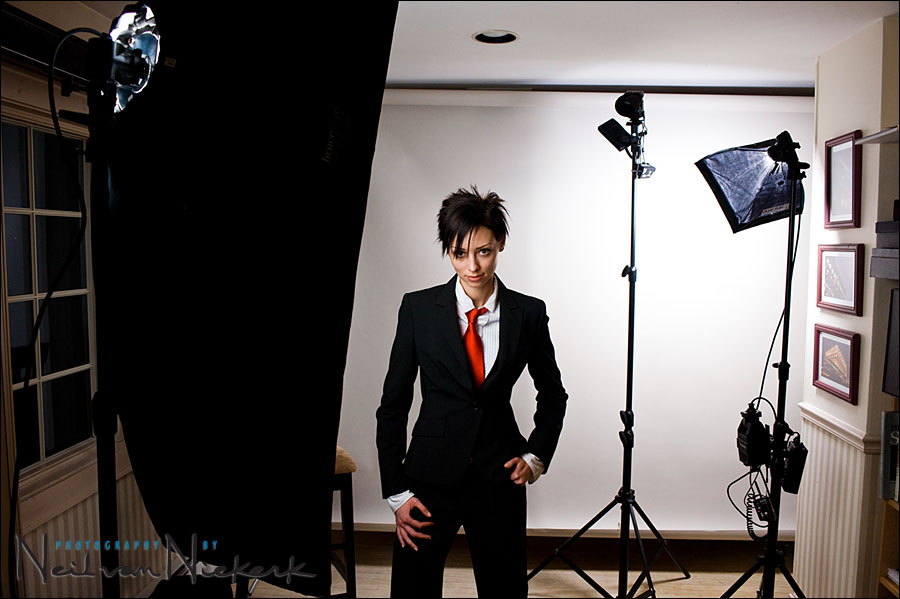 I used a variety of lenses for these portraits:
Nikon D700;  Nikon 85mm f1.4  shot @ f1.4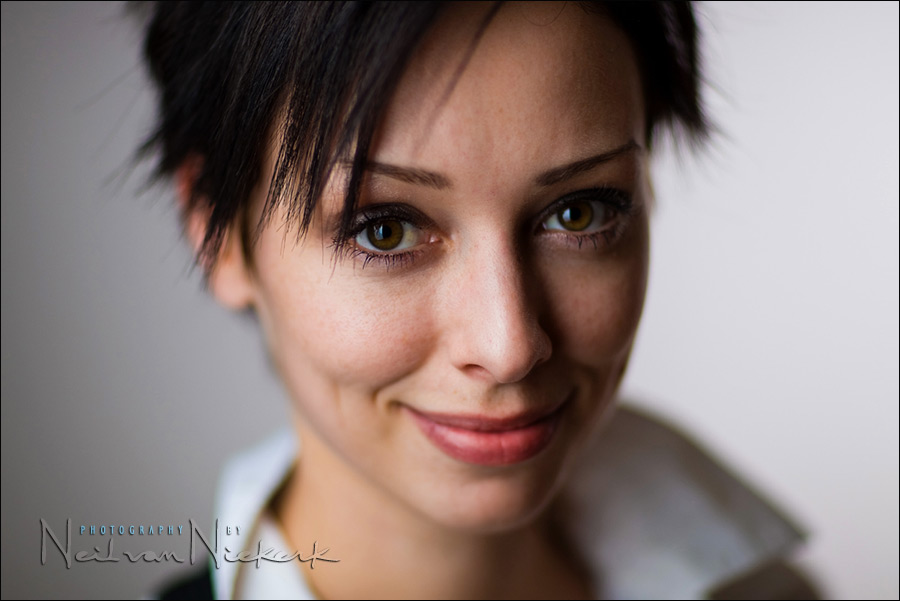 Canon 1D mk3;  Canon 85mm f1.2 II   shot at @ f1.4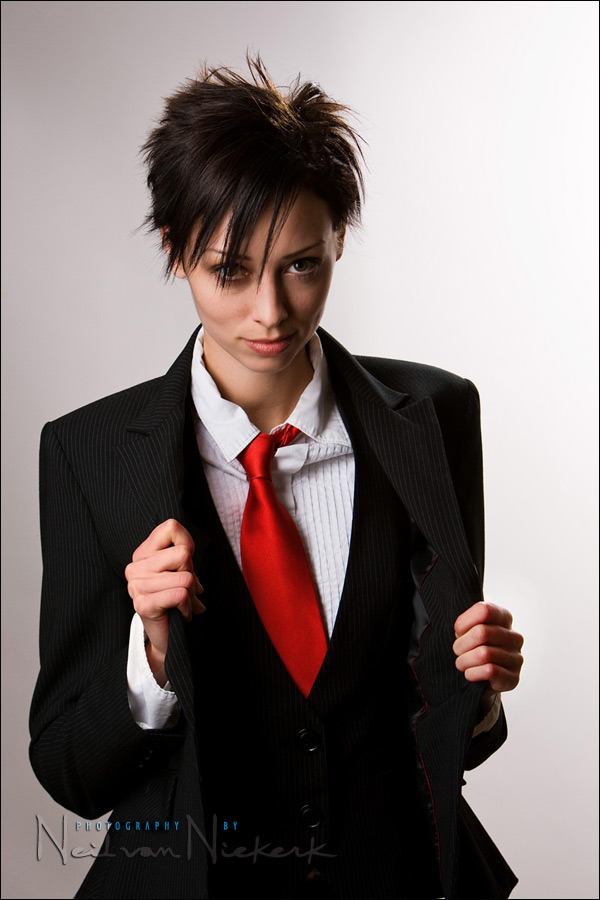 Canon 1D mk3;  Canon 70-200mm f2.8 IS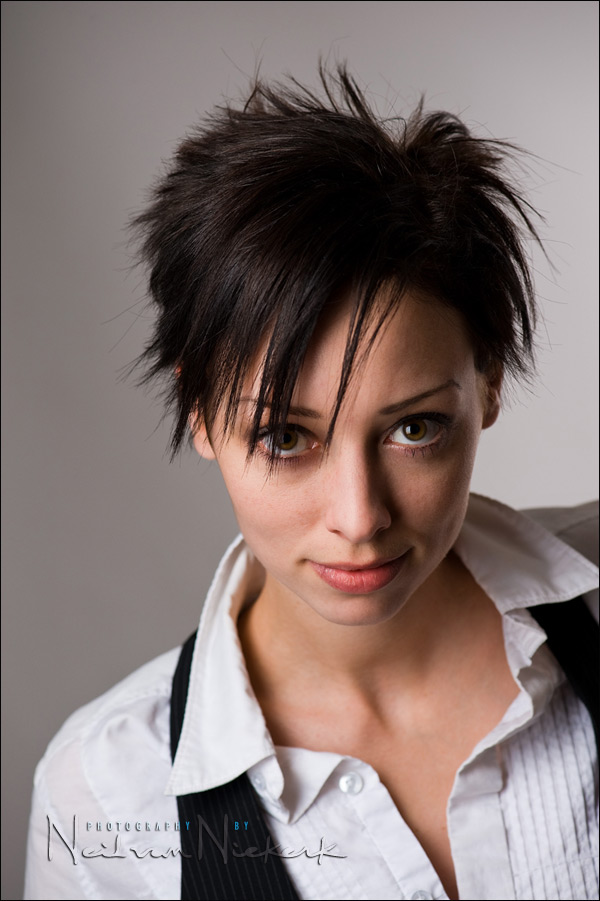 Nikon D700;  Nikon 105mm f2.8 VR macro