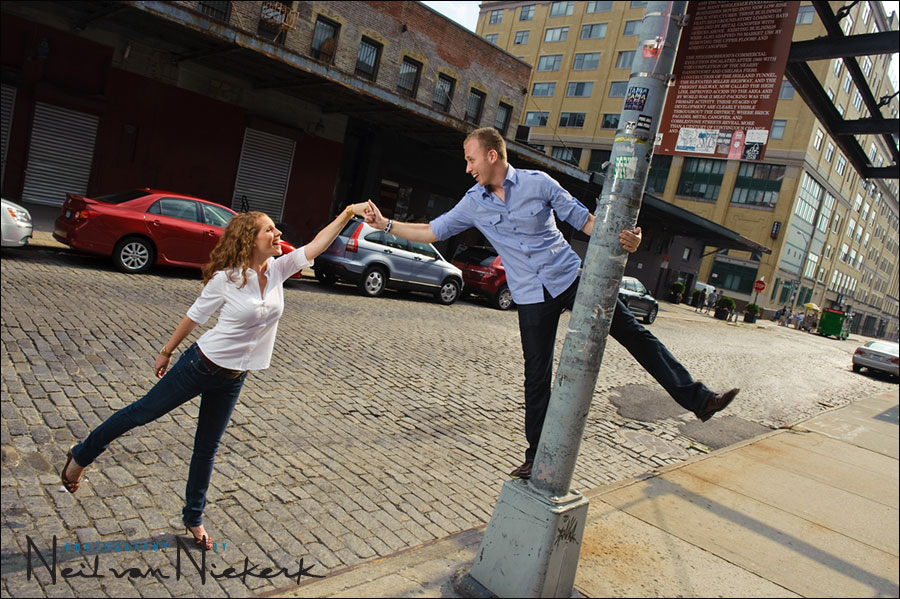 off-camera flash photography: positioning the softbox
I've had a number of people ask for more pull-back shots during photo sessions where I use off-camera flash with a softbox.  During this recent photo session in New York, with Christina and David, I did step back for a photo to include the softbox …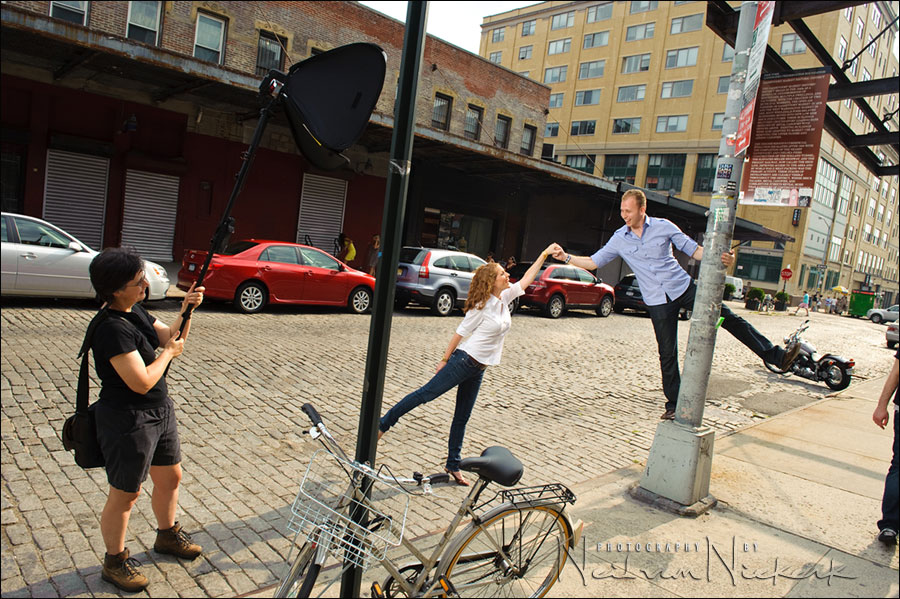 The placement of a softbox is generally around 45 to 60 degrees from the camera;
at a height where the light is about 30 degrees above your subject's head;
and keeping in mind the 'cone of light' coming from the softbox, and that you have it hit your subject's head & shoulders.  In other words, you need to aim the softbox at their upper body and head .. and specifically with that 'sweet spot' of the light coming from the softbox, having to point at their heads.
This way you get enough light in their eyes, at an angle that makes sense with the light coming from higher than their view.
The specific softbox was once again the Lastolite Ezybox softbox.
A softbox is a forgiving lightsource, so you have a fair amount of play in the angle, and it will still work.  The larger your light-source the more forgiving it is in how you place it.  However, if you use direct off-camera speedlights without some diffusion, then you have to be more precise in your placement of the flash.
Here is the pull-back shot.  I was standing right next to the bicycle.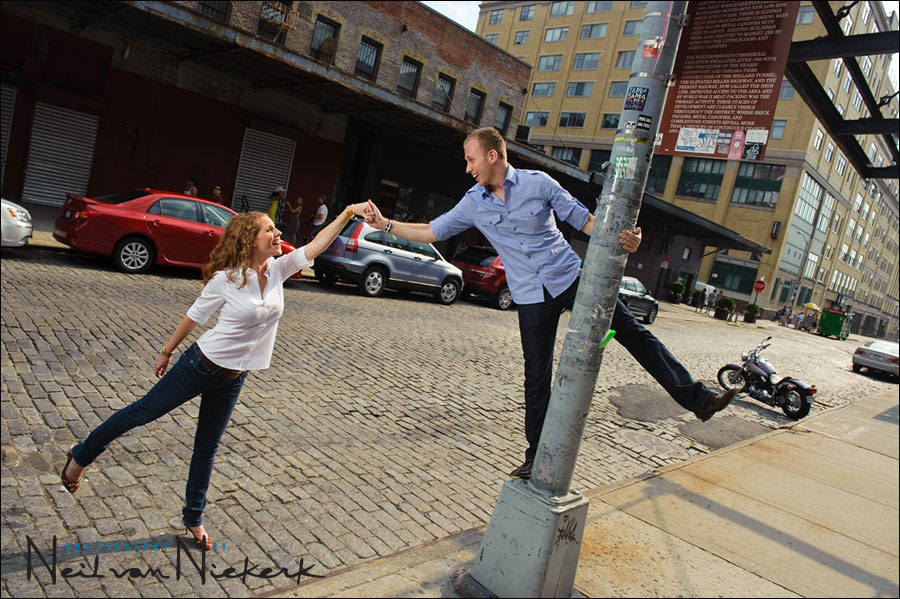 The image at the top had some editing done to it.  There was another photo session taking place in the background.  Damned photographers; you just can't avoid them.  And then there was the motorbike in the background to camera right.  With the wide-angle perspective distortion, it looks like David is kicking a tiny motorbike around.  It looked too surreal, so I had to remove it with some use of the Clone tool and Healing tool in Photoshop.
Back to the final image: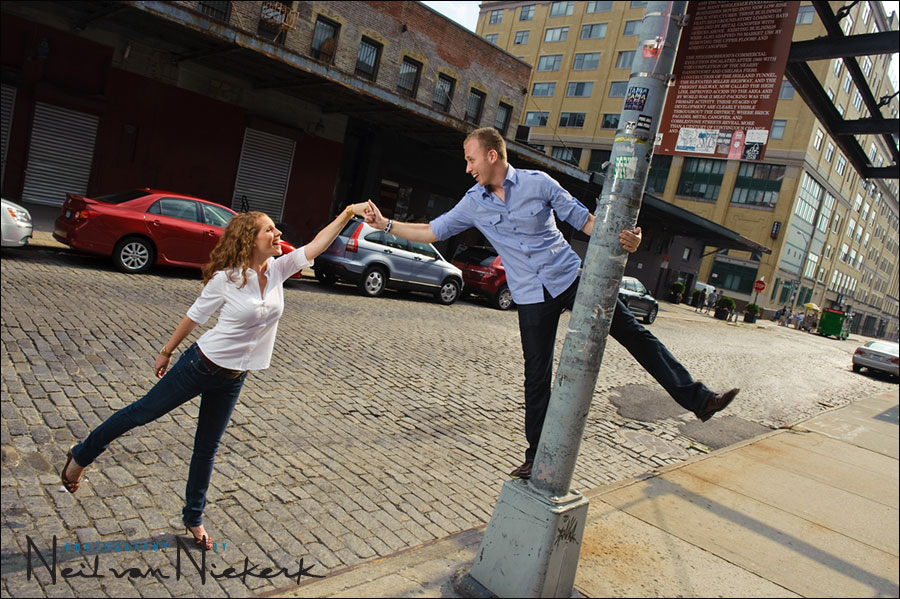 In order to match the bright sunlight, I worked at maximum sync speed, and not high-speed sync.  Max flash sync speed is a sweet spot when we need to match bright sunlight, or even overpower the sun.
I shot with wireless TTL flash, with the Master flashgun (SB-900) on my camera, aimed at the Slave flashgun mounted on the softbox.  The light was not too bright so that I wouldn't be able to use the flash in a softbox, but was getting to the edge of what the speedlight is capable of when diffused with a softbox.
camera settings & photo gear (or equivalents) used in this photo session
1/250 @ f8 @ 200 ISO .. TTL flash at -0.3 EV
related articles