Off-camera flash vs. available light
With this background, I liked the way the dots were repeated in Olena's dress in reverse – white dots on black, instead of black dots / holds on silver. I liked the repetition, and decided to work with the composition of this photograph a bit.  For the final sequence of images – of which the image at the top is one – I asked Olena to really exaggerate the curve of her body to create an S-shaped, which in turn contrasted boldly with the rigid pattern of the background.
This article's original title was going to be:  Off-camera flash vs the snobbery of "available light is always better". When you look at the available light photo of Olena, you'll see that the available light was pretty sweet – soft and flattering. But it lacked punch. It needed just that little bit of drama to it. The available light shot just looked a touch too bland. Off-camera lighting to the rescue!
I had the flash in a soft box to create flattering, yet dynamic light on her. I wanted her shadow to be more defined and become part of the composition, but that would've meant a harder light source. Holding the Lastolite EZYBOX 24×24″ softbox (affiliate) fairly close to her was the compromise. This way her shadow added a subtle element to the composition.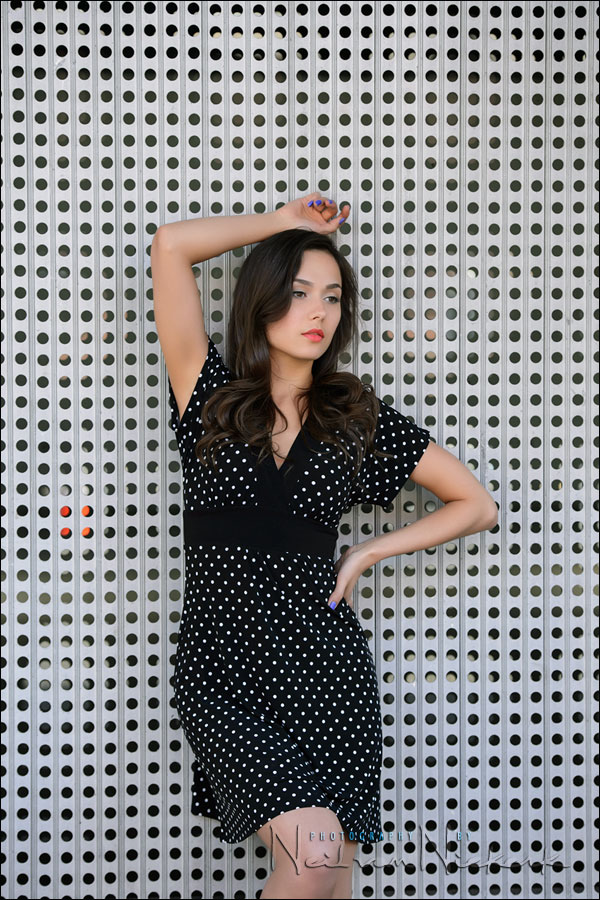 camera settings: 1/200 @ f/4 @ 200 ISO
This gave me correct exposure for the ambient. It looks good. Now, to have the flash have the impact it has, I had to under-expose the ambient. Therefore I pulled the exposure down by 2 stops: camera settings: 1/250 @ f/7.1 @ 200 ISO  … TTL flash.
---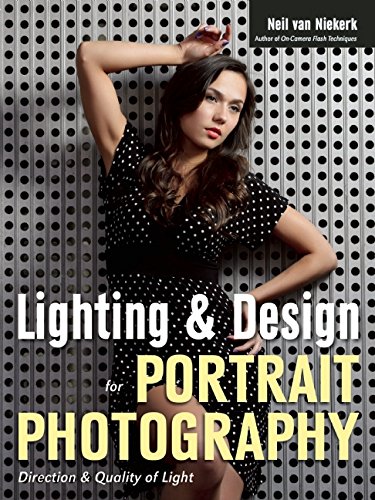 Lighting & Design for Portrait Photography
Lighting & Design is a follow-up of sorts to Direction & Quality of Light. It's a slightly eclectic mix, discussing the thought-process with various scenarios shooting portraits. The examples use available light, bounce flash, off-camera flash as well as studio lighting.
The idea is that in every one of the 60 sections, there is something to be learnt and applied, regardless of your level as a photographer or where you shoot – all shaped to form a cohesive narrative arc throughout the book.
You can either purchase a copy via Amazon USA or Amazon UK. The book will also available on the Apple iBook Store, and Amazon Kindle.
---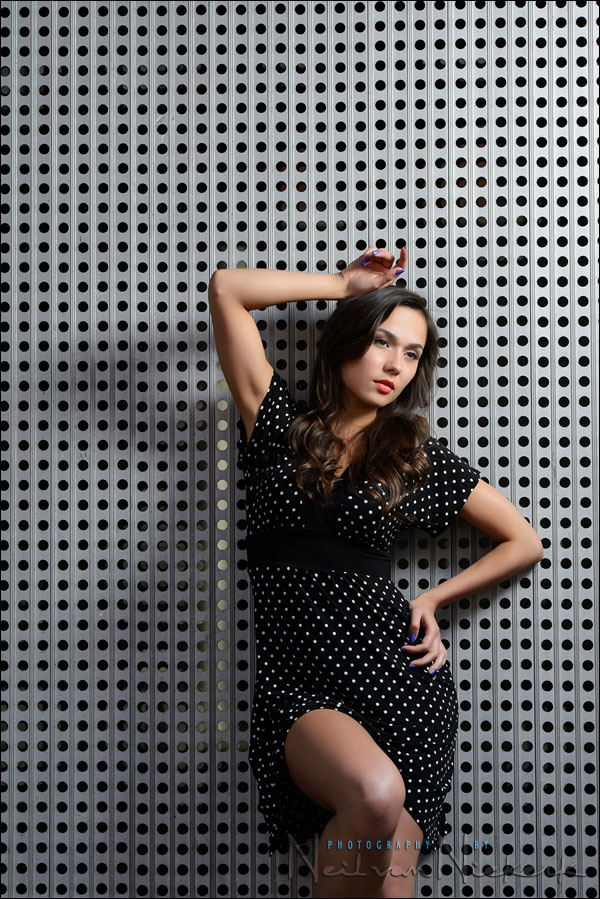 These photos were taken during a photography workshop in New York.
As an aside: I used the same background to different effect with a previous photo session where Nicole Jolly was the model – photo-shoot with a model: the progression of an idea.
Photo gear (or equivalents) used in this photo session
A little bit of homework
Before we get to the little bit of homework – on a forum I once saw someone sneer that with off-camera flash photography on location, it seems that everyone just under-eposes the ambient by a certain amount and then add flash. My thought was, well, that's how you do it, because over-exposing the ambient isn't a good start.
Now the homework:
Because the light from this relatively small light source (the flash in the softbox) is directional, you can now in a sense control the contrast by how much ambient light you let. How and why?
Video tutorials to help you with flash photography
If you like learning by seeing best, then these video tutorials will help you with understanding flash photography techniques and concepts. While not quite hands-on, this is as close as we can get to personal instruction. Check out these and other video tutorials and online photography workshops.