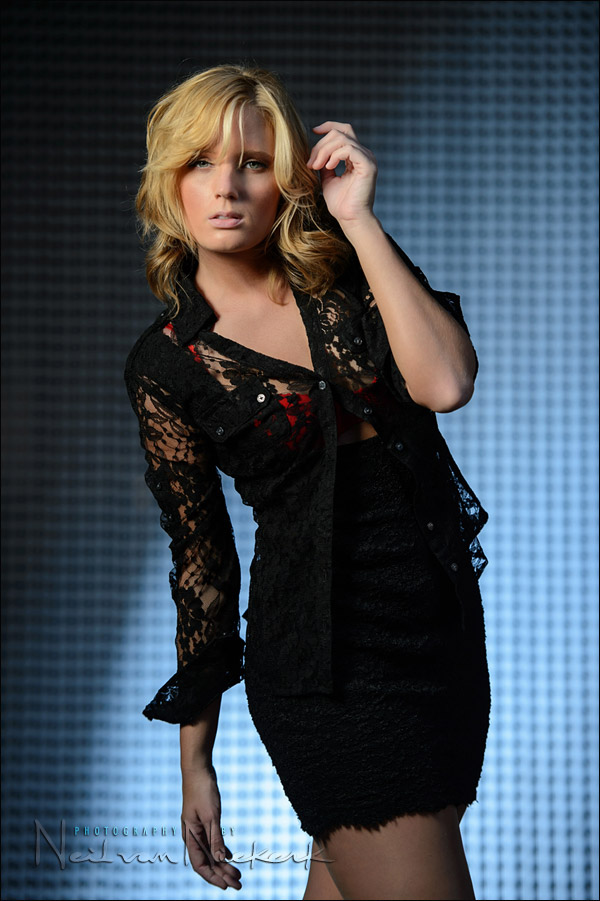 Photographing a model on-location: the progression of an idea
As often happens for me when working a model on location, the final photographs are the result of a progression of an idea, rather than a fully-formed idea from the start. That colorful background came to be because of how I gelled for the flash. It's a technique I've shown a few times, and here it helped me in bringing a blah scenario up to something more eye-catching.
The idea is to create an interesting shift in the color balance between your subject and background. It works especially well if the background is not that colorful and you need to create a more dramatic photo. Let's run through the thought-process with this sequence of images:
The progression started with this metallic grille that I noticed agains the one shop-front in Manhattan. It seems like there should be "something" there to use for the photo. This is the ambient-only test shot. (Nicole was caught mid-pose here, hence the awkward photo.  Sorry!) This was the only test shot I took with ambient light only, to convince myself that I'd have to do something to juice this up.
Btw, Nicole is a model I noticed at one of the After Dark Edu events, but never got to photograph at the time. So when she visited New York, I was happy to meet up with her for a photo shoot.
Using an off-camera speedlight in a softbox, made the image more dynamic. But it was still too monotone for my liking.
Then similarly to how I added a direct speedlight to the background to create a sweet of light with these two shoots:
– review: Canon ST-E3-RT and Canon 600EX-RT speedlites (model: Molly K)
– gelling my flash for effect (model: Bethany)
… I decided to do the same here.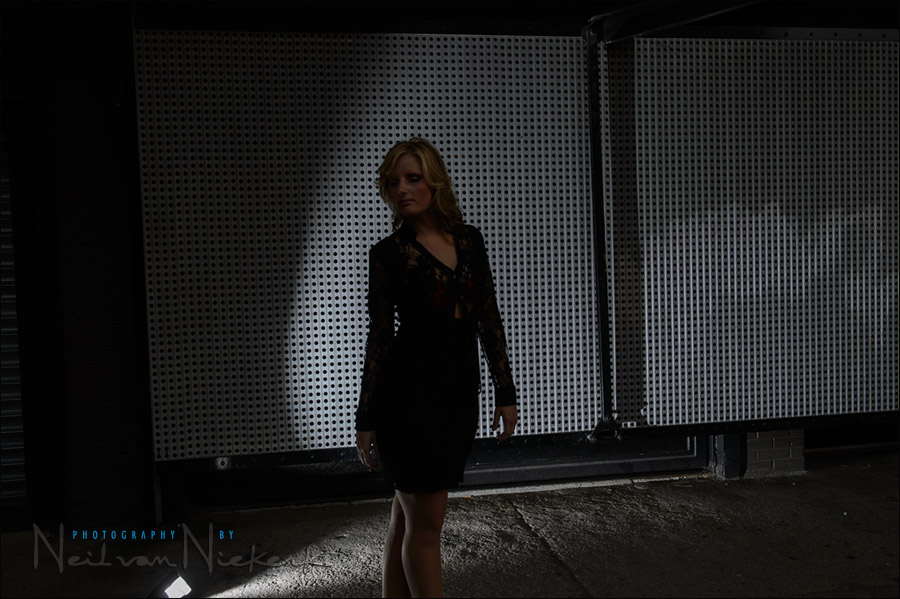 This test shot worked. There was something happening there now. But, it was still too grey.
Then I decided that I could gel the flash on my main speedlight (in the softbox) with a  1/2 Straw CTS gel (affiliate). I changed my White Balance in my camera to 3700K to see what the effect would be on the non-gelled flash in the background.
With my camera set to 1/250 (to bring the ambient light way down), and an aperture of f/5.6 (at 200 ISO), the holes in the background appeared too sharply defined.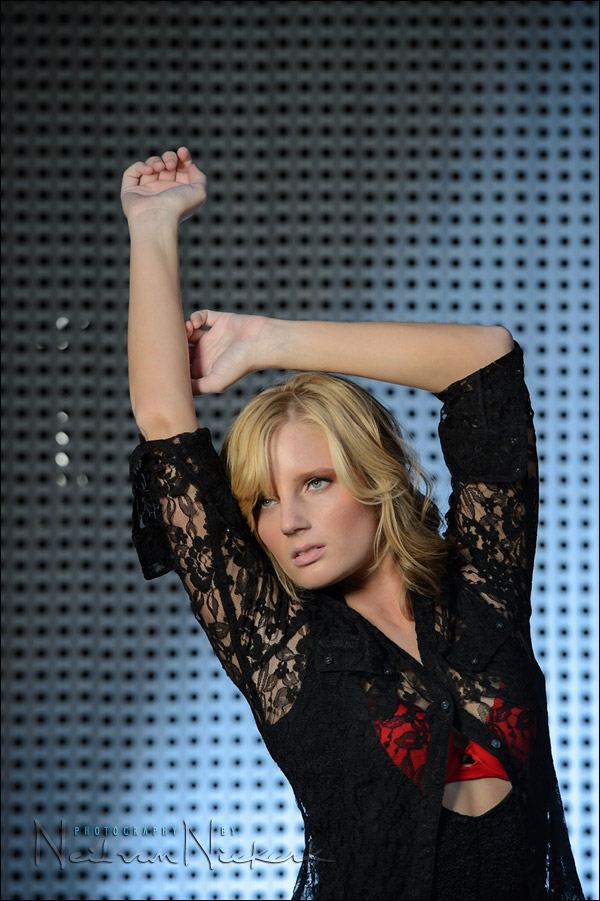 A change in aperture to f/2.8 and asking Nicole to step forward a little bit, radically changed the way the holes in the background appeared.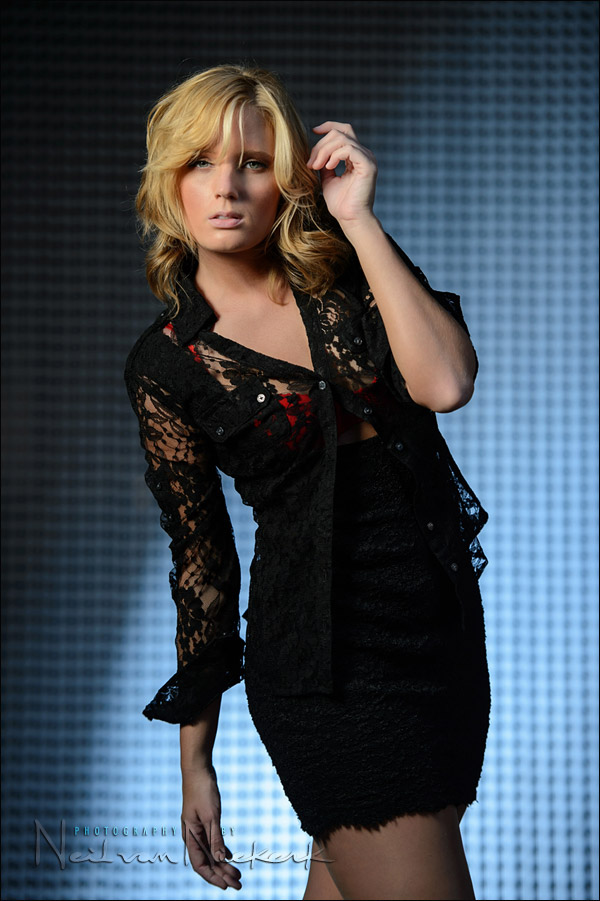 The main speedlight was in my usual Lastolite EZYBOX Softbox (24″x24″) (affiliate). It was held up on a monopod by Andrew Kufahl who kindly assisted us on the day. (Check out his photography – he has some very interesting work.) For this photograph, I wanted the light fall-off to the bottom half of the photo, so I asked Andrew to feathering the light, by holding the softbox at an upward angle. This does mean her hand and legs have a colder tone.
Relying on a technique I've used before – gelling my flash for effect – I could quickly turn a bland scenario into something with more pop.
Gelling your flash
You can buy gels through these affiliate links: Photo gear (or equivalents) used during this photo session:
Related articles