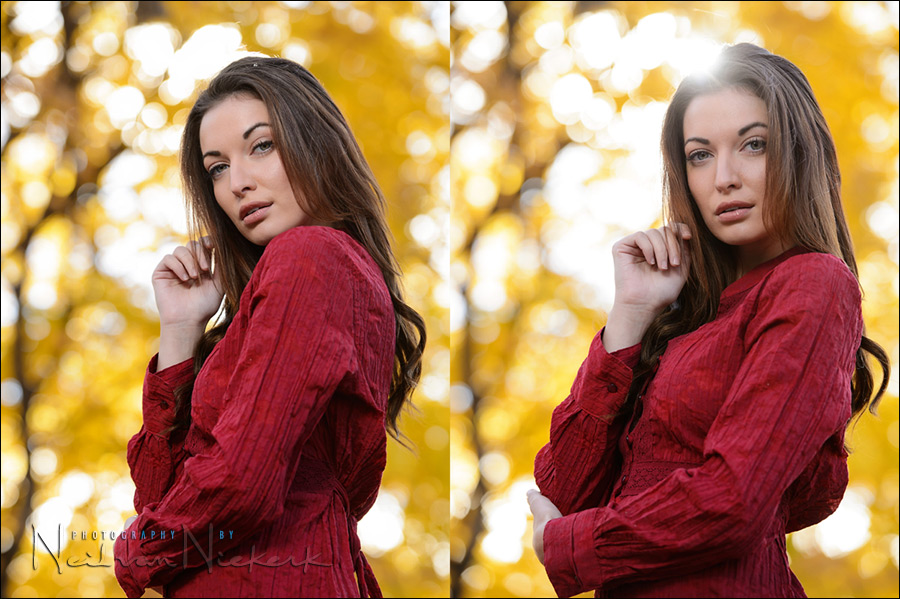 A guide to using a light meter with manual flash & ambient light
A question posted on the Tangents forum was on the topic of exactly how to use a light meter to get to correct settings for manual flash. This article covers that first tentative step in what exactly you should do with this brand-new light-meter in your hand. It will help you cope with that initial "what now?" moment.
How exactly would you have used the flash meter (with the strobe in manual mode) to arrive at the correct settings to illuminate the model properly without changing your in-camera settings? Values entered into the flash meter?
It is much easier than you think, so let's take it step-by-step:
Let's say you have this specific scenario as an example:
For example, let's say you need f/3.5  for your background exposure to be correct, and that you're adding flash to your subject (with a softbox perhaps), so that your subject and background are both equally well exposed. (Keep in mind that this is not a fill-flash scenario.)
You position your speedlight and sofbox and then set your flash output to something, anything – let's say 1/2 power. You might have no real idea of the amount of flash power because the softbox's diffusion eating up light. In other words, you can't rely on using the guide number of your flash.
Now set your light-meter to the same ISO that you are using in your camera.
Okay, you're all set up now. The next step is to hold the light-meter where your subject is going to stand. Now trigger the flash while pointing the flash meter at the light source. Ooops! You just got f/7.1 (for example) … which would be way too much light. You need f3.5 and therefore need to pull the flash exposure down.
Set your lens to f/3.5 and count the clicks until you get to f/7.1
Remember to set it back to f/3.5 though! That's your correct exposure.
Yup, 6 clicks. In other words, six 1/3-stop clicks … which is 2 stops of exposure.
Now you go to your flash, and dial down the manual flash output by 2 stops. In this example you had randomly let the flash output be 1/2 of full manual output. So you now simply dial down the flash by 2 stops, or 6 clicks. So your flash should now be at 1/8 of full power. Two stops.
Do another test shot to confirm, and voila! Perfect. You've nailed it.
Now, if for some reason the flash's output isn't quite that linear, and you're off by 1/3 stop or so, then just shrug and dial your flash up (or down) by one click, until you get correct flash exposure.
It's really that simple. But it will need your fingers on the buttons and the light meter in your other hand to try this out.
A litte bit of homework
Why did I not mention the shutter speed in this explanation?
Why did we not change the ISO in the example?
Photo gear (or equivalents) used in this photo session
Related articles