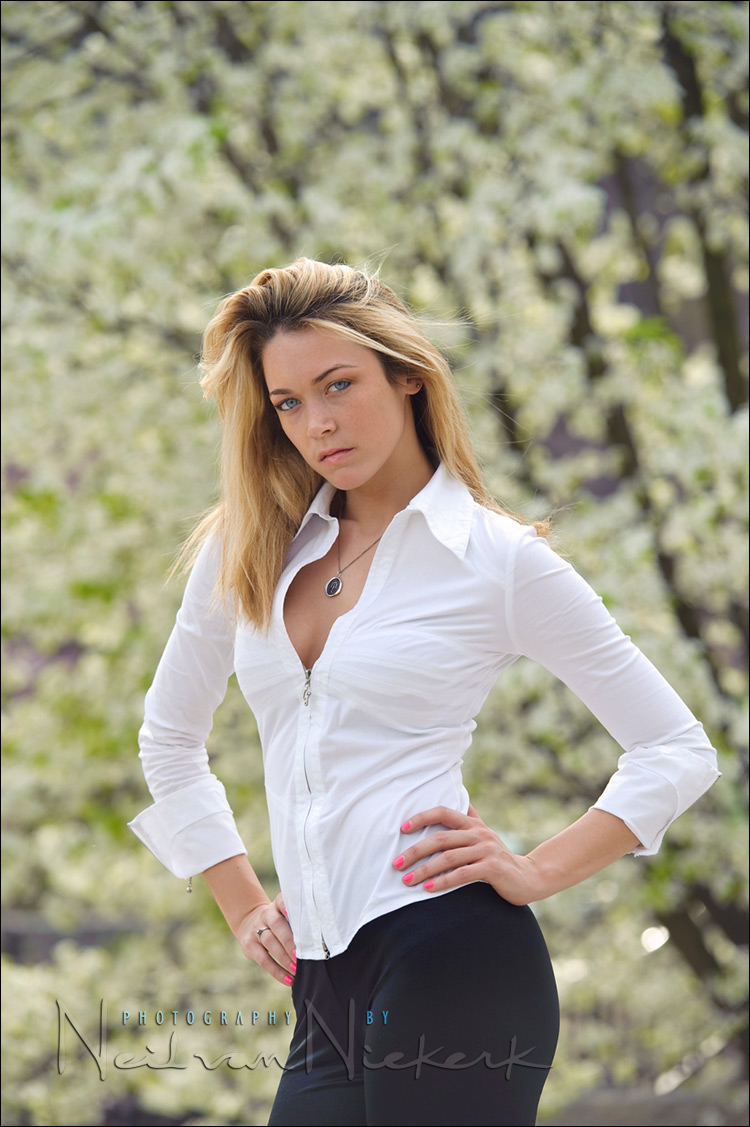 tutorial: Balancing flash with available light / ambient exposure
Many of the questions I get on the Tangents blog relate to balancing flash with available light, and I want to pull it all together into a single article.
The questions often revolve around metering for the ambient light, and how to balance flash with the ambient light. Tied in with this, is how to make the decision about which camera settings are the best. It's a juggling act, balancing all the factors quickly enough … and still being able to deliver solid photos.
The answer to the questions about how to balance flash and ambient light, is often along the lines of "it depends".  It really depends on:
– the scenario you have, and
– what you want to achieve.
Now that all sounds quite vague, and doesn't help if you don't even quite know where to start.  But, let's look at one specific image, and analyze what our options are, and see if we can make sense of it all …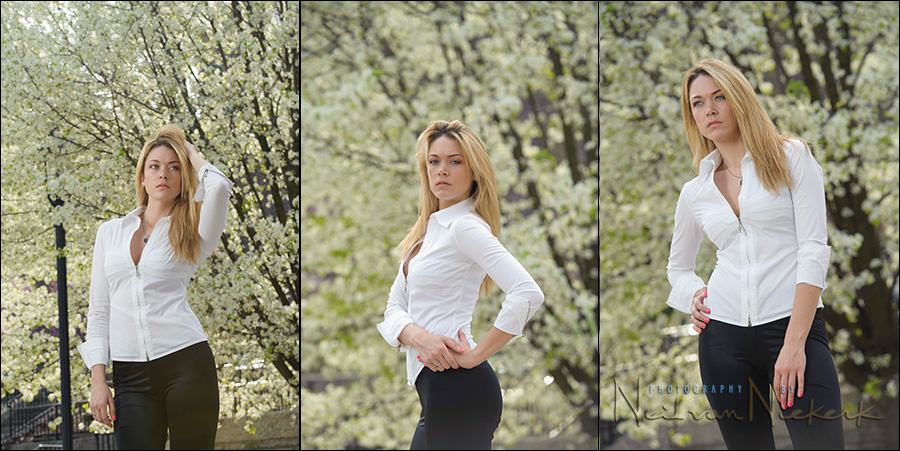 A great starting point
As I mentioned in the recent article on effective on-location portraits,
my starting point most often is a combination of:
finding an interesting or neutral background,
positioning my subject in relation to the surroundings, so that it all looks visually pleasing.
How do you know if it is visually pleasing? Well, that's open to interpretation, and it is what makes every photographer unique. However, a good guideline in terms of composition, is to eliminate anything that is distracting or doesn't add to the final image.  Look at the edges of your frame.  What you include is just as important as to what you exclude.  Most often, it's the better decision to simplify the composition.  Eliminate clutter.
.
Exposure metering
When I work on location with a model or a couple, I take care to position them so that they are in even light.  It's just easier if there are no hard shadows across their face, or strong dappled light, for example.  It's just easier to work with.   If you're more adventurous and have a specific vision that you're chasing … and you need (or can work with) strong uneven lighting … then great.  But a simpler approach where we control the light that falls on our subject, is easier to work with.  With our options simplified, it becomes easier to balance flash and ambient light.
With our subject now positioned in front of an interesting / complementary / neutral background … and our subject not that unevenly lit … we start with the background.
How do we expose for the background?
We could work with handheld meters, and meter the light in the background.  But this would be impossible with a background like we have here – dappled sunlit leaves.  Much easier, is to use your camera's built-in meter.  Now you have to decide how you want your background to appear.  Do you want it over-exposed to an extent?  Maybe we want a summery airy feel to it.  Or we're looking for a high-key effect.  Or we want to over-expose by such an extent that we lose detail in a distracting background.  The choice really is yours.
In the example above, I looked through the viewfinder, and let the meter show over-exposure by +0.7 stops.  I could've chosen a zero reading, or I could've blown out my background even more.  Or under-exposed it.  In this case, I liked the background to be slightly brighter than a zero reading would've given.
The image above was one that I took during a personal workshop.  As a comparison, here is another photograph, taken by Natalie.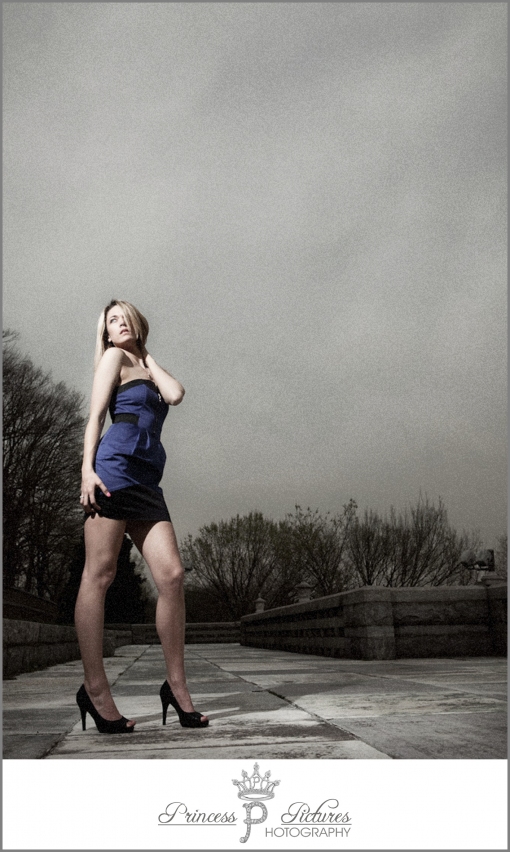 Here we based our ambient exposure on what we wanted to do with the sky.  We wanted a slightly ominous looking sky by under-exposing it, and then using flash to pop the model brighter with correct exposure from our flash.
So the choice of how you expose for the background, really depends on what you want to do.
There is a limit though, you can not choose settings which will over-expose your subject.  (That should be an obvious limit.)  Broadly speaking, you have two scenarios here:
– You need to expose correctly for your subject (and then use fill-flash), or
– under-expose the ambient light for your subject to a certain extent, and then use flash to give correct exposure for your subject.
What we need to do with our flash exposure
1.  If we just need fill-flash,
in other words, we already have correct ambient exposure for our SUBJECT, regardless of our background – then we need to have our flash around 2 stops under.  Or 3 stops.  Somewhere there.
If we had decided to use manual flash, then we'd meter for our manual flash to give us exposure 2 or 3 stops (or somewhere there), under what we have set our cameras to for our background.  For example, if we had settled on f4 @ 100 ISO (as in the example at the top), then we'd set our flash so that our flash meter tells us we need an aperture of f2 (or f2-ish) for correct exposure.  In other words, at f4 (as in this example), our manual flash would then be under-exposed.
Now, if we use TTL flash, then our flash exposure compensation would be in the region of -2 or -3 EV.  We have to keep a few things in mind with TTL flash though.  The tonality / reflectivity of our subject / scene will affect exposure. Also keep in mind that most cameras tend to under-expose TTL flash when there is heavy back-lighting.  So what you'd think would need 0EV, might need +1.3 EV.  Or in this case, you might want flash exposure 2 stops under "normal", but you might get even less flash than that because of strong back-lighting.  Then -1EV might give you the same as -2EV might have in a different situation.
2.  If we need flash as a main source of light:
Another approach to using flash with ambient light, is to intentionally under-expose your subject by a stop or so.  Then we use flash to give us correct exposure. Just as important, we use flash to give us great light which is directional.
Here are two articles that describe the decision process:
•  Camera & flash settings: what do you want to achieve?
•  Various scenarios: balancing flash with ambient light
So if we had decided to under-expose for our subject, and use flash to bring up exposure on your subject in relation to the exposure of your background  … then your flash becomes a dominant source of light.
With manual flash, the simplest would be to use a flash meter to help you figure out correct flash exposure.
With TTL flash, you'd have your FEC in the region of 0EV.  Against a brighter background, you might be using +1.0 EV .. or perhaps higher.  Perhaps +1.3 EV.  We will have to check our camera's preview to see.  (ie, you are basing your exposure settings on how you want your background to appear.)  Where TTL flash might be fast and easy to work with, it might not be as predictable as manual flash.  We will have to check our camera's preview to confirm correct exposure, and possibly adjust our FEC.  And of course, rely on the latitude of the RAW file to take up some of the slack. .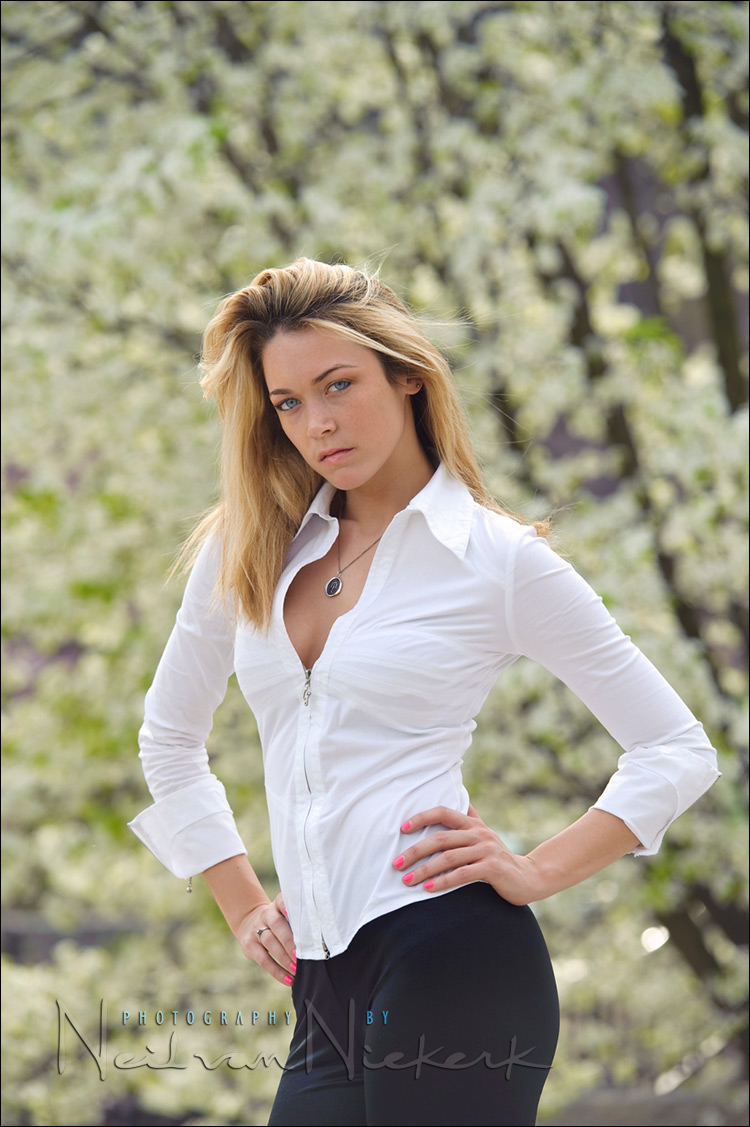 Camera settings and photo gear (or equivalents) used in this photo session
Summary
Going back to the original image again:
We ended up only needing a touch of fill-flash on our model, Tia.  In how we positioned her, we had open light on her face, and only needed just the lightest kiss of flash to open up any shadows on her face.
The choice of maximum flash sync speed here should be an obvious one.  Since I was using PocketWizard Plus II units, I couldn't go over maximum flash sync speed.  And for various reasons, max flash sync speed is a sweet spot when working with flash in bright light.  In short, max sync speed gives us the most efficiency from our flash, by giving us our widest possible aperture, without going into high-speed sync mode.   This will also explain why a scenario like we have here, is the exact opposite of a situation where we would drag our shutter.   Dragging the shutter just doesn't come into play in this situation – we're working in bright light.
In this instance we used manual flash in a softbox.  Exposure for our flash was well under ambient exposure, because it needed to just be fill-flash.  The off-camera speedlight was set to manual, and was in a softbox.
There we have this particular end result.  But we could've decided on another approach in how we exposed for our background, and what we'd need our flash to do then.  Our choices are wide open.
Related articles