Online video classes to help you with flash photography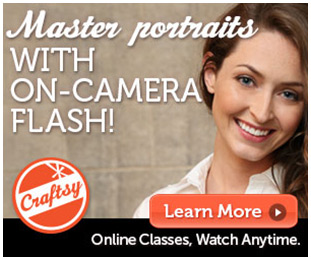 This video tutorial series was created in conjunction with Craftsy. The online classroom has a platform where anyone who is subscribed can ask questions. So it is an interactive method, and not just a static video-only class. There is also no time limit on this, so you can watch it anywhere, any time.
As the instructor, I'm able to offer a big discount for everyone via these links.
These online classes have received really great feedback from those who enrolled:
– portraits with on-camera speedlight
– off-camera flash photography
Wedding photography – online video tutorials!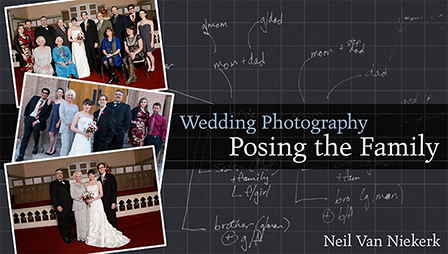 Two events during a wedding day where the photographer can stamp their style, is with the romantic portrait session and the formal family photo session. These two video tutorial classes cover all aspects of these topics. Specifically, the family photo session is where newer photographers often have difficulty and things can slide out from under their control. This class will give you the info you need to help you sail smoothly during this part of the wedding.
As the instructor, I'm able to offer a big discount for everyone via these links.
These online classes have received positive feedback from those who enrolled:
– wedding photography – the romantic portrait session– wedding photography – the formal family groups
Video tutorials – Off-camera flash essentials
The Off-Camera Flash Photography Essentials, are video tutorials created for the ClickinMoms website. There are 90 minutes of video tutorials for $60. The course will help you improve your off-camera flash photography so that you can consistently create fantastic images on location.
The first section is a 45 minute video seminar where, with the help of images, the basics of flash photography and off-camera flash photography are explained. The final 45 minutes are divided into practical explanations and setups, including a section where we shoot on location.
Video tutorial – Don't fear your flash!
Don't Fear Your Flash is a 112 minute movie file (MOV) is a recording of the streamed webcam seminar originally held on April 12, 2011. It included live demonstrations, supplemental images shared on-screen, and interactive Q&A between myself and audience members throughout the presentation. It can now be purchased for $30 and downloaded.
Program Description: A photo session is often a rushed, fast moving event with less than ideal light.  But that doesn't mean you can't have great light indoors that approaches studio-quality lighting.  Join me as I explain the techniques to create beautiful images while working fast, yet still getting exceptional results from equipment you already have – your on-camera speedlight.
Photoshop action – Secret Sauce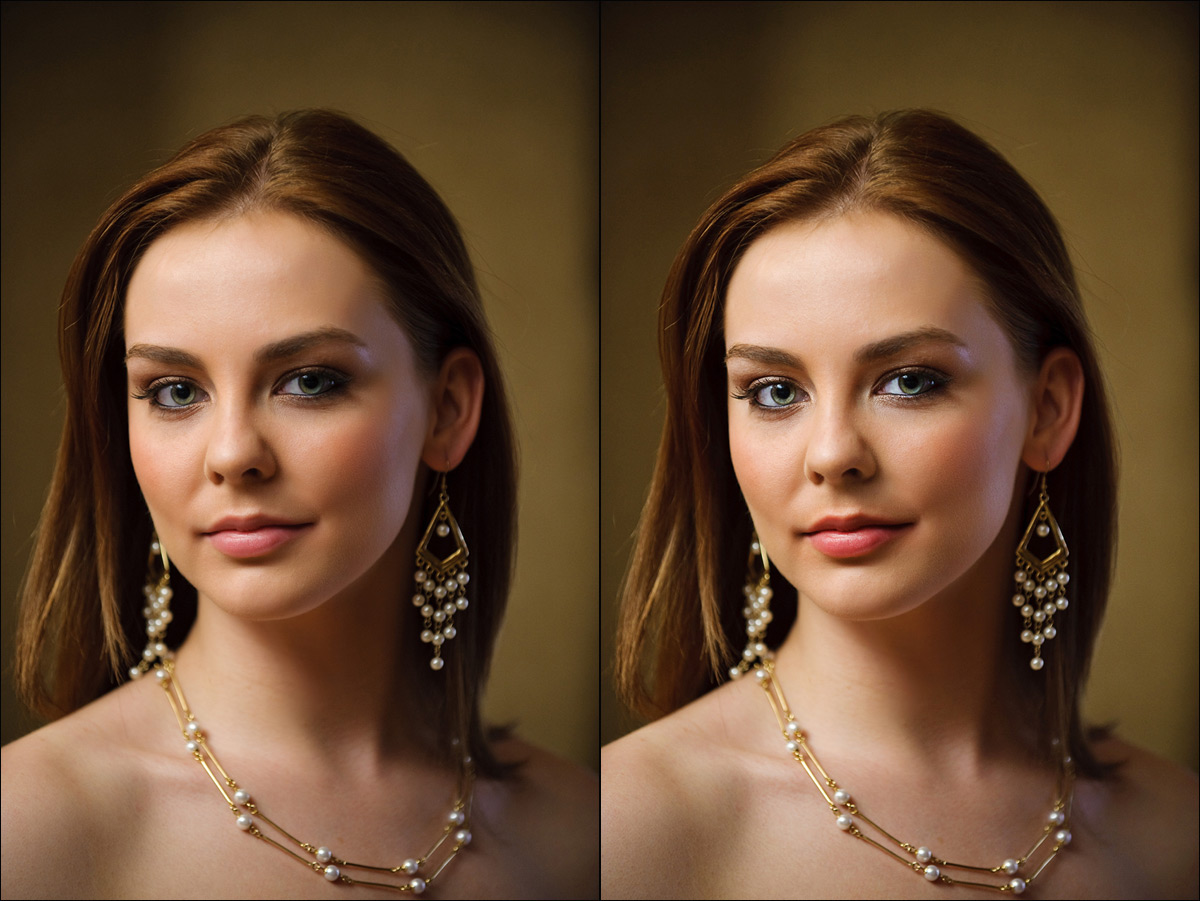 In finessing an image, I rely on certain Photoshop plug-ins for retouching portraits, but there are also numerous well-known Photoshop tricks that I rely on. These vary, depending on what needs to be done with an image – sometimes lips need to be a shade darker, or eyes a touch lighter. It might be selective sharpening. Or a reduction in red tones. Or blue tones. It varies.
Tthe actual "secret sauce" that I use may very well differ from image to image, I rely on a few steady techniques. For example, the portrait at the top which is a favorite image of mine. While I think the lighting is great, especially considering it is all done with a single on-camera bounced flash. However, it looks even better with some selective sweetening of the image in Photoshop.
More info & support on this action set.
And here it is … Neil's (now not so) secret sauce. All packaged into two easy-to-use actions.
The fee to download the action is $20.00 US, and is payable via Paypal.