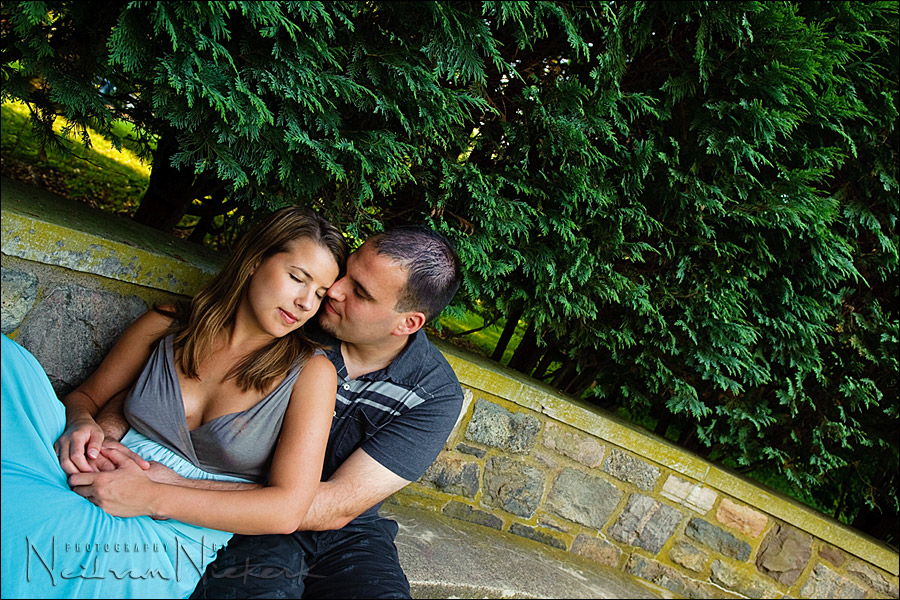 whether to use fill-flash, or not
With the recent video clip where I showed some of how I work with a couple, during an outdoor photo session, several people commented on not seeing my flash go off every time I take the shot. And the question was, when do I decide to use fill-flash and when not.
With the image at the top, you could see my flash firing during this sequence in the video clip.   The light falling on them wasn't even, although the light falling on Jen's face was even.  So I felt I needed to use a touch of fill-flash.  Here I had flash exposure compensation set to -5EV on the Nikon D3.  With Canon, I would most likely have been around -3EV compensation on my flash.
With this following image, I had positioned them (and posed them), so that the available light fell evenly on Jen's upturned features.  With the soft available light falling in on her like that, I simply didn't need any fill-flash.  The available light was perfect.   So I switched the on-camera speedlight off.   Actually, with the Nikon D3 there is a customizable function button that I use to disable the flash momentarily as I wish.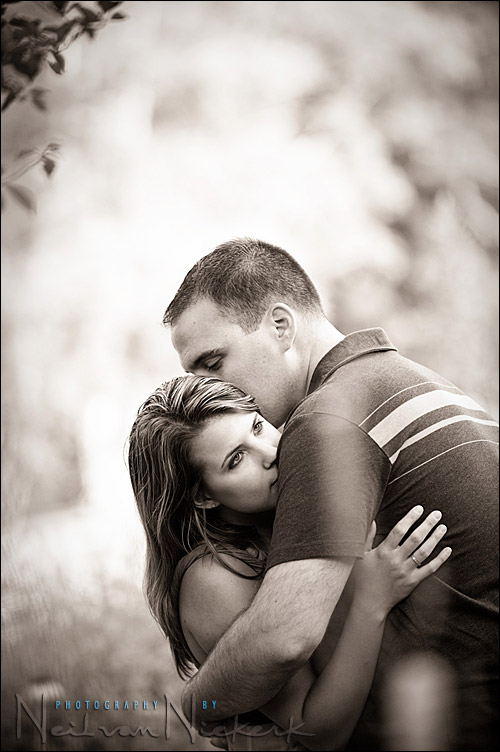 The same goes for this image from a separate sequence: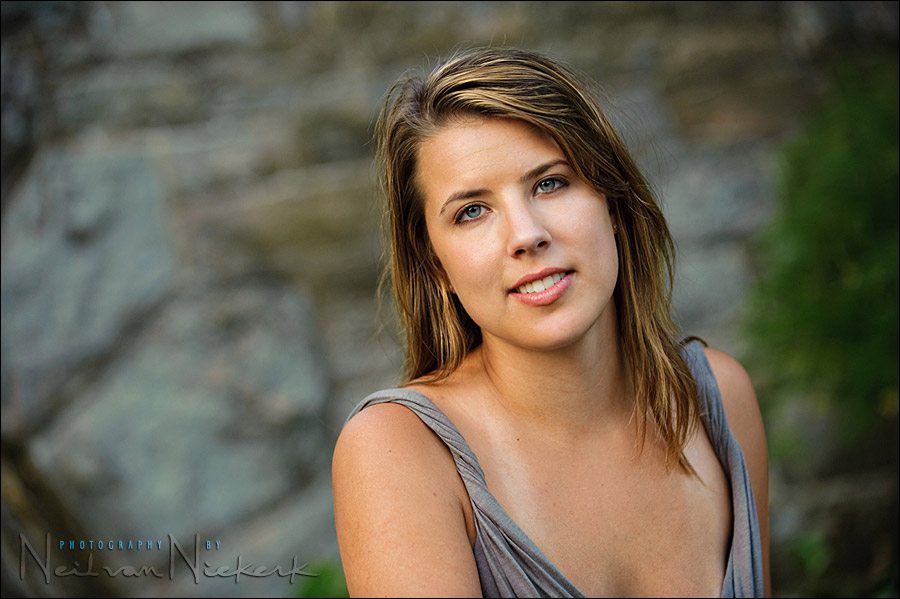 In deliberately placing the couple against the soft light in the background from the sun going down, I didn't need flash either.  The light on them was even, and the rim-light helped to give some separation from the background .. along with the shallow depth-of-field.  (f2.8 @ 70mm)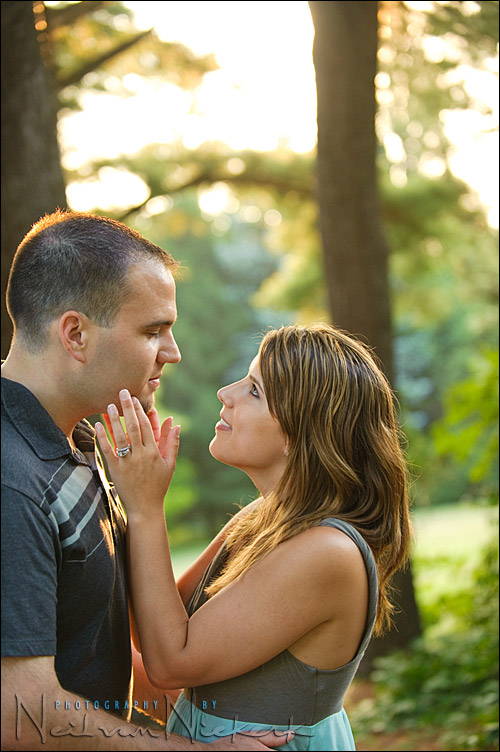 The observation with all this is that I deliberately use fill-flash where I think it is needed … but at the same time it becomes necessary to recognize when the available light is perfect.  And often it needs you to direct your subject such the light falling on them is improved.