In blending flash with available light, I am often after that delicate balance where the flash is just barely perceptible.  This can be with flash as an equal partner to the available light, or with flash as a subtle fill-flash.
But what I've found with my Nikon D3 bodies, when used with the SB-900,  that the fill-flash flash is still too much, even when turned down -3EV on the flash exposure compensation.  I've found similar with the various Nikon D300 and Nikon D700 bodies that attendees to my workshops use.  In other words, this isn't just my cameras – this is repeatable with other cameras too.
Here's the set-up:
With the model close to a window, and positioning her so that we have the typical window-lit portrait, our light is great. No flash needed.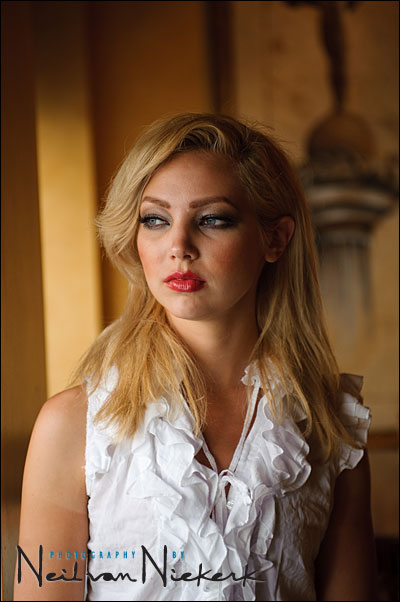 [ Nikon D3; Nikon 24-70mm f2.8 AF-S; no flash ]
.
Now, the moment our subject looks at the camera, we have strong contrast, with one side of her face being much darker.  If the room was less bright and reflected less light on her, the difference would be more stark.  The image here isn't too contrasty, so it will still work .. but I would still prefer a touch less contrast and more light on the shadow side.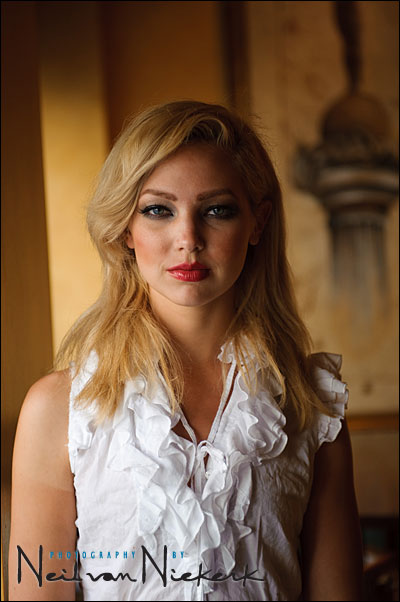 [ Nikon D3; Nikon 24-70mm f2.8 AF-S; no flash ]
.
I can now control the contrast with flash …
I do this by bouncing flash into the large room.  No specific wall or ceiling really – just into the room behind me and to my right.  I can control how much flash by adjusting the flash exposure compensation. (FEC).  Ideally I want just a touch of flash … so here I dialed down the flash as low as I could on the speedlight itself.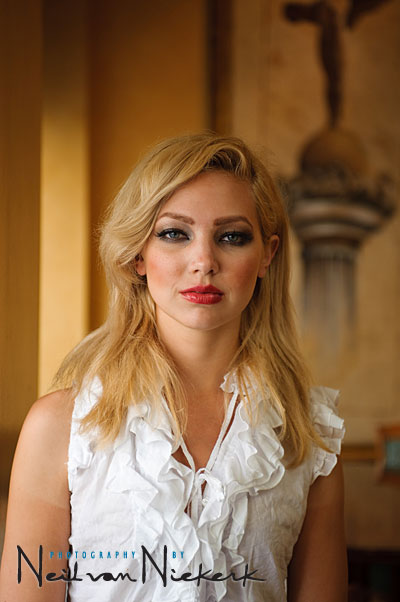 [ Nikon D3;  Nikon 24-70mm f2.8 AF-S;  SB-900;  FEC -3EV]
This looks good, but is in my opinion too much flash for what should be a minimum .. ie, the flash (imho) should've been barely perceptible at a FEC value of -3EV.
So how to pull the TTL flash exposure down even more?
Here's the trick … exposure compensation on the Nikon bodies are cumulative.
With the Nikon D700,  D300, D200, etc .. where you have flash exposure compensation on the body (that little button to the left of the prism), and you have flash exposure compensation on the speedlight .. you can double-dial the FEC down. 
So it is now possible for you to dial down  say, -2EV FEC on the body, and then an additional variable amount on the speedlight.   So you can now reach -5 EV (or less) .. but around -5EV on the Nikons are were I feel the flash is barely perceptible.
With the Nikon D3 and D2x, it is a little trickier. That the pro bodies don't have flash exposure compensation on the body itself, is a huge oversight in the design of these wonderful machines.  The work-around that I have, relies on the fact that I only shoot in manual exposure mode on the camera.  So I can now turn down my overall exposure compensation (which does affect my camera's light meter while in manual exposure mode!), and then turn down my flash exposure compensation on my speedlight.
This way I was able to get to -5EV FEC on the following image: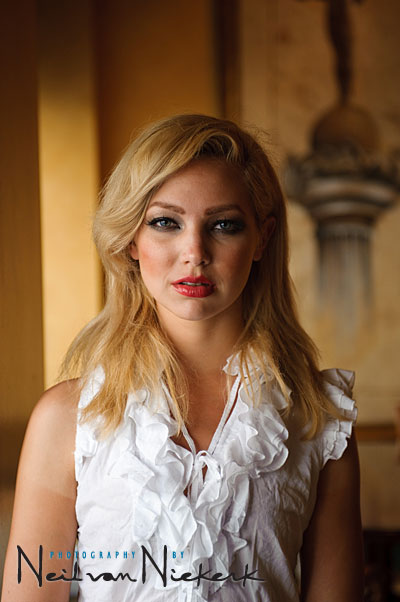 [ Nikon D3;  Nikon 24-70mm f2.8 AF-S;  SB-900;  FEC -5EV]
This for me is a good starting point if I wanted to play around and find my preference for fill-flash in this scenario.
How did I arrive at -5EV as a base?  That's part of the next blog entry on how Canon and Nikon's TTL flash metering differs.
Hang in there .. this gets interesting.