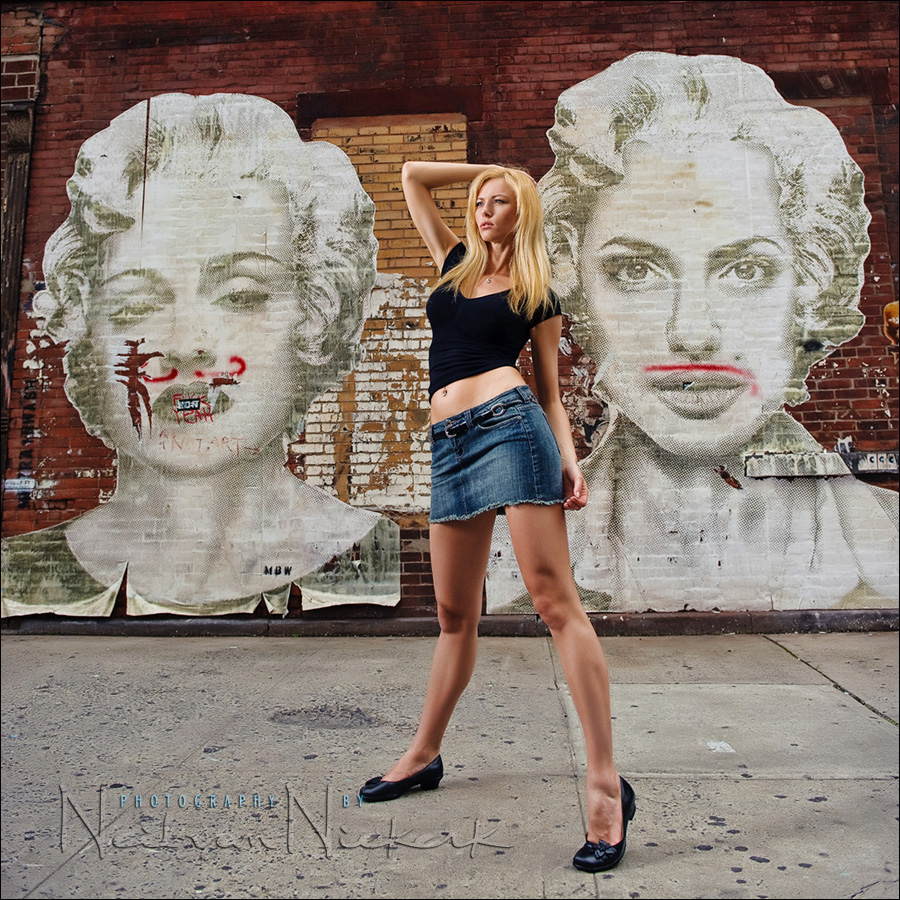 Syncing at higher than max flash sync speed
The model, Aleona, was lit with an off-camera Q-flash T5D-R, using Quantum's wireless system, and a 24×32 softbox, mounted on a lightstand.
The settings were:  1/1000th @ f4 @ 200 ISO
It is noteworthy that this was shot at 1/1000th of a second with a Q-flash .. and they don't support high-speed sync.
I never paid much attention to the physics and shape of the pulse of flash, or how the pulse of light is shaped, but after reading up on how the new PocketWizards work, I was curious .. and played around with the Q-flash. And to my surprise, I found I was able to shoot at much-higher-than-sync speed with the Q-flash when I am using it at full power.  So I had to delve further into  this.
Now, the usual short-hand description of the way the flash pulse is dissipated, is as a near-instantaneous burst of light.  But the reality of it is that there is a specific rise time to the pulse, and also a specific way the light decays from the moment the flash is fired.  This decay in the light pulse becomes slower for certain flashguns (mostly non-studio flashguns), as the flash is fired at higher power settings.
This becomes essential knowledge once you delve into the realm of action-stopping flash, but for most of us as wedding and portrait photographers, it is immaterial.
Here are a few test shots to show what happens at various shutter speeds with the T5D-R  Q-flash either at full power or at 1/8th power, while going over the maximum flash sync speed of 1/250th for this camera. (Nikon D3)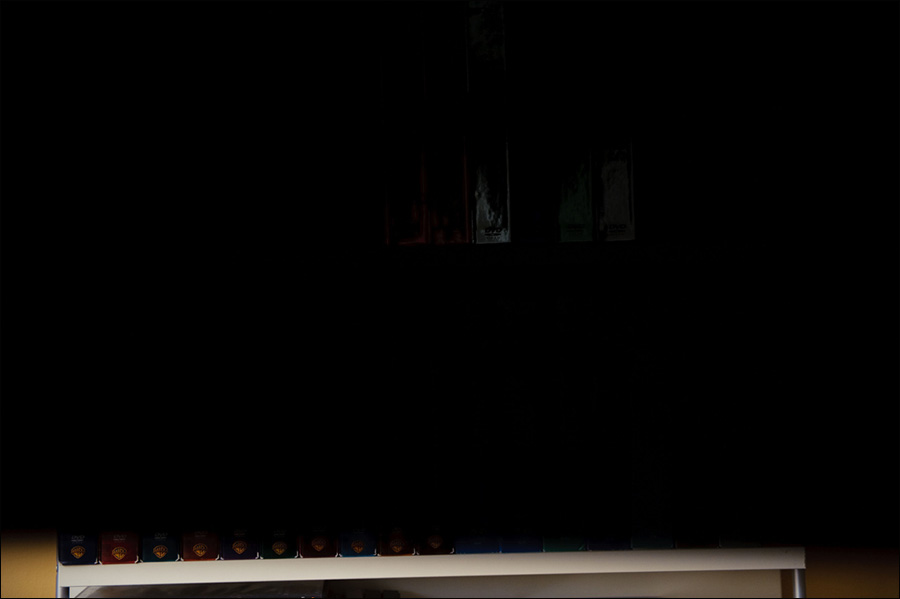 At 1/500th of a second at 1/8th power (@ f2.8), you get the expected nearly black frame as the one shutter curtain obscures the flash exposure:
But the moment I went to full power on the Q-flash while still at 1/500th, I got this: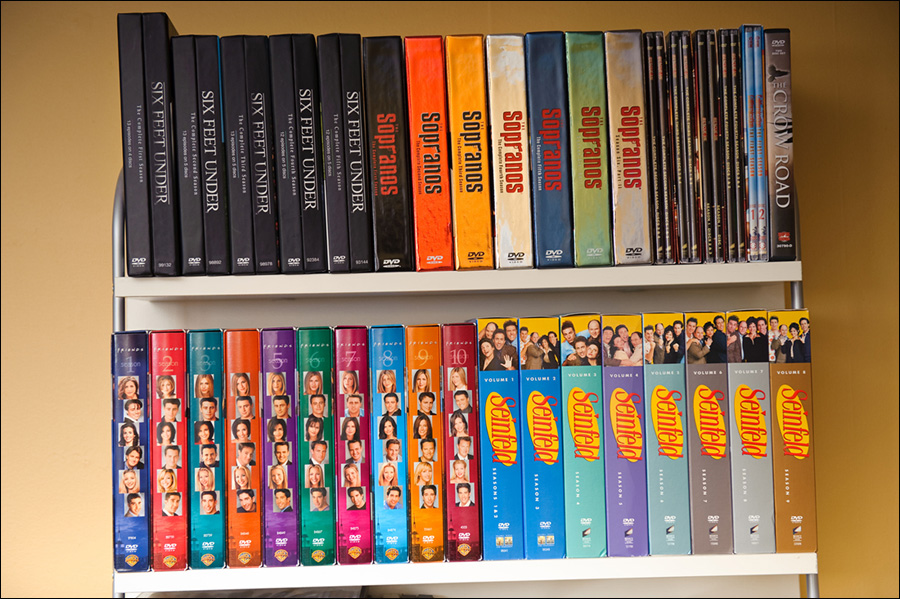 Flash exposure across the frame!  But very uneven – the bottom part clearly has more light than the top half
Going up all the way to 1/1000th of a second: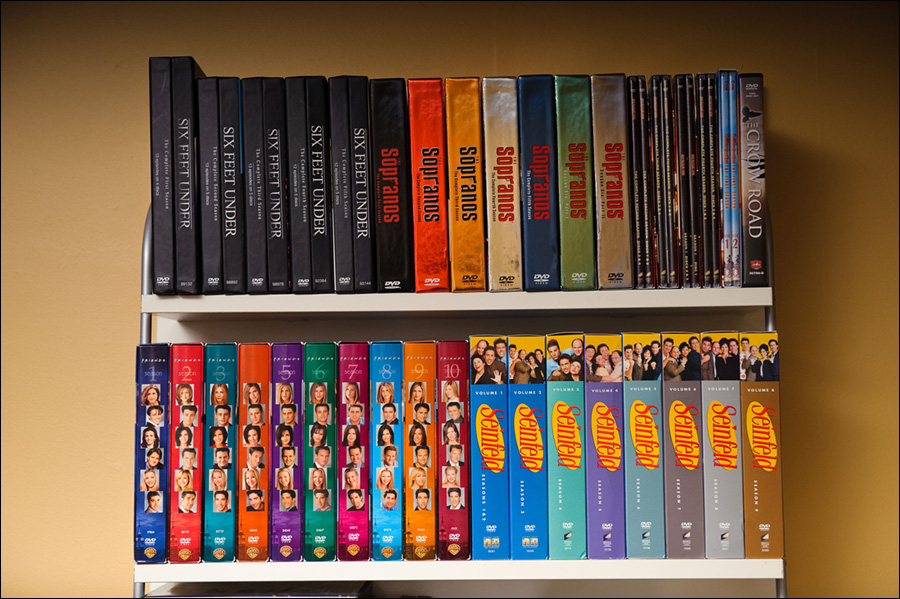 The flash exposure seems now a little more even across the frame, although there is a noticeable darkening of the image at the top.
In trying to figure out the physical reasons for this, I found these helpful webpages ..
http://www.sportsshooter.com/news/1888
http://www.scantips.com/speed2.html
http://www.flickr.com/groups/strobist/discuss/72157618877229864/
.. and here is what I surmise is happening:
(and I would love to hear corrections or fine-tunings of my understanding of this.)
Looking at the flash pulse duration,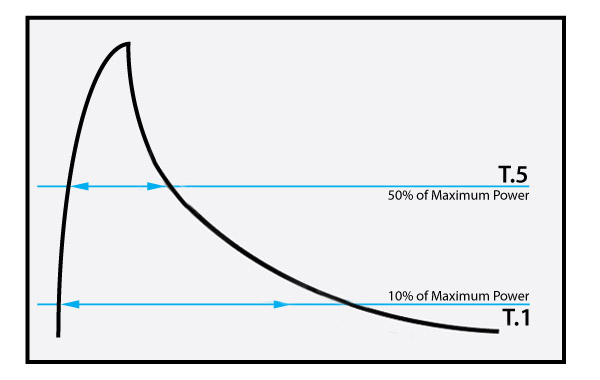 The flash duration is usually described in terms of how long it takes for 50% of the flash power to have been released .. this is the t.5 period.  But that whole time there where the flash more slowly releases some of its juice, is measured as the period until only 10% of the power of the flashtube remains to be dissipated.
So here is how I've figured out what is happening with the Q-flash:
Checking with Quantum's technical dept, they told me that the flash duration is as slow as 1/300th of a second at full power.
At 1/2 power it increases to 1/700th of a second, and at 1/4 power 1/1300th of a second.  At 1/8th power, the flash duration is as short as 1/2400th of a second.
So while we remain below max sync speed, we get to see most of the flash exposure register on the frame. All is good, and life is how we understand it.   The moment we go over max sync speed (at less than max power), then we see the shutter curtain.  This still makes sense.
But once we hit full power, the flash duration is so long, that at a high shutter speed, we hit the back end of that pulse .. I surmise somewhere between the t.5 and t.1 time.  This then means we get flash exposure across the frame … but since the flash power is declining as the shutter curtain moves across the frame, we get that uneven exposure.
And I suspect it is more noticeable at 1/500th, because then we're probably hitting the flash pulse closer to the t.5 spot.
So there you have it … I was able to shoot at a much higher shutter speed with the non-HSS  Q-flash .. simply because the flash duration is so slow at full power.  Of course there is a huge loss in effective exposure .. but I was able to sort-of-sync at a shutter speed higher than max flash sync speed.
I don't really see a practical application for this in terms of action freezing, because the difference between 1/250th and 1/300th is marginal. Where this might be used is if you need to use a shallow depth-of-field and can sacrifice the loss of power. In the photo above, I didn't really need f4  and in a more serious shoot, I'd be in the region of 1/250th @ f8 and using less flash power for the same results.  But I thought this was an interesting bit of exploration.  It certainly helped my understanding of how flash works.
I would love to hear comments on this, and any corrections to my understanding of what is happening here.
Related articles