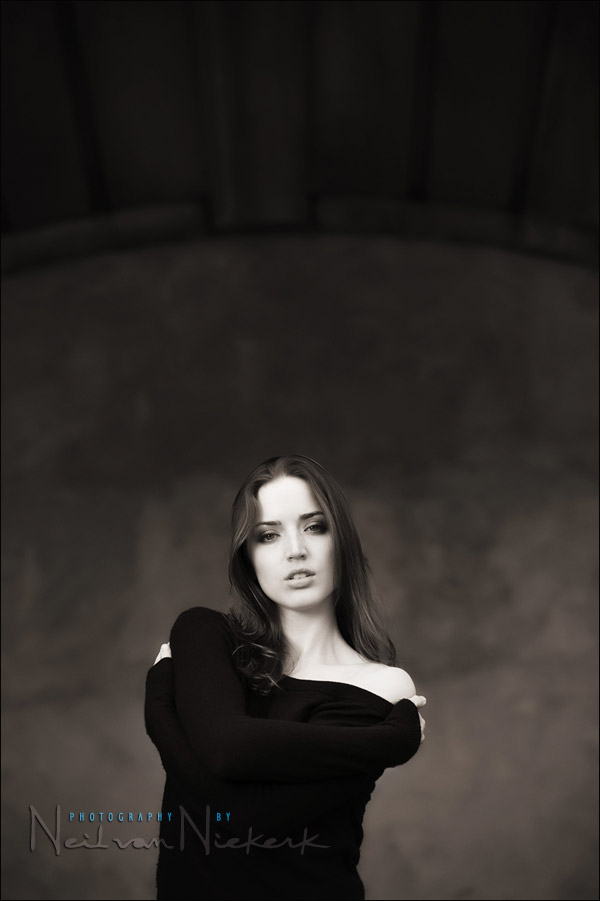 Effective on-location portraits, with off-camera flash
When I photograph someone on location, I rely on a simple, yet effective method that will ensure that at the very least, I will get portraits that work. Let's have a look at this method, step-by-step: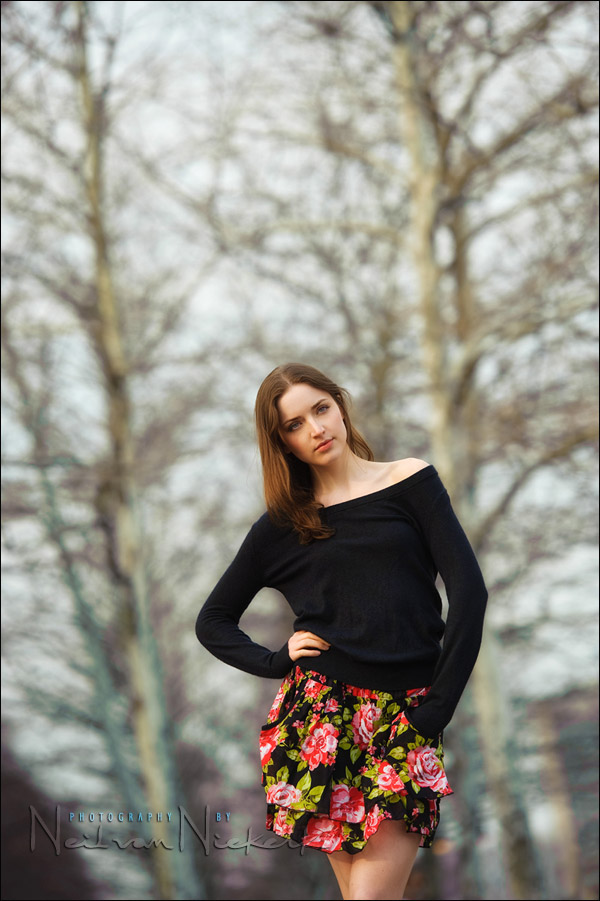 1/1000 @ f3.2 @ 200 ISO
Nikon D3
Nikon 70-200mm f2.8 AF-S VR II (Amazon)  @ 155mm
ambient light only
1. find a good background
The background can be uncluttered and plain and work as a simple backdrop .. or it can be a pattern or an interestingly detailed background .. but it has to somehow complement your subject.
Just as important, is to look at the edges of the frame.  Carefully look at what you are including … and also what you are excluding.  Try to avoid things that will distract attention from your subject.  If there is a busy background, see if you can compose your photograph such that the background accentuates your subject.  Or that your background is perhaps a patterned background with repetitive forms.
Throw the background out of focus .. at least to some extent.
2. consider your light
The final image here is the only photo where only available light was used.  But in all four photographs, I looked for a background such that I could position my model, Anelisa, in even light.  No hard cross-shadows from sunlight.  No odd dappled light pattern.
In the first three photographs, I looked for a spot where I could position Anelisa against a brighter background.  I would then find my exposure for the background … which implies that she was under-exposed.  Then I used manual flash in a softbox to expose correctly for her.  The ambient light on her is then under by around a stop or two stops in these examples.
In using the flash & softbox, I could then control the direction and quality of light on her.  And of course, balance her exposure with that of the background … as I wanted to.   In other words, I had a fair amount of control over how bright the background and subject were in relation to each other.  For example, in the second (B&W) image, I could've chosen to have my background slightly brighter.  Or darker.  Similarly for the first image.  I wanted my background *that* bright … and then pulled the exposure for her up to that level.  (Via flash in a softbox.)
If I had decided to use available light only for all the photographs I took during the session, I would have to very carefully consider the quality of light falling on her .. and then how I position her.  But in using flash (with a softbox), I have a lot more leeway in what I can do.
3.  composition
The photos shown here all have a central composition.  It was a very specific decision in these cases.  I really don't want to fall into the straight-jacket of mechanically composing my photographs with the Rule of Thirds (or the Golden Mean) in mind.  Don't even use that ugly 'R' word around me.
I want to instinctively react to what I see, and adjust my composition accordingly.  This does mean that I make mistakes that I can clearly recognize afterward in the editing process.  I do tilt images for compositional effect, but sometimes the tilt creeps in because I'm not careful enough while shooting.  It it something that I have to guard against, and try to self-correct during the shoot.
Not only were these images specifically shot with a central composition, the 2nd and 3rd images were posed such that she is quite straight-on to the camera. If it works, it works.
4. position yourself
This relates to how the previous three considerations – background, lighting and composition – are balanced in terms of your own position.  If you change position, you change the way your subject is related to the background.  You change the composition.  And quite often, if you change your position, you change the light you will see on your subject.
Think of the two extremes as an example:  If you are in line with the light falling on your subject, you will have flat / even light.  If you stand behind your subject, you have a silhouette.
In short, consider how your own position changes the balance in your composition, lighting and background.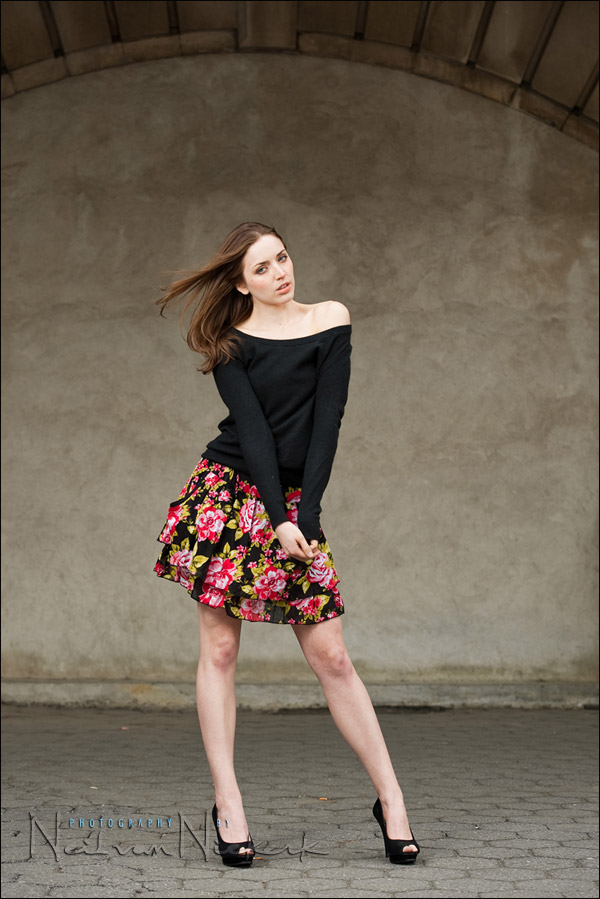 1/250 @ f4.5 @ 200 ISO
Nikon D3
Nikon 70-200mm f2.8 AF-S VR II (Amazon)  @ 150mm
off-camera-flash in manual mode, with softbox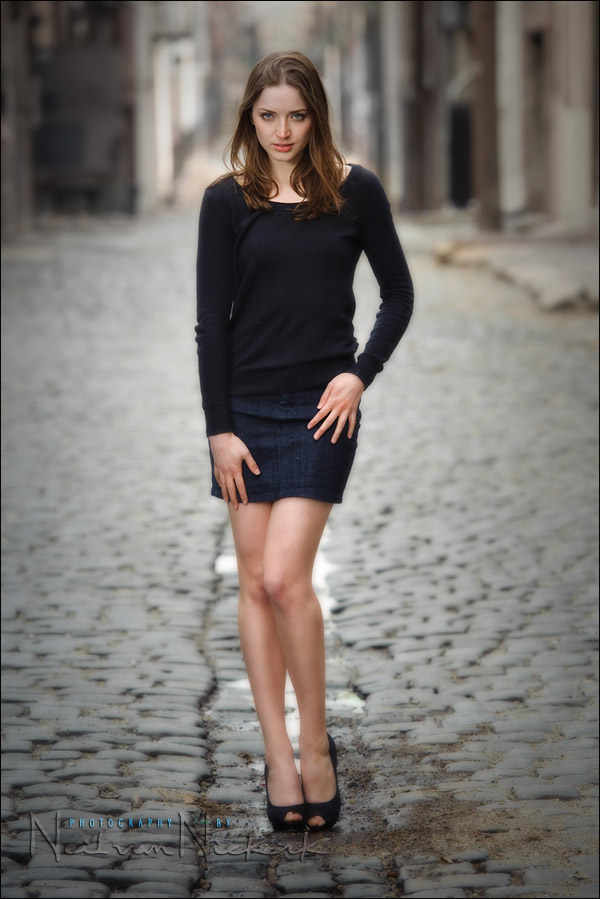 1/250 @ f4 @ 200 ISO
Nikon D3
Nikon 70-200mm f2.8 AF-S VR II (Amazon)  @ 160mm
off-camera flash in manual mode, diffused by a softbox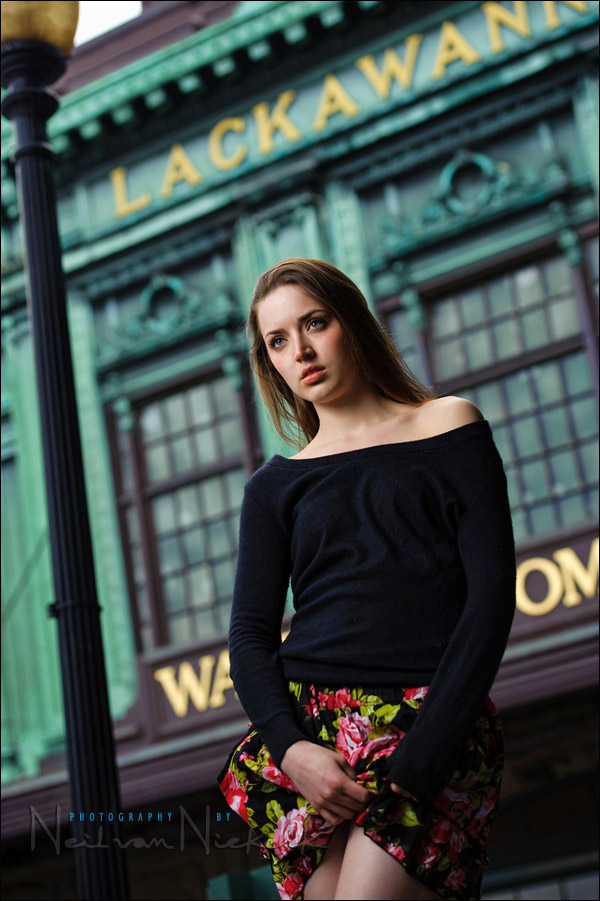 1/250 @ f4 @ 200 ISO
Nikon D3
Nikon 70-200mm f2.8 AF-S VR II (Amazon)  @ 82mm
off-camera flash in manual mode, diffused by a softbox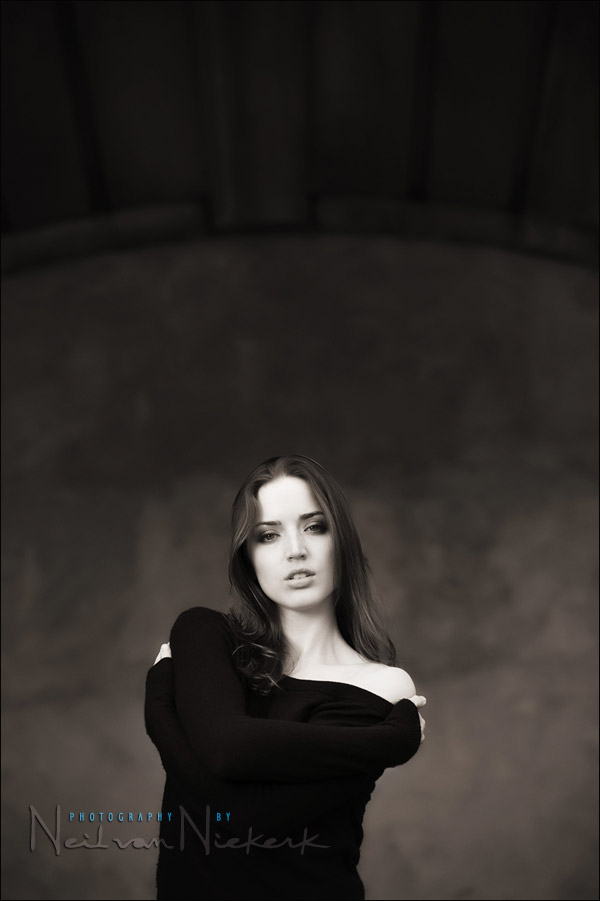 1/250 @ f4.5 @ 200 ISO
Nikon D3
Nikon 70-200mm f2.8 AF-S VR II (Amazon)  @ 150mm
off-camera flash in manual mode, diffused by a softbox
related articles
– more articles about off camera flash
– tips on posing people / working with a model
– making your images pop – through choice of lens
---