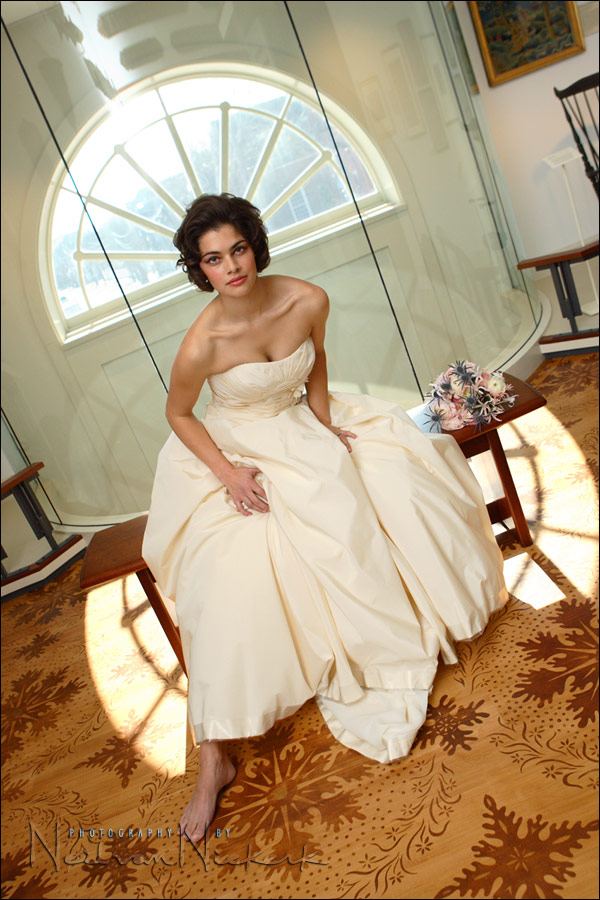 Tilted compositions / Dutch angle
I am not a huge fan of tilted images, and I see it as an unfortunate visual 'tic' when I notice entire wedding galleries by other photographers where pretty much all the images are tilted at a very specific angle. That just means that little thought went into composition, and that composition and holding the camera has become a reflex action .. which just happens to include a 30′ tilt to the camera. There is a rationale though behind tilted compositions / the Dutch angle – the balance of the photo.
I tend to keep horizontal and vertical lines exactly that way … horizontal or vertical. But sometimes a tilted image just has more impact than one that is completely level. And it has been a "feel" thing for me.  I never bothered to analyze why or when these images seemed to work better, since I have an aversion to over-intellectualized analysis of photography … and in this case composition. I feel that composition should be an instinctive reaction to the scene and subject.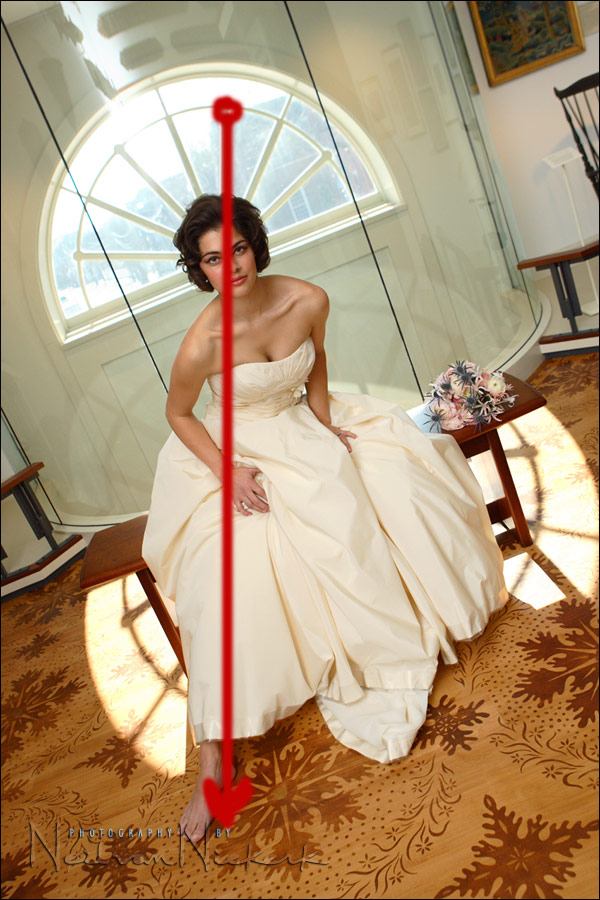 However, when an image has certain elements that fall along a strong perpendicular line, then a tilted image has a dynamic balance. Instead of things in the photo looking like they are about to topple over, there is an equilibrium.
Note how the model's face, hand and foot all fall along a perpendicular line … and the composition which is quite dynamic, seems 'at rest'.
Related articles
---
Books on photographic composition
---
About the Lighting in this photo
The lighting in the photo is simplicity itself – on-camera bounce flash in TTL mode. No diffuser cup, and no other kind of light modifier. Just the bare flash bounced behind me into this museum room.
Camera settings: 1/250  @ f4.5 @ 400 ISO
There is a specific reason for that shutter speed – 1/250th is the maximum flash sync speed of the camera I used. It is the optimal shutter speed to use when trying to balance flash with strong ambient light, such as the bright outdoors seen through the window – I didn't want that to blow out completely.
---
---