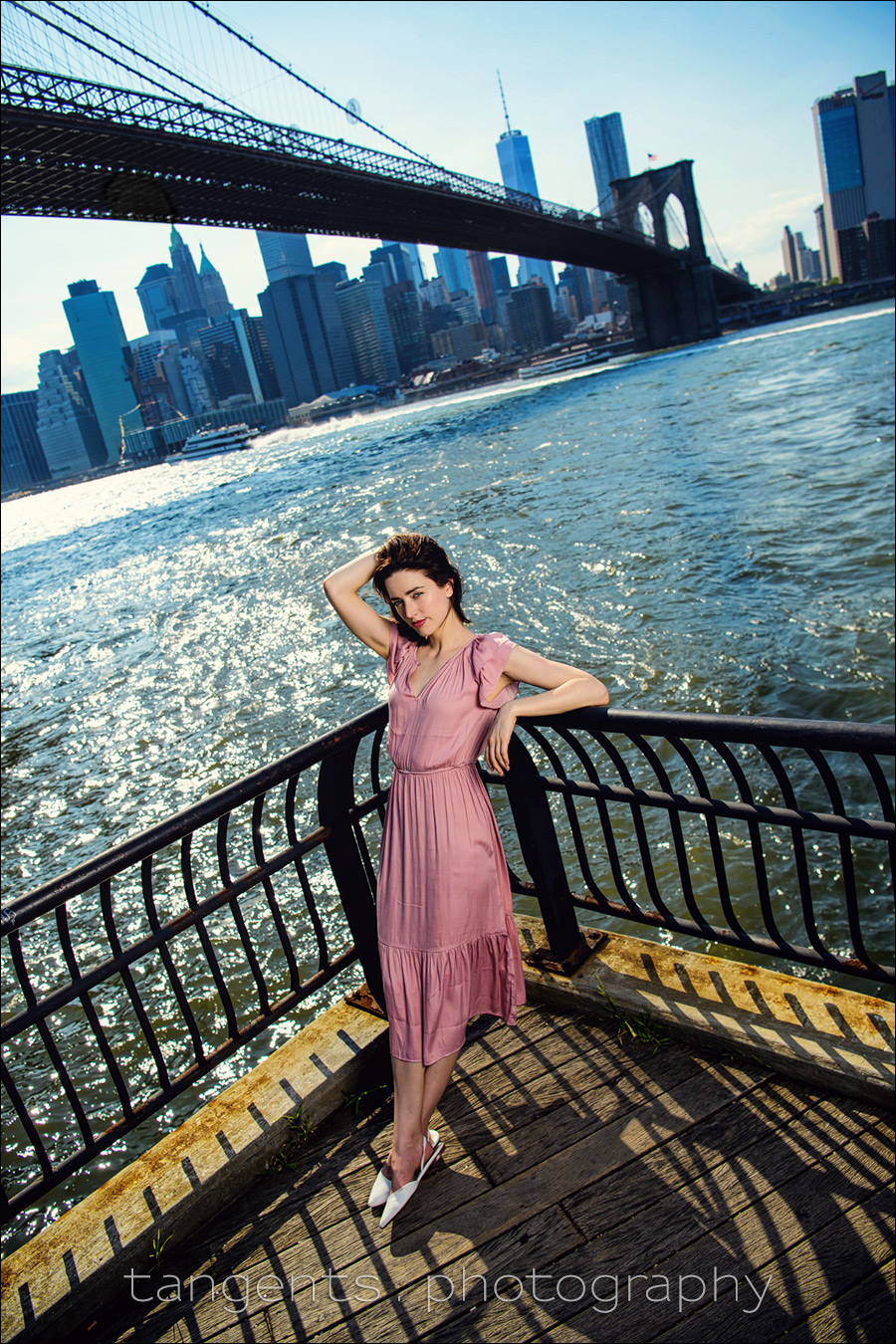 Photography composition: Tilted horizons in photographs
A disconcerting angle perhaps with this photograph's composition – still, there is a dynamic balance of sorts. Because Anelisa is 'upright' / vertical in the photo, it matches our sense that vertical and horizontal lines should be just that. Still, everything else is at a dizzying angle. While the horizon is at a slant, I placed her vertically in the composition, which hopefully creates a balance when we look at the photo.
I am not particularly fond of tilted horizons or tilted photos (also known as the "Dutch angle" or "Dutch tilt"), but I do think it can be used sparingly for effect. It is a topic we've discussed in a previous article on photographic composition: Tilted compositions / Dutch angle.
That said, what do you think – does the tilt work here, or is it too unsettling?
I do find that too often I inadvertently tilt my camera slighty. So if I could have just one photographer super-power, I would like it to be the ability to *always* keep my freaking horizons level. It drives me nuts when I edit and I have to continually straighten the horizon.
I really try to keep the camera level when I shoot, but somehow there's a slight tilt to many shots. Like I maybe tuck my one elbow too much. Or something. This is even *with* the grid lines enabled in the camera's viewfinder.
Maybe I should just accept it and call it a style – The Ever So Slightly Annoying Slight Tilt ™
This photo of Anelisa was taken during one of the occasional Photo Walks in New York. With a photo walk, we have a maximum of 4 people, each supplied with a Profoto transmitter to control the Profoto B1 flash that I bring along. The Profoto B1 is powerful enough to allow us to use a softbox with high-speed flash sync. That's something you can't do with a speedlight! This allows us more flattering light from our flash.
Camera settings & photo gear (or equivalents) used
---
Books on photographic composition
---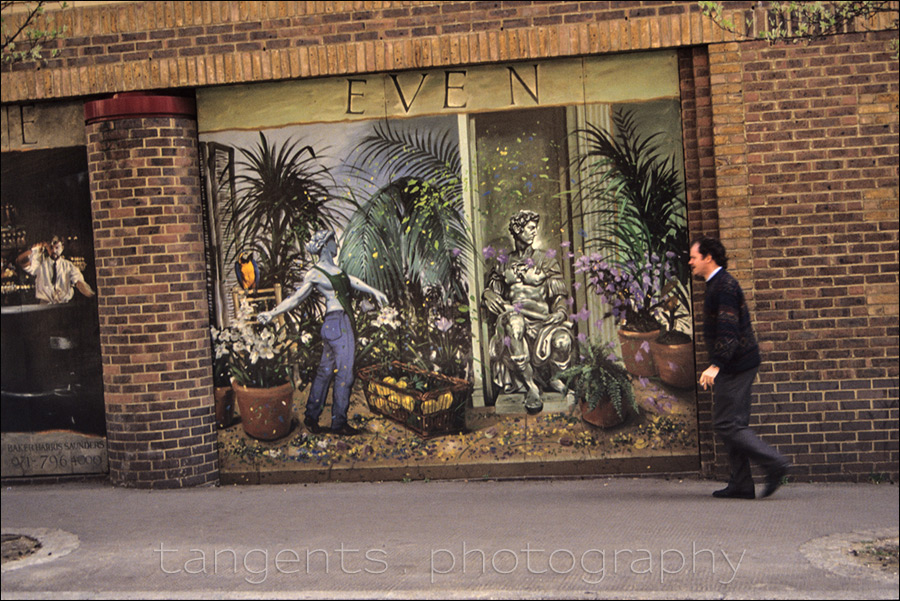 One more example where a purposeful tilt to the camera creates a disconcerting image. Here the sidewalk was at a slant, and I oriented the camera to the sidewalk's angle … which rendered the building and passerby at this unusual angle. Incongruously enough, the shop's name was 'even'. With this image, the purposeful tilt has less to do with the overall balance of the image, and is meant to be whimsical.
Related articles