review: Nikon 70-200mm f2.8 AF-S VR II
I've been very happy with the older 70-200mm f2.8 VR telephoto zoom.  Even even though the edges are softer than the center, it never bothered me.  With weddings, I am mostly only interested in the center portions of the image being super-crisp.  Similarly, the vignetting didn't bother me.  I usually add more vignetting in post-processing anyway.
Still, I ordered the new Nikon 70-200mm f2.8 AF-S VR II (affiliate). My first impression – it is a beautiful lens!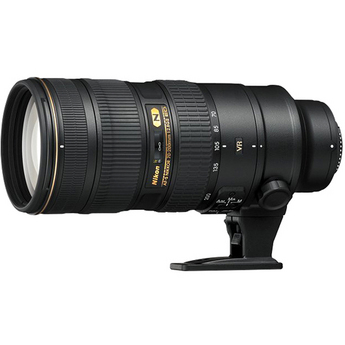 Doing a few test shots around the house, and was immediately impressed. It is sharp! I like sharp.  Every thing about this lens is good news.  Focusing is faster, and flare is very well controlled. There has been considerable debate about the shortening of focal length with this lens as you focus closer and closer.  Yet, I would never have noticed it if I hadn't been told about it. For my work, a total non-issue.
One of the features of this new lens, is that it has even more aggressive vibration reduction / stabilization.  So even though I do take my shutter speeds low at times, my advice is always that if you want sharp images, the first thing you need to do is make your shutter speed much faster.  Now, I've never been one to really be able to hold my camera steady without careful control or with steadying myself against a wall. So for me, vibration reduction is an essential feature on long lenses .. especially since I don't work with a tripod for the style of photography I do.
At a wedding on Saturday, where I was the second shooter for a friend, I was able to see how the VR worked during an actual photo shoot.   During the ceremony I took photos of the guests sitting in the dark temple.  How dark? 1/6 th @ f2.8 @ 2000 ISO kinda dark …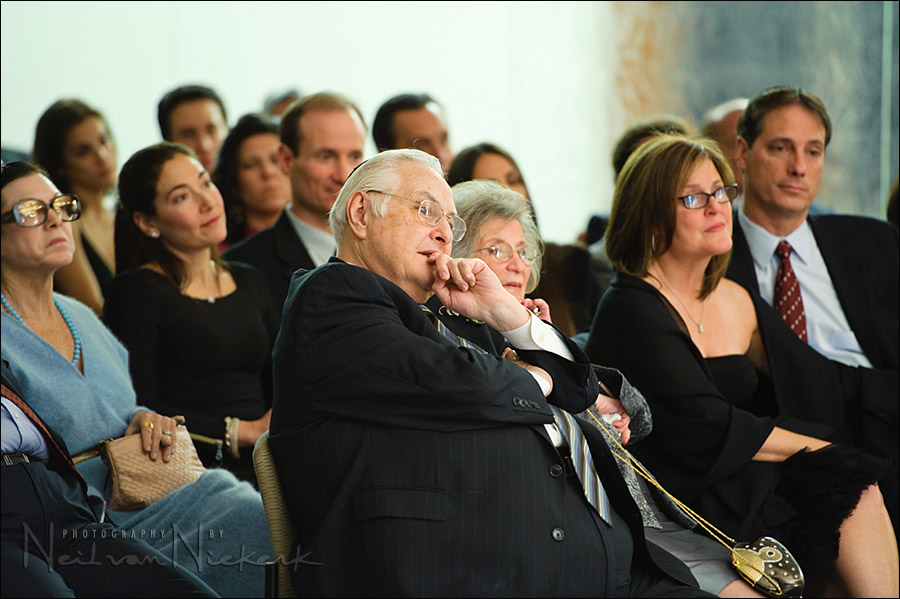 Well, there I was picking off shots, with another camera slung over my right shoulder  – usually a dead certainty for me to start swaying or my right arm starting to shake.
And here's the 100% crop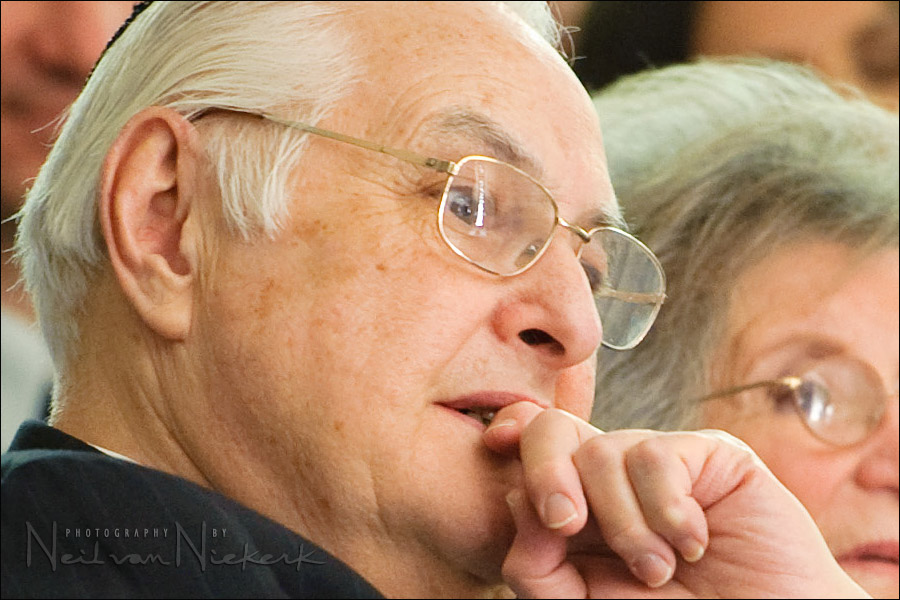 Yup, that is 1/6th of a second with the lens zoomed to 200mm, without carefully tucking in my elbows and checking my breathing or my stance, or even steadying myself.
I just stood there, camera to my eye, and let rip.
I have honestly never been able to get images this sharp, this easily before in low light with a telephoto zoom.  I'm truly impressed.
Obviously, at such slow shutter speeds we're really pushing the limits .. and therefore not all images will be this sharp.  But my success rate was more than 50% and mostly the images that suffered from blur were because people moved during those slow shutter speeds.
This lens, in my opinion, isn't just a minor upgrade on the previous version, but an important one.