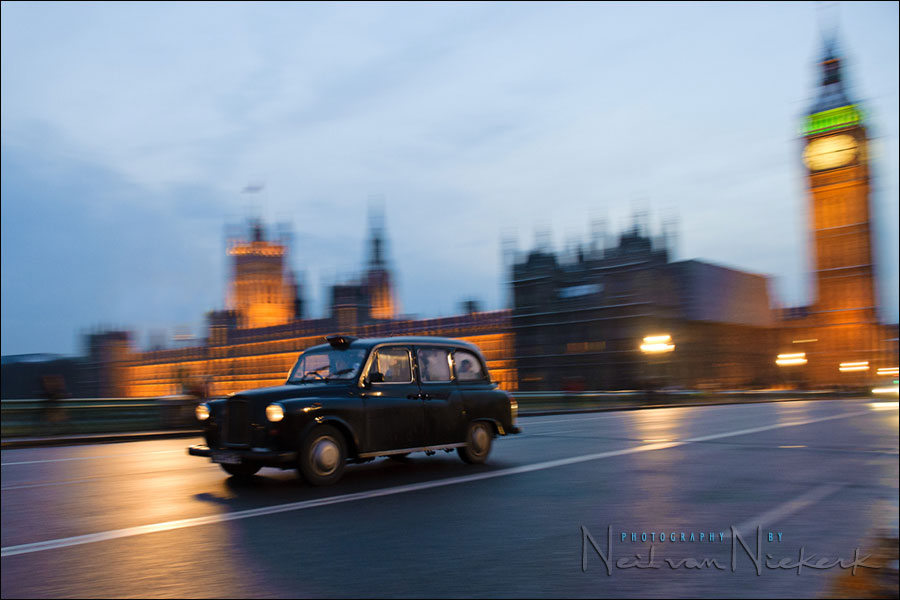 Using faster shutter speeds for sharper photos
If your images are too soft, chances are it is because your chosen shutter speeds are too slow.
A frequent complaint I see on the photography forums, is where the photographer say they used a shutter speed of 1/60th but still have blurry images. Somewhere along the way the urban legend seem to have arisen where 1/60th is that magic shutter speed where we will be assured of sharp images. But of course things are a little more complex than that.
There is a rule of thumb which has it that the inverse of your focal length should give you a good minimum hand-holdable shutter speed.  A number of years back, the most common lens found on 35mm cameras were the 50mm lens – which then became the "standard" lens. Therefore that rule of thumb implied that 1/50th would be considered the minimum hand-holdable shutter speed for the 50mm lens.  Of course 1/50th was rounded up to 1/60th which is an actual shutter speed.
But this is the minimum hand-holdable shutter speed.  Which means you'd still have to be very careful, and be very deliberate in your technique to make sure you don't get camera shake.  Brace yourself.  Lock your elbows in.  Steady breathing.  Gently squeeze the shutter button.  (Don't jab at the shutter button.)  All kinds of little techniques to make sure that at that slow a shutter speed – and yes, 1/60th is slow – you don't get camera shake.   All of this means that you still have to be very careful at that shutter speed.  1/60th won't magically free you of the possibility of blurry images.
Avoiding camera shake
The usable shutter speed at which you won't get camera shake, depends on various factors:
focal length of the lens you're using,
crop factor of your digital camera (and yes, this does have an effect),
how still you can hold,
how still your subject is,
and if your subject is moving,
– how close he is to you,
– what angle he is moving towards you,
– what speed he is moving at,
how much camera shake you or your clients would tolerate,
… and so on.
There just aren't any specific settings anyone can give you.
At best, there are suggestions.  But as with everything, slavishly holding to these will often lead to problems without any understanding of why there is a problem in the first place.
Even though I do use slow shutter speeds , this is most often with my subject in lower light than the background allowing me to use flash to help freeze any movement (or make it less noticeable.) I also use stabilized / vibration reduction lenses. They are immensely useful in reducing camera shake. Of course they don't help at all with subject movement.
Flash won't freeze movement effectively in low light if your subject is evenly lit and you simply add some flash.  This technique works best when your subject is shaded or darker than the background.  Or alternately, your entire scene (and subject) is dark by about 2 stops or more under your ambient meter reading, and you add flash to expose correctly for your subject.
Back to the original topic:
In short, if your shutter speed is 1/60th as a default, then your shutter speed is most likely too slow.
So what is my starting point?  Obviously this is geared towards me being a wedding and portrait photographer (and not a sport photographer for example), but I most often start at 1/250th when working in bright light.  The reason for this is that this is (close to) my maximum flash sync speed.  (There are certain implications with that specific choice.)
Even when I don't use flash, 1/250th  remains a good starting point when working in bright light, giving me a fairly high shutter speed.  In comparison to a slower shutter speed, it helps reduce camera shake.  For portraits I normally want a wide-ish aperture, and in overcast light or shade, a faster shutter speed forces a wide aperture already.
Don't be afraid to nudge your ISO higher in order to get a faster shutter speed. Keep in mind that it is easier to fix high-ISO noise than it is to try and fix a blurry image.
Now, about the photo at the top:
The photo of the London taxi cab careening past, with the Houses of Parliament and Big Ben in the background, was taken during a trip to London. I wanted to get some iconic images of London … and what better than a London taxi cab careening over the bridge next to the Houses of Parliament and Big Ben? I panned with the moving vehicle, using a wide-angle focal length. This caused the background to streak in an interesting way. It took multiple attempts though to have a few images that worked.
camera settings: 1/30 @ f5.6 @ 1600 ISO
In this case, the slower shutter speed was intentional for effect.
Related articles