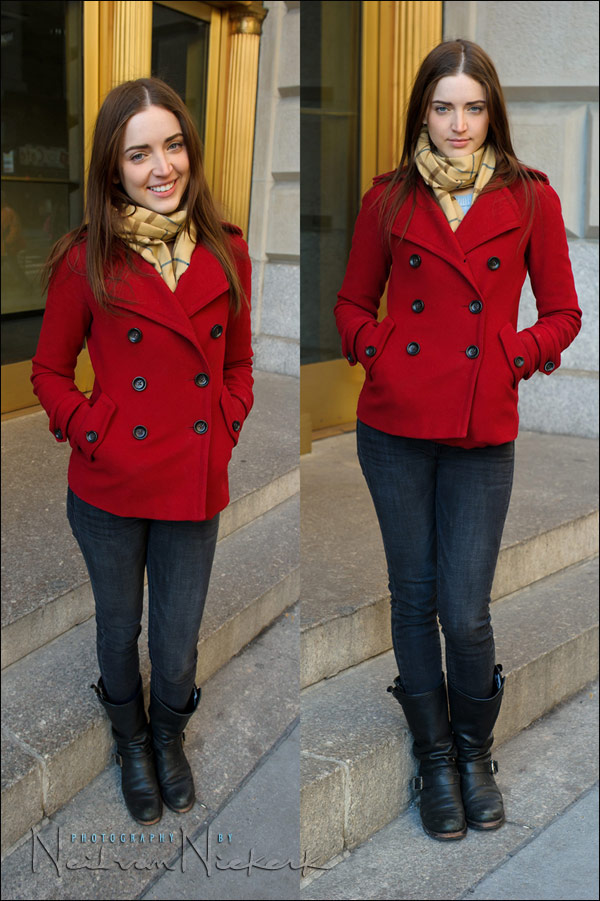 Composition for full-length portraits – step back!
A comment in the article on a simple lighting setup for the family formal photos, asked why I recommended that a photographer should step back rather than zoom wide when photographing a group. The reason is that the perspective distortion that a wide-angle lens will give to your subject, is not all that flattering.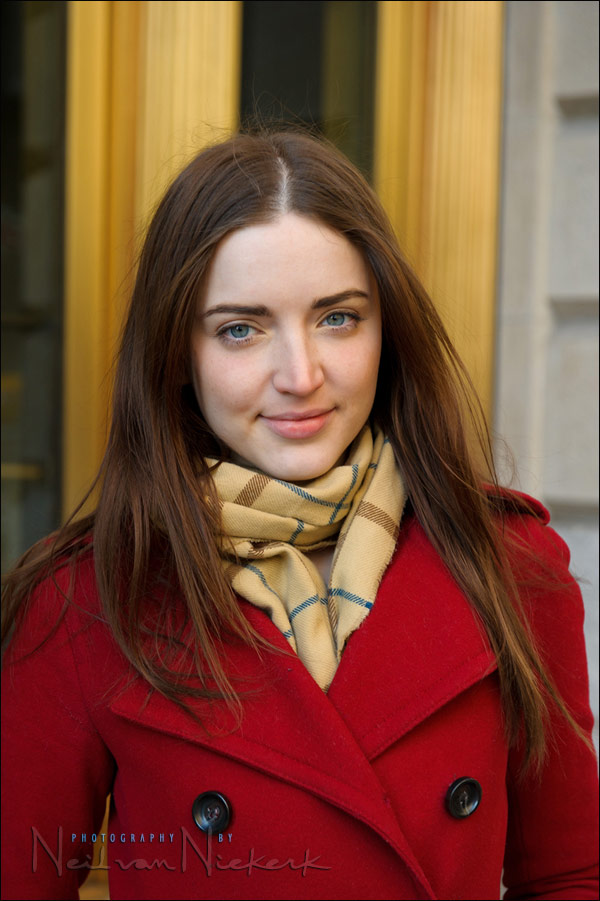 With this straight-forward portrait of Anelisa, I was shooting with the 24-70mm lens (on a full-frame camera), zoomed to 70mm. I wasn't super-tight in my composition, so I was shooting at a distance where there is no distortion introduced on her face. (For example, Yes, that was shot at the 50mm focal length, but isn't a close-up head-shot, will bring unfortunate distortion to your subject's face.)
It is a simple, pleasant portrait. Nothing complicated.
I was shooting at this distance from Anelisa for that portrait.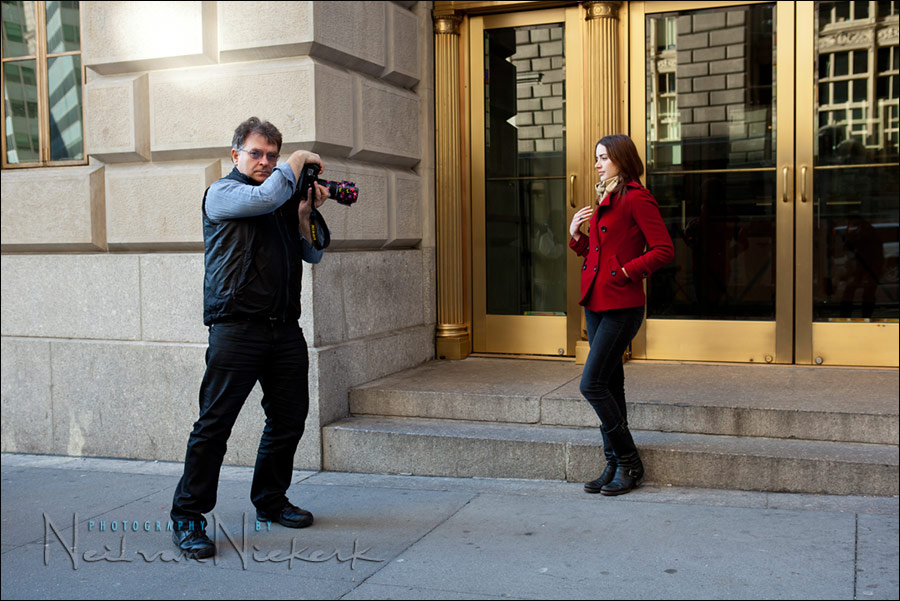 If I want to shoot a full-length portrait now, I have two options:
– I can zoom wider (and not move my position), or
– I can keep my lens to 70mm, and step back until I have her full-length in my frame.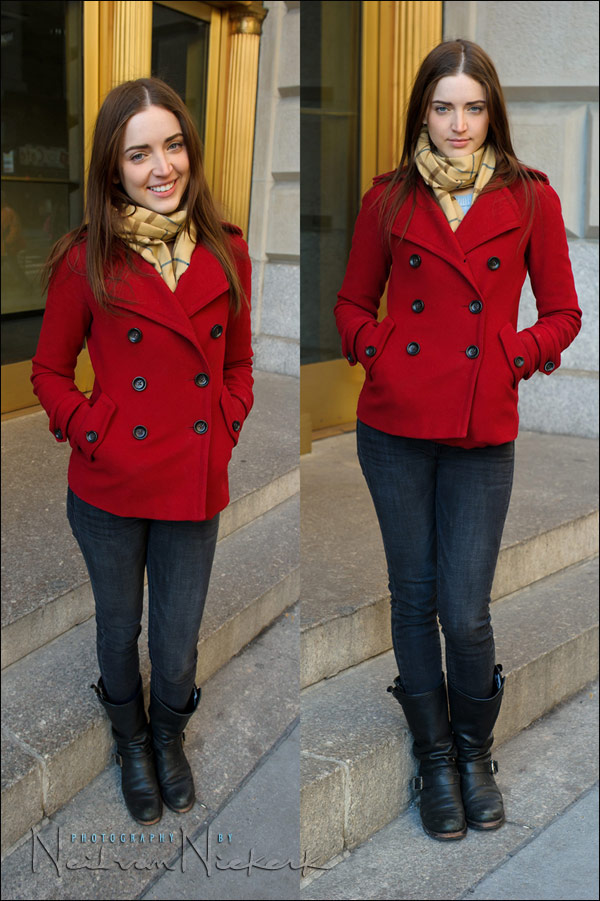 Zooming wider and shooting from "above", will give me this kind of bobble-head distortion, where her head is much larger, and her legs are much shorter. NOT flattering.
Stepping back forces a more pleasant perspective.
So when photographing someone, I fight the immediate urge to be lazy and just zoom. Instead, I keep to the longer focal length as much as I can, stepping back until I get the framing I want. Invariably, this is the more flattering perspective.
Only when I can't safely or comfortably step back anymore, will I zoom wider. But my focal length then will still be more appropriate than if I had immediately racked my zoom as wide as it could.
And to give you an idea of the relative distances, I was standing this far from Anelisa when photographing the full-length portrait at 70mm.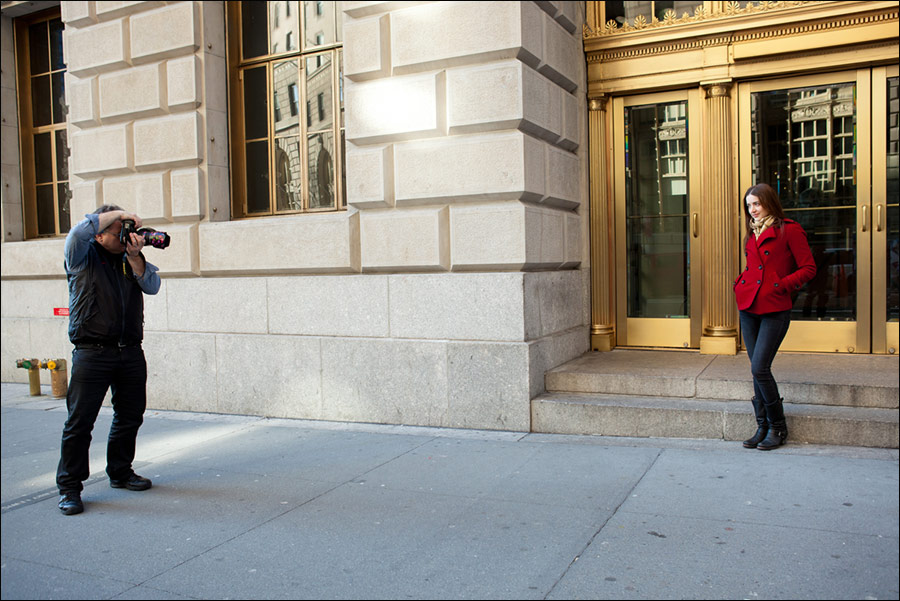 Obviously there will be times when you want a more dynamic composition, or you may want to go for the crazy wide-angle shot. But for a representative portrait, it is always the better decision to step back rather than being lazy and just zooming wider.

The entire motif behind this article then, is to be aware of your own position in relation to your subject, and see how this will affect your composition … and how pleasantly this might render your subject. This is one of those things in photography where it is a good idea to just get a camera in your hand and start playing. See how zooming affects your angle of view, and how this might affect your own position if you recompose.