.. than it will hurt me.
The obvious question that comes up when people see how I use flash when I am using them as on-camera flashguns, is … don't they take a beating or even burn out?
I do hammer my speedlights, especially when I use the Quantum 2×2 battery packs.  This doesn't bother me greatly, since I regard my speedlights in a way, as consumable items. They will become unrepairable at some point. No real problem for me.
For this reason I have numerous speedlights, because there are inevitably at least one or two in for repairs.
My older speedlights tend to look like this: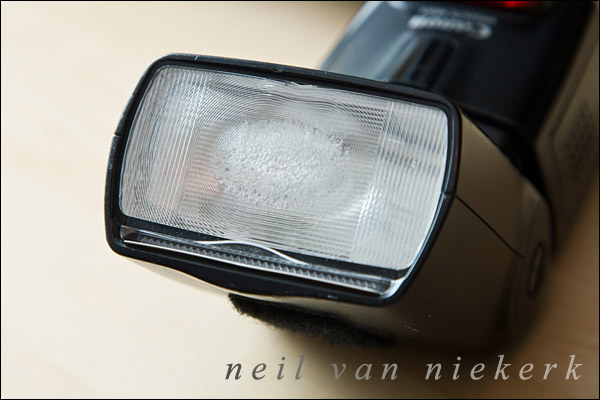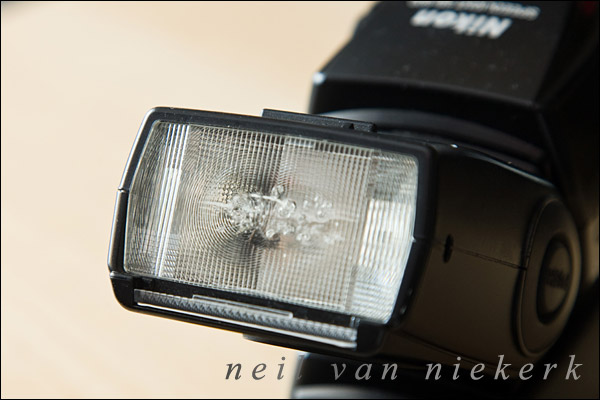 Where they take a hard beating, is with events where there is a lot of activity in a short time.  For example, with Jewish weddings and Bar Mitzvahs, you have events like the Hora which happen very fast  and only for a short time.  And you have to get the shots. The equipment matters less.  Don't fall in love with your equipment and be afraid to use it.
And no, I wouldn't buy a used flashgun from me either. ;)
newsletter / forum / workshops & seminars
Stay informed of new articles via the monthly newsletter.
Also join us on the Tangents forum for further discussions.
If you need more direct help or instruction on flash photography,
I do present workshops & seminars and also offer individual tutoring sessions.
If you find these articles interesting and of value, then you can help by
using these affiliate links to order equipment & other goodies. Thank you!