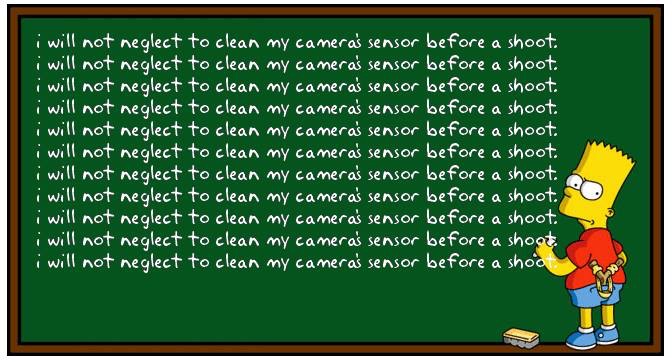 Camera sensor cleaning
You say you love photography? Well, a sure way to kill your enthusiasm is to waste hour upon hour cloning out dust spots in photos. All because you haven't cleaned your camera's sensor in a while. Then when check your camera sensor with a sensor loupe, you'll realize there are even more specks of dust than you thought! Therefore you need a thorough method of cleaning your camera's sensor.
When you clean your camera's sensor, you want to do better than just swirl crap around on your sensor with a swab. Here are the tools I use, and the method I use to clean my cameras' sensors with a good measure of success and the minimum of frustration. Oh, for the pedantic photographers – I know we aren't cleaning the sensor, but rather, the protective filter over it.
For those of you who can't wait to hear how the story ends, here's the plot twist – this device solved all my problems in removing dust specs. Where previously I felt like I was just moving crud around with the swab, this device – the Eyelead SCK-1 sensor gel stick (Amazon) – picked up every single spot that I could see with the magnifying loupe.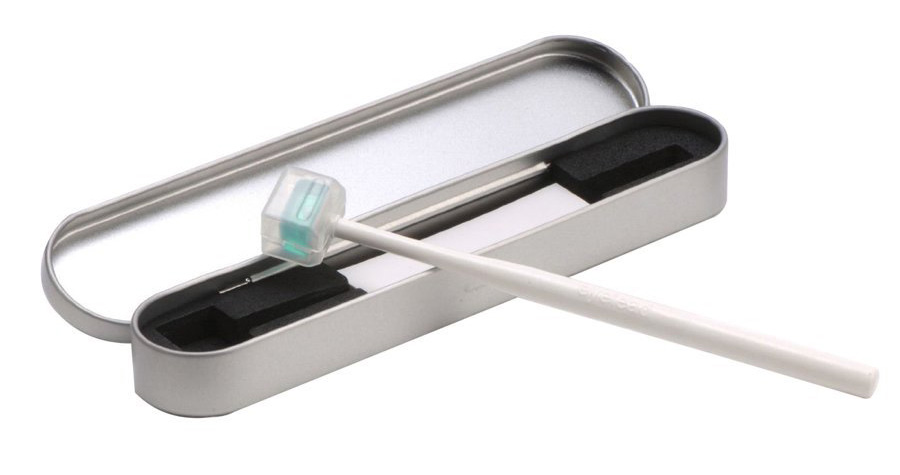 Cleaning your camera's sensor
There's a huge variety of tools and devices available on the market to clean your camera's sensor. I've tried a few of them, but always come back to this thorough method, which I've adapted again.
If your camera allows, you should first try and clean your sensor by activating the self-cleaning vibrating mode to dislodge dust particles.
I'm not a big proponent of using a blower. I feel that you're as likely to blow the particles deeper into the camera. However, it might be necessary or easier to remove larger bits of fluff and dust particles on the sensor (and in the mirror chamber), with a dust blower.
I'm not a big fan of this either — using a swab with sensor cleaning liquid to remove stubborn particles.
I prefer this next step:
Use a sensor gel stick to dab away any particles.
Keep a sensor cleaning kit with me in my camera case for emergency fixes.
---
A puff of air to remove dust particles
If your camera allows, you should first try and clean your sensor by activating the self-cleaning vibrating mode to dislodge dust particles.
---
Let's take a closer look at our camera's sensor
You may be able to see larger pieces of dust and lint with the naked eye, but the smaller the aperture you're going to be shooting at, the more the smaller specks will be visible. So you need some way to have a magnified view of the dirt on your sensor. There are various options, but you will need something along this line – a sensor loupe.
---
Now we need to physically remove the obstinate dust particles
We have several methods of physically dislodging dust particles:
1. Use the sensor gel stick, or …
2. Use sensor swabs to (gently) sweep clean stubborn particles or smears.
I'm not a huge fan of using sensor swabs because I feel we are just swirling the muck around on the sensor, instead of removing it like we do with the sensor gel stick.
A carry-everywhere emergency kit
Summary
Spending a bit of time before important shoots to clean our cameras' sensor, is just good practice. It cuts down tremendously on post-production work. This is especially true if you shoot video!
I don't necessarily go strictly through this routine every time, but these are the tools and methods I use to keep my cameras clean. It makes my life easier, even if I sweat a bit while cleaning the sensor.
Let's hear from you what techniques you've been using with success.