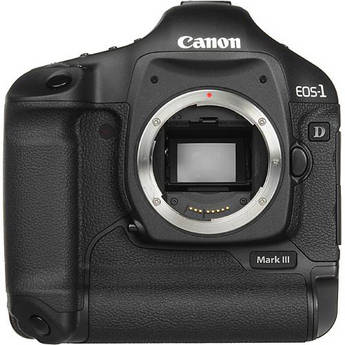 Camera settings: Canon EOS-1 D Mark III
One of the advances that the Canon EOS-1 D Mark III  bodies made over the previous generation 1-series D-SLRS, is in an easier menu system – especially the 'My Menu settings'.  So while the menu system of the mk3 makes it easier to adjust settings, My Menu settings allow you to change a few of them on-the-run without having to delve into different parts of the mk3 menu.
Here is how I had my cameras set up: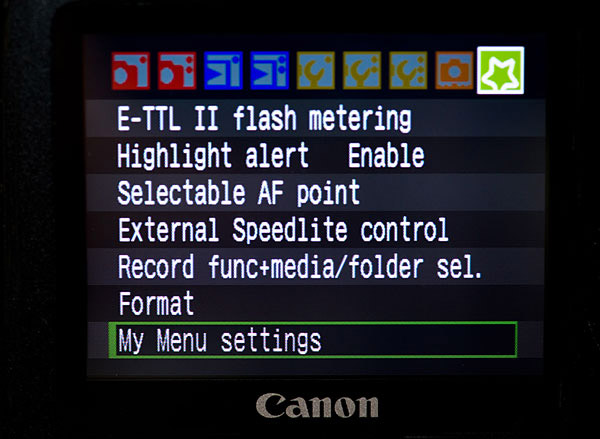 This allows you to change between Evaluative Flash metering and Average Flash metering.  In general, I get better fill-flash results with the camera set to Evaluative Flash metering.  Where my flash dominates as the light source, or if I am shooting in back-lit situations, I change to Average.  (Although you could also just crank up the flash exposure compensation wildly when using Evaluative Flash Metering in a back-lit situation.
The highlight alert is an essential part in seeing whether you have correct exposure.  If your subject has white areas, (eg, a model wearing white clothing), then it is a very useful and immediate confirmation that you have trouble with your exposure .. or not.  So I always keep Highlight Alert enabled.  As a wedding photographer however, I often want to show my client what we're achieving during a portrait session, and then the Highlight Alert would be distracting and confusing to them.  So keeping this setting quickly accessible, I can turn it off before showing the client the image on the back of my LCD.
I frequently switch between the simpler layout of the 'Inner 9 Points * '  (the 4th option on this setting), and the 3rd option – '19 Points * '
External Speedlight Control
Because the menu system of the 580EX II speedlight is so spartan (why Canon, why why why?), it is very useful to be able to actually understand what each custom function is that you're changing on your speedlight.
Record func+media / folder sel
I use an 8 Gb SD card in the second slot of the mk3 body, to record M1 size JPGs to this card as a back-up of the RAW files that are being recorded on the (main) CF card.  Being able to have a redundant recording of your files as you shoot is very reassuring.  I haven't had a CF card go down on me yet, but if I ever have that snag, then I would have the 8 Mpixel JPG as a back-up.  With this menu setting, I can flip between recording modes, and also flip between the cards, and see which folders there are.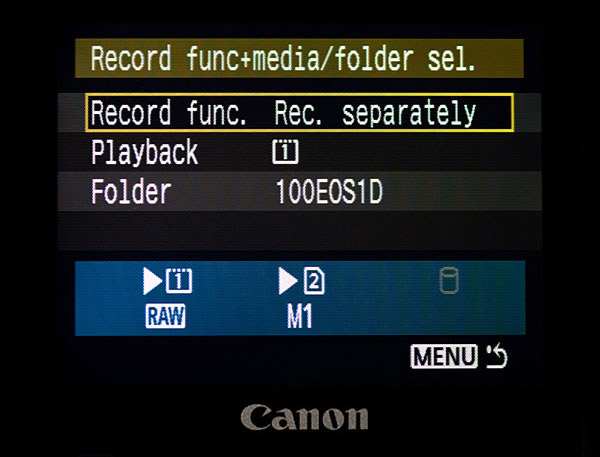 It is useful to have this setting immediately available when formatting numerous cards.  (Although I have to say that due to my paranoia, I never format a card while on a shoot. Always before the time as part of the preparation for a shoot.)
.



.
Other settings on the Canon 1D mk3:
I use the Standard Picture Style as a default, with Contrast at 1, and Saturation at 1.  However, since I only shoot in the RAW format, these settings can always be changed while editing the RAW file in Canon's DPP software.  (If you edit in another RAW program, then these settings have no impact at all.)
Review Time is set to Hold.
I like having the image on the LCD for as long as I want, without having to hit play.  Simply tapping my shutter button puts the camera back into shooting mode.
No Beep!
Shoot w/o Card is set to OFF.  This is very important, since I don't even want to think of the possibility of shooting without a card in the camera.  If you shoot tethered, then it's a different story of course.
C.Fn I-9 : Manual, Av, Program
I only have these three exposure modes enabled, to simplify my options.  Although I very very rarely go out of manual exposure mode, I like having the other two modes available, but really don't need shutter priority or Bulb for my photography.
C.Fn II-2 : High ISO noise reduction – On
C.Fn III-10 : Switch to registered AF point – On
C.Fn IV-1 : Shutter button – 1:Metering + AF start / AF stop
I prefer using the shutter button to focus, lock & hold when shooting in One Shot mode.
C.Fn IV-4 : Set Button – 1:White Balance
I love this feature, having the WB setting just a quick thumb push away on the rear Set button.  I can see how using this button to have instant access to ISO settings would also be useful.
C.Fn IV-8 : WB + media/image size – 1:LCD monitor
It is just so much simpler making these changes on the large LCD screen than the smaller LCD panel.
.
.