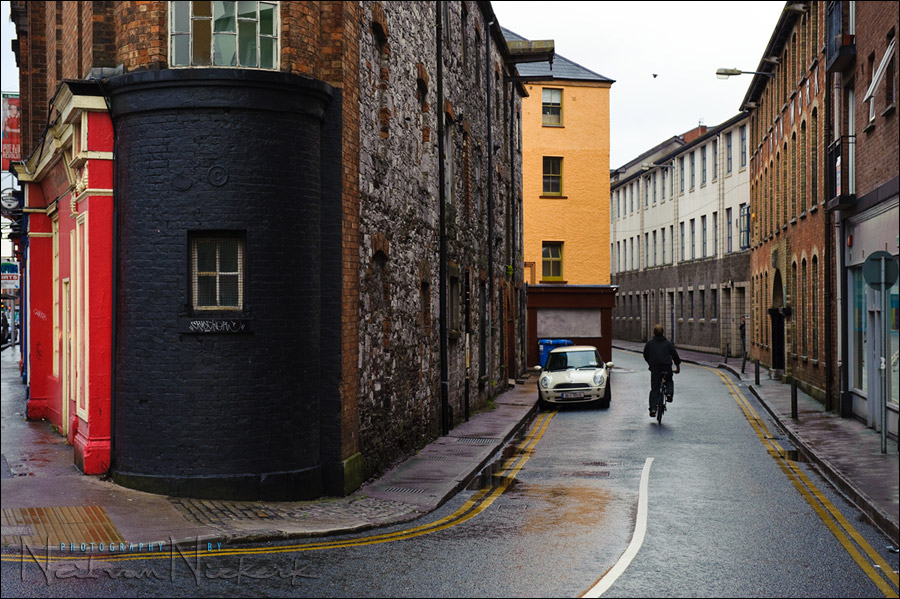 Cork, Ireland – travel photography
I visited Cork for a few days to present two workshops on flash photography, and immediately fell in love with the historic city.  It was a simultaneous pleasure just exploring the place, and taking a short break from a hectic schedule.
On the first evening, we walked around the city to soak in the look and atmosphere of the place. It had just rained, so the colors really stood out .. and I was drawn to the boldness of the colors, especially of the shopfronts. Since it was after hours, all the traffic had left that area, leaving a clear view of the closed shopfronts.