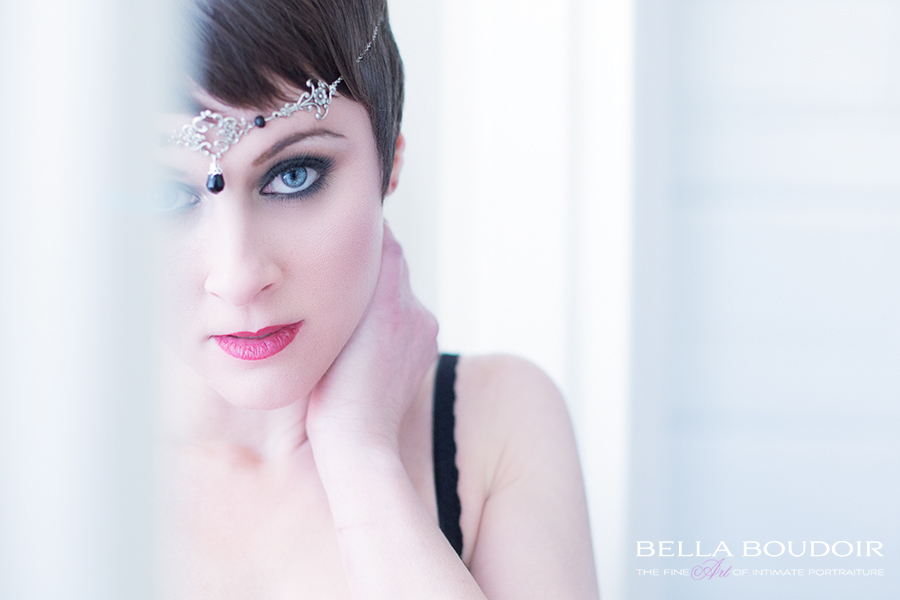 Petra Herrmann, of Bella Boudoir, runs a successful boudoir photography business based in Kansas City. In my opinion, she's one of the best boudoir photographers around. Her work is sexy in its simplicity, which I find quite appealing. Her use of interesting angles and composition first drew me in when I saw her work awhile back.
The theme of Petra's workshop is Shoot smart, shoot sexy, shoot to sell.  I'm happy to feature Petra as a guest writer with advice on how to increase your sales in boudoir photography.
Shoot details and sequences – Increase your sales in boudoir photography!
a guest post by Petra Herrmann
When you present a woman with boudoir portraits that show her as romantic, bold, daring, fun and sassy (but hide her cellulite) she tends to buy more. When you capture aesthetically pleasing angles and perspectives of a woman's body—especially those that are outside of the norm—she will buy more. When you capture images in a progression that tells a little story on an album spread,  she will add those images to her album. And when you capture detail shots with a bit of mystery, she may just buy a canvas for her bedroom wall.
These statements may seem obvious. But until I put them into practice, my work looked just like everyone else's and my business was mediocre. As I refined the statements into business practices, my boudoir studio has blossomed.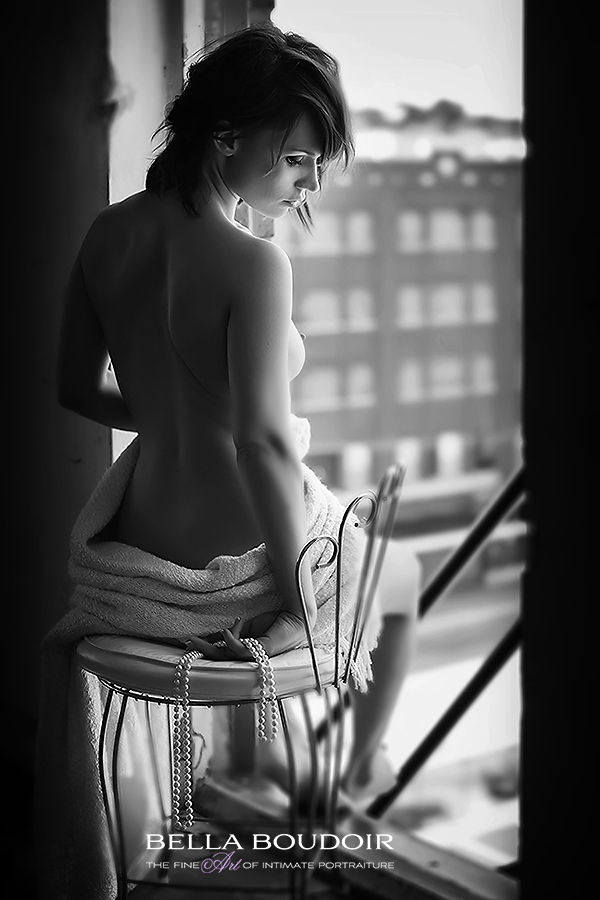 Shooting to tell a story
I believe that a photo album is a storybook. As 90 percent of my clients purchase an album, I want to maximize that sale with an increased image count by shooting in story. I style and accessorize the client with that story in mind, and I use locations and props in my studio in a way that will convey that story. In other words, I am designing her album as I shoot her session.
If I stand her near my window, she's waiting in anticipation. If she's on the bed, she's seducing her partner to join her.
All of this comes to play in album design, especially when combined with sequences of photographs and detail shots. Including these three elements as you capture will boost sales because your client will not be able to choose.
Shooting in progressions in a single pose
I don't believe in over-posing my clients. I think moving between too many poses can cut into their confidence. I prefer to demonstrate and direct my client into a beautiful position, then maximize it through a series of minor adjustments that can change the look and feel and also create a progressive sequence.

A change in eye-line, as the series of photos show below, can easily be directed with gentle instructions: look at me, tiny smirk, eyes closed, now big deep breath. Then at the proofing session, I show the sequence and increase the image count in the subsequent sale.
Shooting boudoir details
If you photograph weddings, you know that the detail shots are important to telling the wedding story. You'd never think of skipping the bouquet or the rings. When I shoot boudoir portraits, I work from the same premise. Looking for details opens your mind to variety.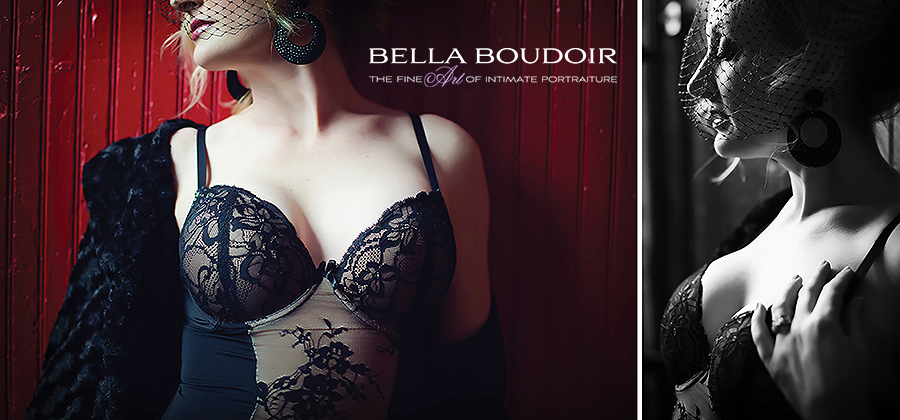 I make sure I get wide images to tell the bigger story, then I move in for details—breast line, curves, hip line, hands, tush, silhouette—any detail that celebrates the female form. Girls love shoe shots, and I capture from the tip of the toe up the leg for a kind of peek-a-boo image. For bridal boudoir, the engagement ring is key. Two of my favorite detail shots are the jawline and  the eyelashes. Only those details are in focus.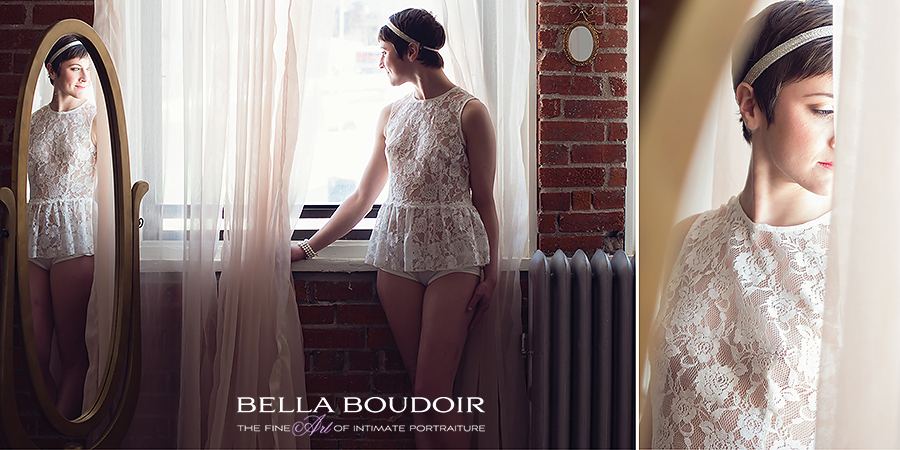 Detail photos are especially important because these tend to be chosen for wall art, which is an easy way to increase your sale by several hundred dollars.
About album design for a boudoir album
When I first started out, I over-shot out of nervousness. I soon realized I was selling on a certain number and type of images. After a while I figured out what sells and I started shooting specifically for that: detail shots and sequences!
I aim to capture no more than 175 frames during a boudoir session, which includes three outfits and a white sheet look. I show 60 to 80 proofs, which are edited before I present them. My albums average about 40 images depending on the layout, with square albums generally holding more images than a rectangular album.
My album layouts have a certain rhythm to them—an anchor image and a supporting image. The anchor is a wide image that shows the full body, and the supporting image is a detail shot. Sometimes the supporting image is the bigger one. I choose based on the impact to the story.
Everything I've done during the session, from finding pleasing and unusual angles, to shooting in sequence, to capturing details, is wrapped up in the final album.
---
Books on Boudoir Photography
---