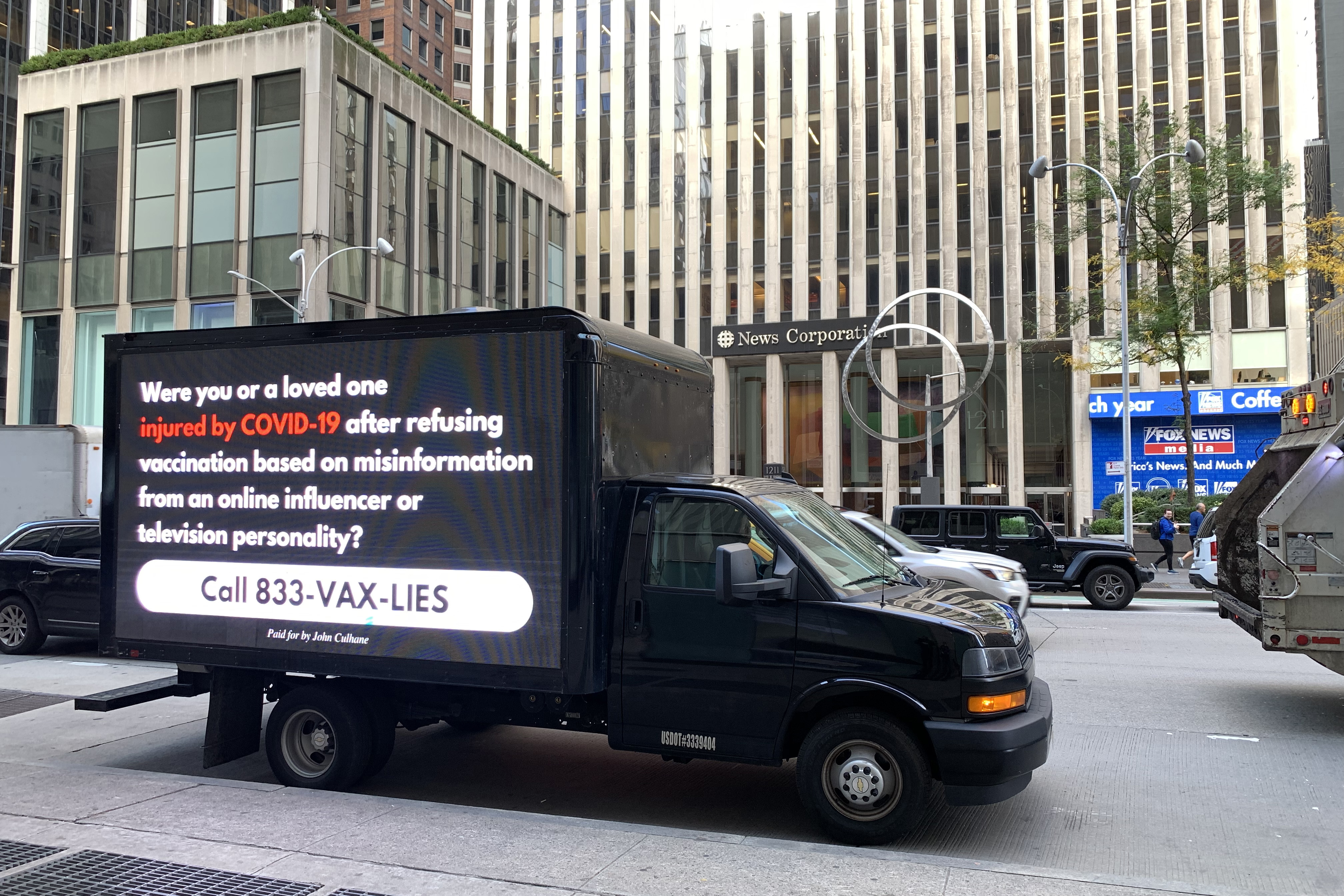 Finding your niche in photography … or not
A photographer friend once told me that regarding my social media presence and my websites, it's not clear what I do as a photographer. I'm all over the show — portraits, weddings, headshots, corporate stuff, product photography, timelapse. He suggested that I specialize in a niche, and then make sure I stand out in that niche as the best. For example just do product photography, and be the best at products on white. Become even more specialized.
Sounds like solid advice on the surface. Yet, I love the seeming randomness of what I do. The variety keeps burnout at bay. I get to do all kinds of interesting jobs … like on this day in Oct 2021 : photos and videos of a pro-vaccine campaign, with this moving billboard trolling in front of Fox News, before circling around the busiest part of midtown Manhattan. Best of all, it's a paid gig. Here's to more randomness in my professional life!
Unless you are so good at what you do these days, you can't specialize. But I'm trying to be more specific about how deep I can go the variety of work that I can do. I also love the variety, but realize more and more there are certain photography genres I am just ok at and others I am really good at. But I wish I had more time to improve the ones that aren't my strong suit. There's always the urge to want to learn more about this ever-fascinating thing called photography.