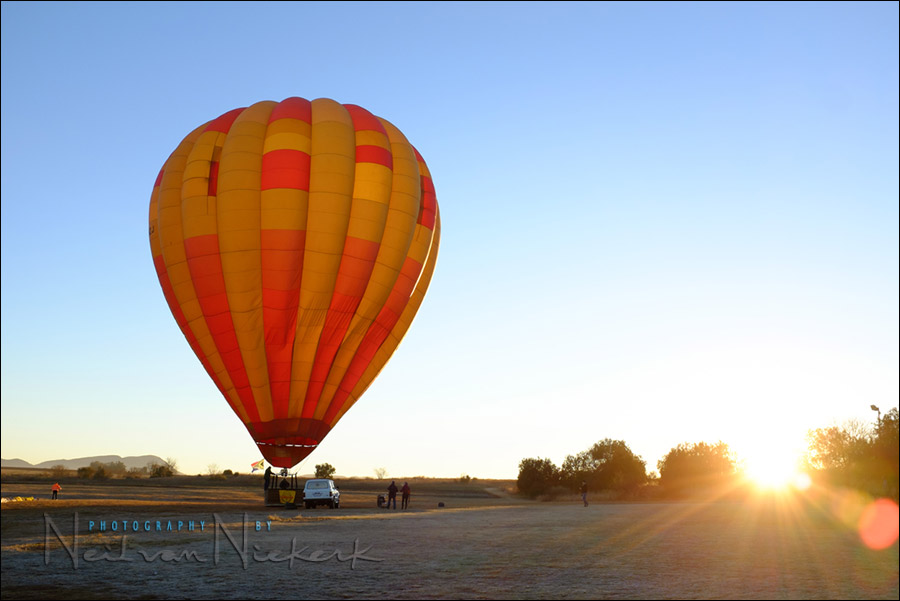 Hot-air balloon ride
During my visit to South Africa, two of my friends, Jerry & Linde, arranged a surprise for me – an early-morning ride in a hot-air balloon in the Magaliesberg area. This was a first time for me – and I have to wonder now why I had never done this before – it is exhilarating! (This must be old news for those who have done this before.)
With this entire 2-week visit to South Africa, I decided to forego all the heavier, bulkier camera gear, and only take my Fuji X100s (affiliate). It's a specific decision where I forego the versatility of getting every angle from super-wide to tele, and just accept the single 35mm-equivalent lens.
So that's all I had with me – just this one small camera. Within the limits of that single lens, it became a fun challenge to still get meaningful and interesting images.
Here is the slideshow with 24 images, from the start to a few seconds before touch-down. I hope it shows some of the beauty of this winter-time landscape in the Magaliesberg area. There was a certain 3-D look to the scenery with the early morning sunlight coming in low over the horizon. You can see various antelope dot the grassland by the shadows they cast.
The one thing missing from these images is the sheer stillness of gliding over the landscape, with just the dogs barking way below, and some cars driving by. Oh, and then the rushing sound of the burner filling the balloon again to remain buoyant. This experience was a high in every sense.
Slideshow
[SlideDeck2 id=23581 ress=1]