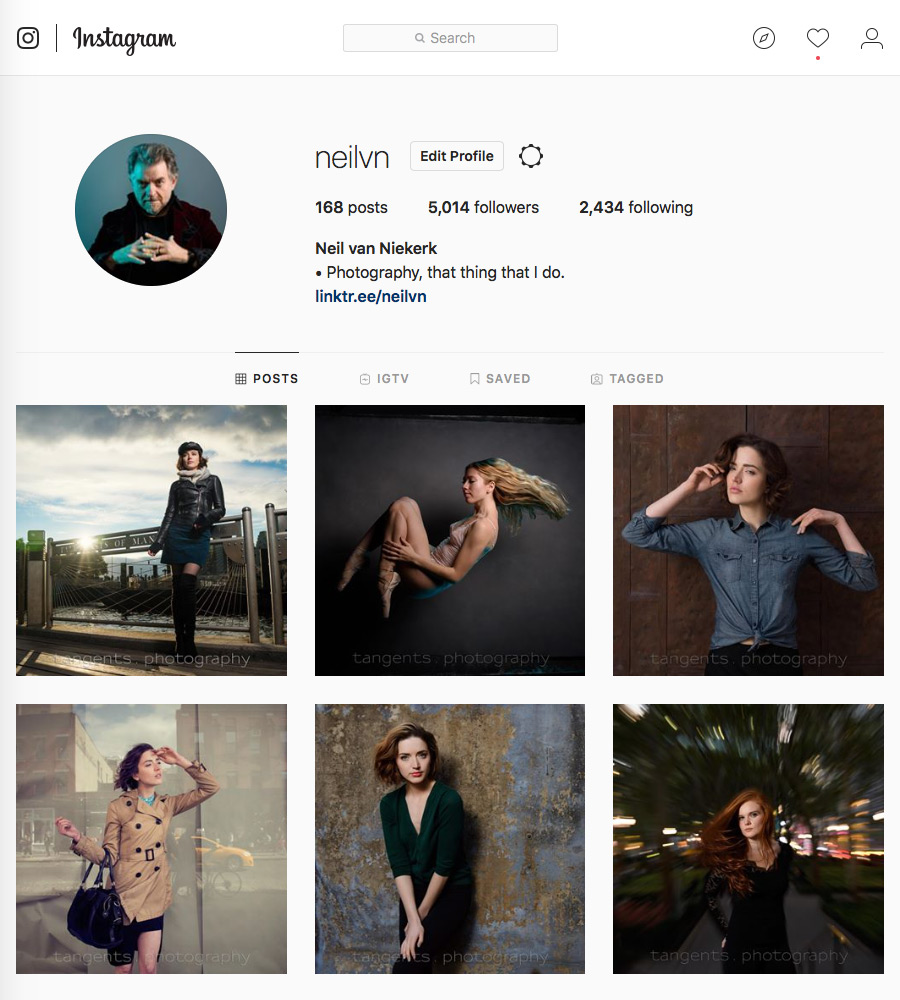 Instagram – neilvn / Tangents
I have consolidated all my Instagram accounts to just a single account – neilvn. When I first joined Instagram back in 2011, it was a fun way to explore the world around me. Stripped down to a just the very basic camera on my iPhone, it came down to the essential elements such good composition and interesting moments, to create images that would last. Images that had an artistic sensibility to them that would elevate them above mere snapshots, even if taken with just a camera phone.
When Instagram developed into something more serious as a way for people to have an instantly shareable portfolio, I was slow in embracing that. I still clung to the purist notion of just using my camera phone as the means of posting images to Instagram. However, I did create an account for my wedding photography and an account for the images I posted on the Tangents blog.
Then when I attended an event at New York Fashion Week last year, it really struck me how much I was losing out on – every single creative and model and anyone involved in the industry, connected via their Instagram accounts. The first thing they would ask you is your Instagram account. Not your email or phone number or website. It clearly made sense to use Instagram as the tool to connect with people in related artistic fields – more sense than showing people your website. With websites, they would then have to bookmark and actively look at occasionally, to follow your work. That was the moment that I decided to take my Instagram account seriously, and since the start of 2018, late to the real party, I decided to build it up as a single portfolio – neilvn.
And there it is, if you are curious in seeing new photography work.  Most of it will relate to the Tangents blog – but with the same ethos with which I chose the name 'Tangents' for this blog, it can go in any direction I want. Let's see where this road leads us.