My entire website has been ripped off!
You know you've arrived when other photographers start ripping off your images and text from your website. I was double lucky here – my entire website was appropriated by another photographer.
How I discovered this – a friend let me know that when googling my name, there is a link that comes up with another photographer's website.  So I checked it, and sure enough – there it is with some of my images, and a copy of the original HTML-based design of my website, One Perfect Moment, as it appeared at the time. My entire website ripped off!
Above is the screenshot of the Google search. I then followed the trail to this photographer's other website.  And it is all duplicated there as well – the entire website, and some of my images.
That's the screengrab of the one page, with an image from a wedding I photographed last year.
Here's the photo as I had it on my blog post at the time.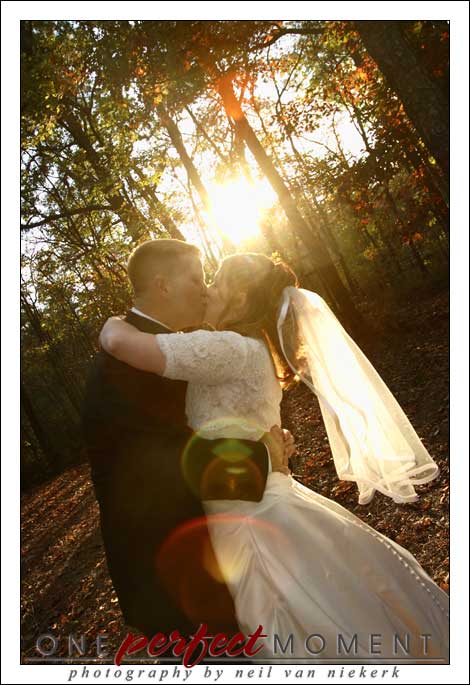 Even better, the bio section on Mandy Austin's website sounds strangely familiar. A real sense of Deja Vu.
(I blurred the non-relevant text.)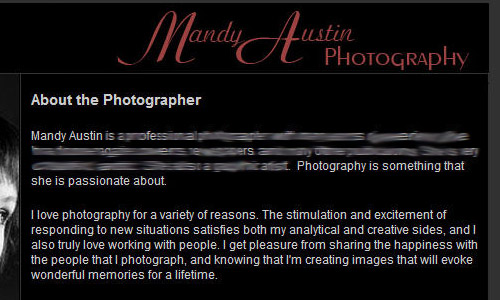 And here is another image that was ripped off from my website :
(Again, I blurred the non-relevant text.)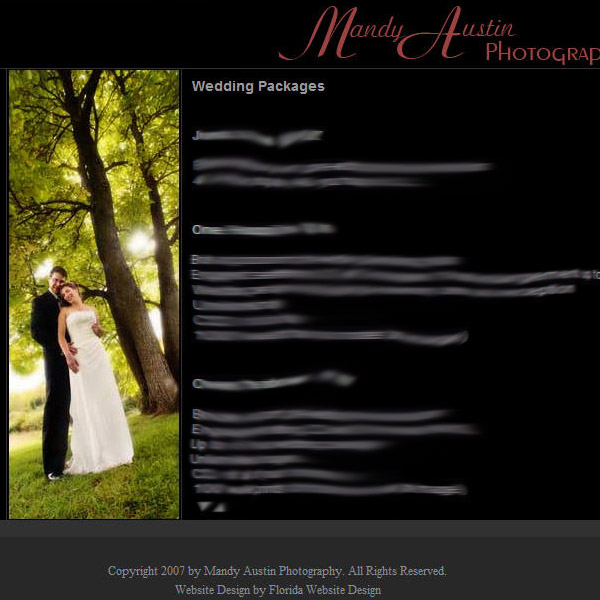 This image too is from a wedding I photographed last year, and here is the original photo.

Mandy Austin Photography, imitation (not plagiarism) is supposed to be the sincerest form of flattery.
And even if your website designer ripped off my website's design wholesale, you have a certain measure of complicity for appropriating images and text for your bio that are not your own.  It is unethical to misrepresent yourself like that to clients, nevermind the plagiarism.
Edited to add:
Shalyn from Florida Website Design who seems to be mostly responsible for
the rip-off / wholesale mis-appropriation of my website, has now contacted me.
So for anyone who has been following this debacle from the various photography forums that I posted this on, please check the Comments here for further updates.  And thank you for all the support I've been getting here and via emails and private messages.