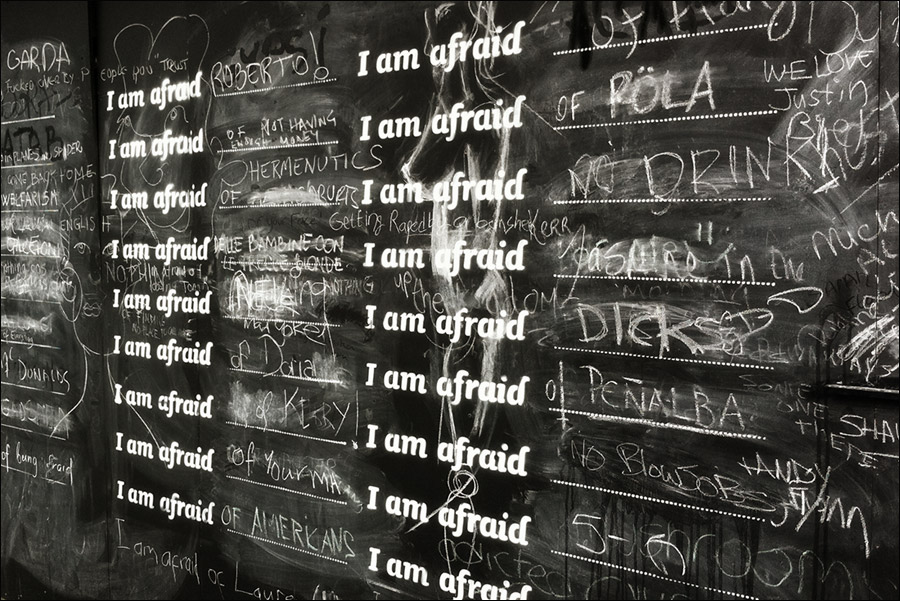 What is holding you back as a photographer?
Over a lunchtime conversation with a photographer friend, the discussion went back to something I've prodded her a few times about .. her self-doubt as a photographer. In my estimation she's a better photographer than she thinks she is, but it is as if she holds back on some decisions to advance her business. Then I asked her, "what are you afraid of?"
Ironically enough, her biggest fear is the fear of failure. The fear of not being able to cope with certain challenging photography shoots. The fear of not being ready. The fear of being embarrassed by failure.
Advice from someone much wiser than me
One of my driving interests in life is music, and for a long time I took saxophone lessons. Admittedly, I wasn't all that wonderful on the saxophone. At best I was an intermediate player. Even that's stretching it. But still, I had fun playing the instrument.
There was one key moment when my saxophone teacher, Len, said in his good-natured but serious way, "You can't remain a student forever." And that hit me like a shock. I've been practicing and practicing … until what? What was it that I aiming for? Practicing until I get better?  When would that "better" be?
Of course, the more I practice, the better I'd get. That's the nature of any activity. The more you do any thing, the better you'll get at it. But in constantly practicing and taking lessons … I was delaying actually playing the instrument, and I was delaying playing with other musicians. I was deferring the time when I would actually be creating music.
With that revelation, I started seeking out other musicians, and eventually ended up with a great group of other music fans who played for the fun of it. And for that year before I emigrated to the USA, I jammed and rehearsed with the mighty Bizarre Bazaar. Rehearsal every Wednesday night was the highlight of  any week, and those evenings will remain some of the best memories of my life. But if I hadn't had that nudge from Len, I would most likely have kept practicing on my own, aiming to just get better at playing the sax.
Fear of failure
This lunchtime conversation made me consider the very things which held me back for far too long in my career as a photographer … a childhood where financial stability was unknown. I could see how a lack of money shaped my parents' choices and how it shaped the future of myself and my sister as we grew up. Lack of money meant there was less control over our lives. Our options were limited, and our decisions were often forced decisions.
As an adult, that fear of being poor again, and fear of having no control over my life, often had me hesitating instead of making bold decisions. (Although that said, emigrating to another country after selling what we owned, was a pretty ballsy step.)
Fear of not being able to make it with my own business, kept me working as a photographer for other studios for longer than I should have. There is that. I'm aware of what holds me back, and what drives me. It is a constant reassessment whether my caution (and sometimes contradictory recklessness), is motivated by innate fear, or whether cautious decisions are the sensible direction.
But this kind of assessment of – where I am / what I'm doing /  and where am I headed / and where do I want to be – will have to be considered against whether any decision is based on fear, or whether it is sound decision based on what is real. Yet there has to be forward momentum, because I / you / we can't keep marking time, preparing, waiting …
So here's the bold question: what is holding you back as a photographer .. and should it?
About the photograph of the mural
The photograph above is of a mural in Dublin, Ireland, that I snapped on my iPhone while walking around the city center. The mural was like a chalkboard where people could scribble their thoughts. It seemed appropriate now.
Related articles