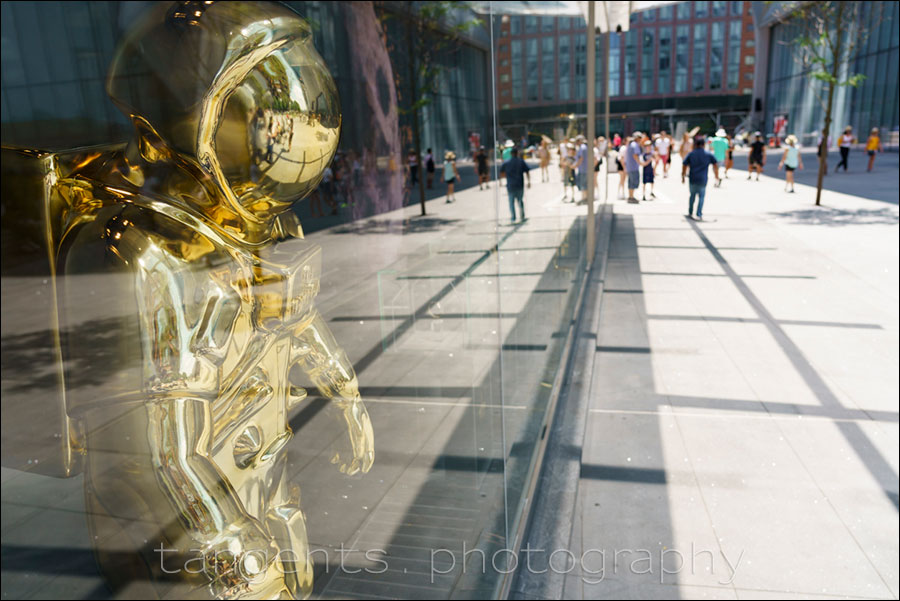 Photography as meditation
Since photographers don't really have weekends to chill, I try and take a midweek "weekend day" to chill. For me, there is a certain meditative quality to just walking around, finding scenes and things to photograph. Photography in this way becomes an almost Zen-like experience — you are focused but without the stress of concentrating. It allows for detachment, while still creating. This is also where the value of personal projects comes in.
I find it hard to relax when I am truly doing nothing – I have to be involved with something. I appreciate the meditative aspect of an activity as simple as just exploring, "looking for photographs". I might come back with nothing, or I might come back with a photo or two that I like. For me, it is a great way to sharpen composition skills and fine-tuning the ability to see a photo within the jumble of the world and every day life swirling around you.
Afterwards, discussing this idea with a friend, Anne H, she commented: "You get to float, channel, whatever you want to call it, shutting down enough of your cognitive processes that it, like meditation, pulls you out of yourself and plops you in the bloodstream of the universe again. It is time that's free of consequence in that you can play and experiment, without fear of messing up something important or expensive. It is a great place from which to make jumps and learn."
So, yes, exactly that.
---
Last week I went in to Manhattan with a friend to explore and take photos … and the photo at the top was my favorite photo of the day.
I like this combination as my walkabout setup – compact, yet still a top-level camera with a versatile lens. While the Nikon D5 is still my favorite camera, it is just too heavy to carry around for fun.
Related articles