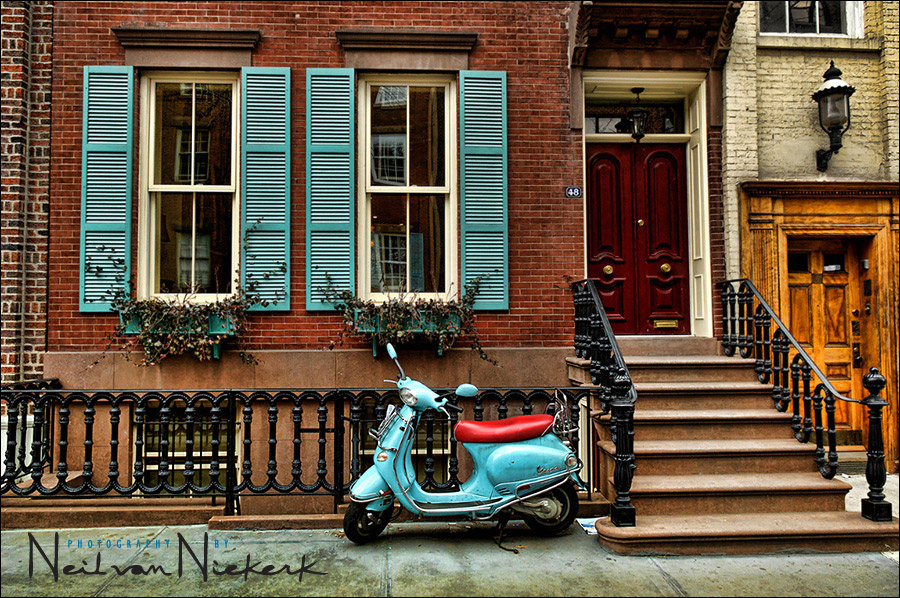 Photoshop tips – avoiding moiré when resizing
When you resize an image with repetitive patterns, you stand the chance that the pattern itself will form another pattern.  This is called moiré.  When I resized this image for web display, I had to take care to make sure the blue window shutters didn't generate a moiré pattern.
By going from the original 12 megapizel image (4288 pixels wide), directly down to 600 pixels in a single adjustment ..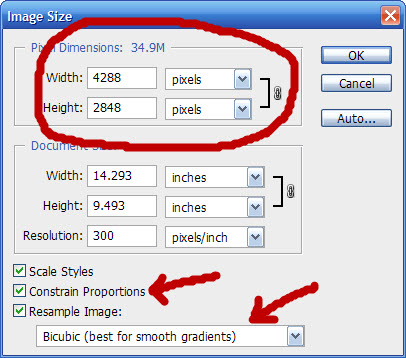 .. I get an image where the detail looks like this: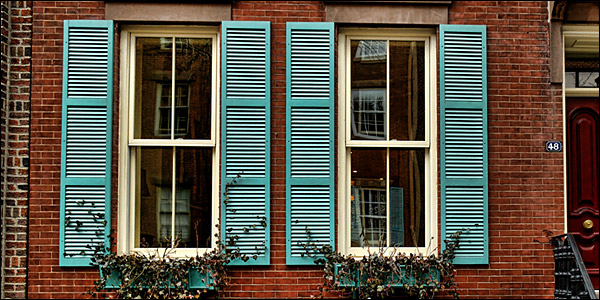 You can see the moiré pattern there in the blue window blinds as a diagonal shaded pattern.  You run the risk of this happening if you do a massive jump in resizing in one go.
But by doing the resizing as 10% reduction steps, you can most often avoid that.  Here is how it looks when resized as a sequence of resizing steps: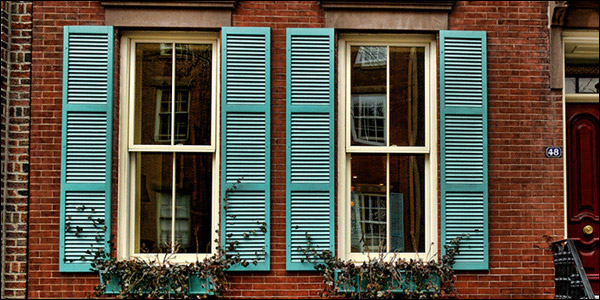 Instead of changing the pixel dimension from 4288 pixels right down to 600 pixels wide,  instead do it as approximately 10% jumps in size.  You would now change from 4288 pixels (as an example), 3900 pixels wide.  And from there you would change to 3500 pixels, all the way down to the size you want your image to be.  The diagonal moiré pattern has now been nearly completely eliminated.
Sharpening an image (as you have to when you resize an image for web use), also enhances the pattern.  Therefore, with this image, I removed the sharpening for the window shutters to further reduce the effect.
Of course, doing this kind of step-by-step resizing, is best done as an action.  You can create your own, or use one of the many available on the internet.  The best actions also provide some sharpening as an intermediate step for best results.
A little bit about the post-processing of the image …
For this image, I used Topaz Adjust as my post-production enhancement.  Specifically the Spicify tool.  I ran this at the default settings, and at 100% opacity.  I then changed the Levels a little bit as a final step, to make the image a touch darker.
Here is the original image, pre-Topaz: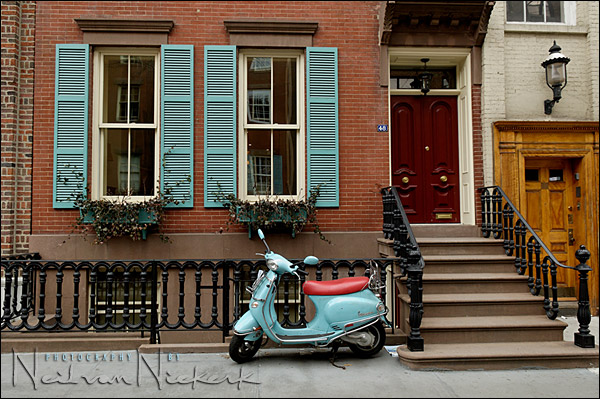 And here is the image with a little bit of Photoshop Fairy dust, courtesy of the Spicify tool in Topaz Adjust: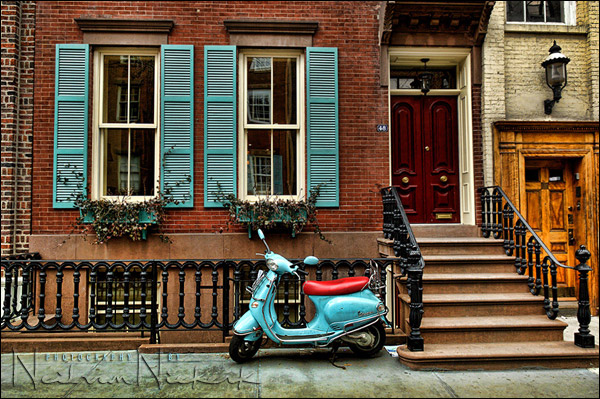 This was a very easy adjust with Topaz, to give some needed snap to the image.