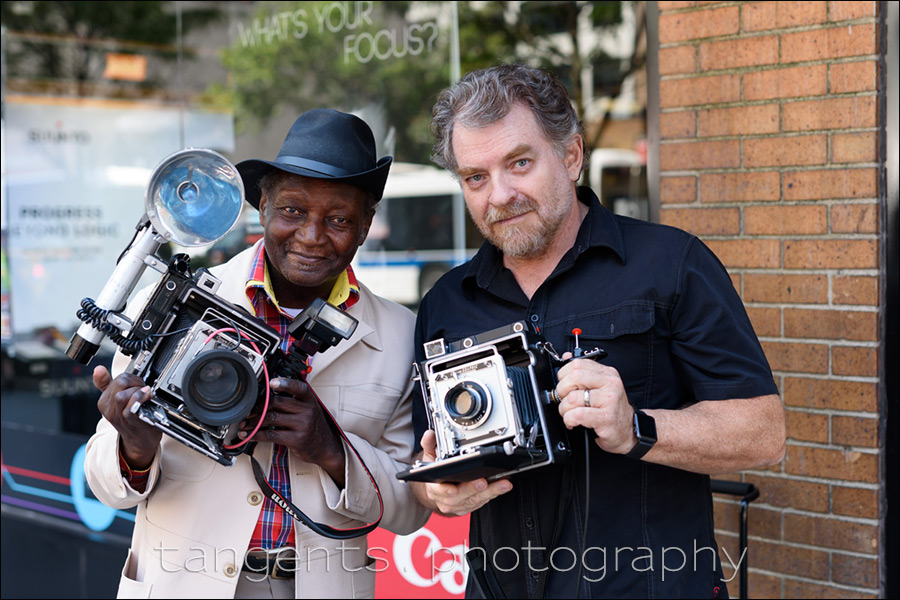 Working on my New York bucket list
Today I had my photograph taken by the New York photography icon, Louis Mendes. This has been on my New York bucket list for a long while now.
I had to go in to B&H to return some gear, and when I saw Louis Mendes again on the corner of the street, I decided this is it – today! So I asked him to take a photo of me, and then had a friend take several photos with me with him.
If you've visited B&H, or the Photo Plus Expo, you've seen this guy. He has this monster hybrid vintage setup that he uses to shoot polaroids of anyone who wants one. Of course, it'll cost you some $$ for the polaroid photo because living in New York is expensive.
What I've always found interesting is that he doesn't hustle. He patiently waits for people to approach him. And if you do, you'll find that he is engaging and has a lot of stories. Louis is a character! If you see him on your trip to New York, go strike up a conversation.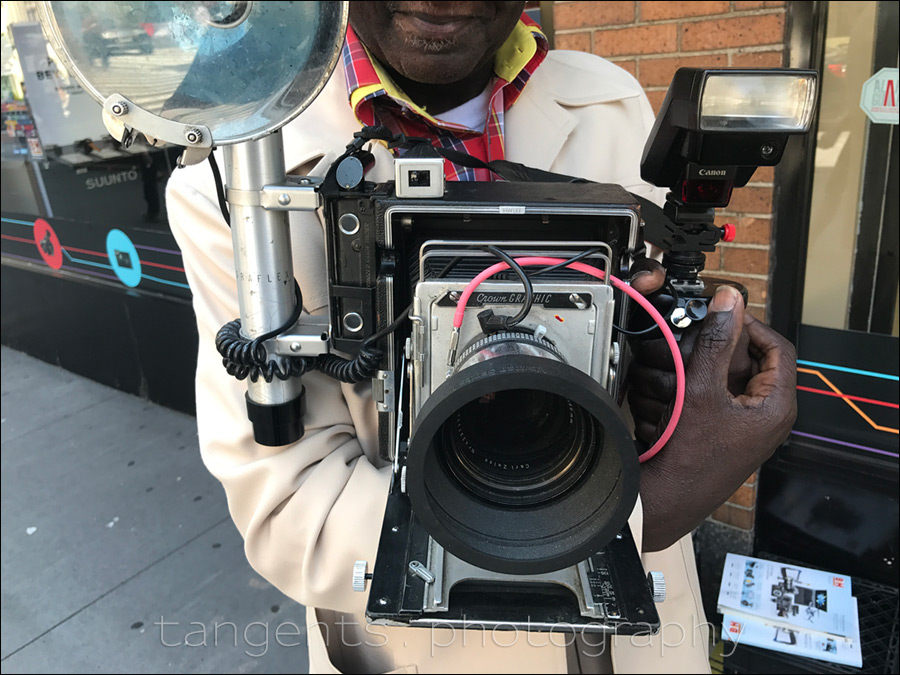 More info about Louis: