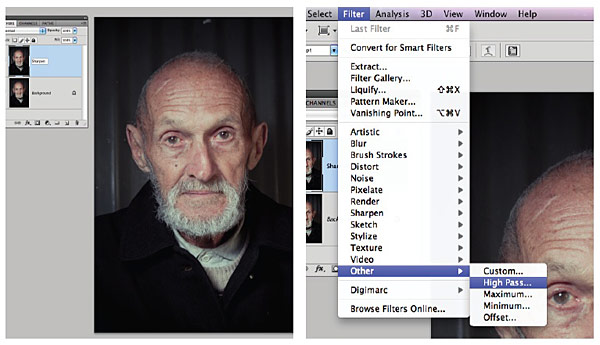 Photoshop action – selective sharpening (download)
Jim McGuinness, a regular follower of the Tangents blog, has made available a tutorial on how to do selective sharpening in Photoshop. Even better, he has made it available as a downloadable action as well.
You can download the action and the instructions on how to use it, from here.
Right-click & save-as, 2 of the files files:
- the action as either Windows / Mac compressed file
- the instruction as a PDF
Expand / uncompress the sitx file. You'll get a Photoshop icon.
Drag your image onto the icon, and photoshop will run it.
I'll let Jim follow up for any questions that may crop up.
[ Jim McGuinness is an Adelaide based wedding and family portrait photographer ]
If you find these articles interesting and of value, then you can help by using
these affiliate links to order equipment & other goodies. Thank you!
Stay informed of new articles via the monthly newsletter.
Also join us on the Tangents forum for further discussions.