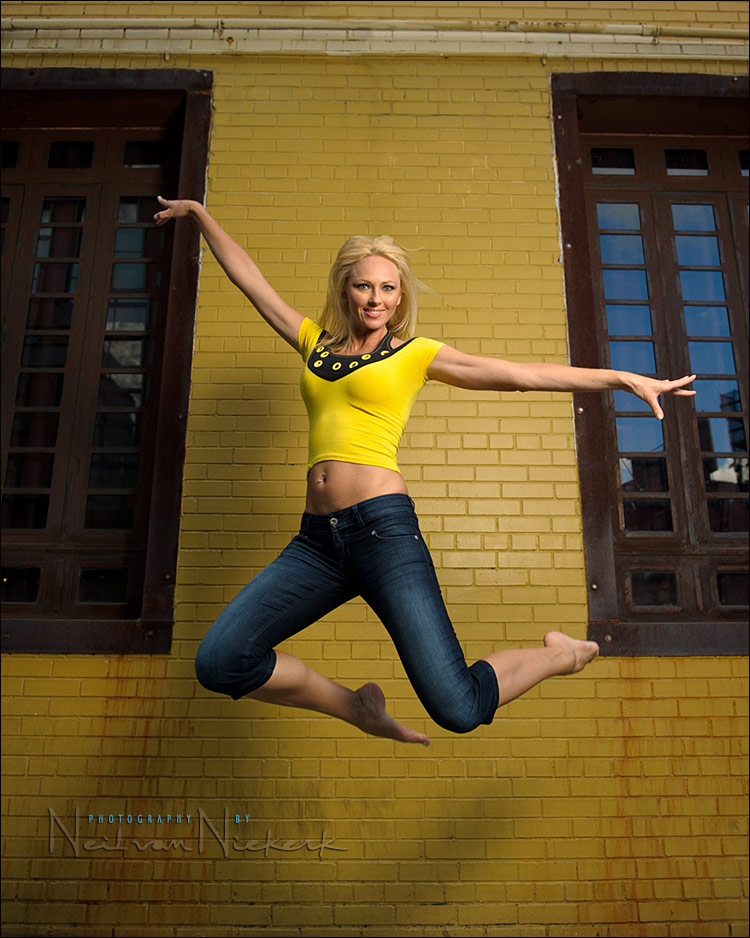 when you'd use high-speed flash sync / Auto FP
Going to High-Speed Flash sync, ie, over maximum flash sync speed, comes with a penalty. So here's a solid recipe for when it makes most sense to go to high-speed flash sync / Auto FP.
When you need
either
– shallow depth-of-field, or
– fast shutter speeds,
and
– you have the flash power to spare.
As mentioned in the tutorial on high-speed flash sync (HSS), there is a considerable loss of power in going into high-speed flash sync territory. So you wouldn't immediately use HSS in very bright light if you are trying to over-power the sun with flash. While the higher shutter speeds brings the ambient exposure down, it brings the effective flash power down faster than it affects the ambient light. So the sweet spot will always be at maximum flash sync speed. Therefore, using HSS shouldn't just be a default way of working flash.
With this image, the softbox was close enough to Aleona that we were able to get good flash exposure on her, even at a high shutter speed. However, we did remove the one baffle of the softbox.
{ 31 comments }