Video tutorial – High Speed Flash Sync (HSS)
High Speed Flash Sync is a topic we have covered several times over time here. With this tutorial though, I wanted to visually run through the settings and discuss the implications of the settings, and what we see on the back of our flash. There is a certain consistency here that will help us evade guesswork, and that will help bring a systematic approach to our flash photography. So here it is — a video tutorial on High Speed Flash Sync. As always, I welcome questions and further discussion in the comments.
Two of the previous articles where I tried to dispel some of the notions about HSS:
Mostly, I want to dispel the idea that we use High-Speed Flash Sync to overcome bright sunlight. You hear such general (misguided) advice that the faster shutter speed helps "kill" the ambient light … as if it doesn't affect the flash output.
The idea with this video is that you have your camera (with flash) in hand, and then run through the settings to see how your choice of shutter speed and aperture (and ISO) affect your flash output.
One of the assumptions with this video, is that you have a larger speedlight that shows you details such as the distance that your flash can reach. This is essential in understanding what is happening with your flash output as you change your settings.
---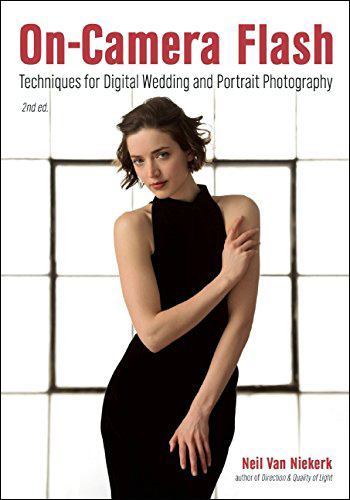 On-Camera Flash Photography – revised edition
This book is explains a cohesive and thorough approach to getting the best from your on-camera speedlight.
Particular care was taken to present it all with a logical flow that will help any photographer attain a better understanding of flash photography.
You can either purchase a copy via Amazon USA and Amazon UK, or can be ordered through Barnes & Nobles and other bookstores. The book is also available on the Apple iBook Store, as well as Amazon Kindle. Also check out the Amazon Kindle store.
Learn more about how the cover image was shot.
---

Summary
One of the key ideas in this tutorial, is to show how shutter speed becomes (approximately) a linear control of your flash exposure once you go into HSS territory. You do lose a fair amount of flash output, but the relationship between your flash exposure and choice of shutter speed is then linear.
In other words, as you change from 1/1000 @ f/4 to 1/2000 @ f/2.8 … your flash exposure should remain constant.  No need to adjust accordingly.
This is one of the fundamental differences between the flash's output during normal flash sync and HSS. And you can confirm all of this for yourself, camera in hand. That's the best way to learn.

Related articles