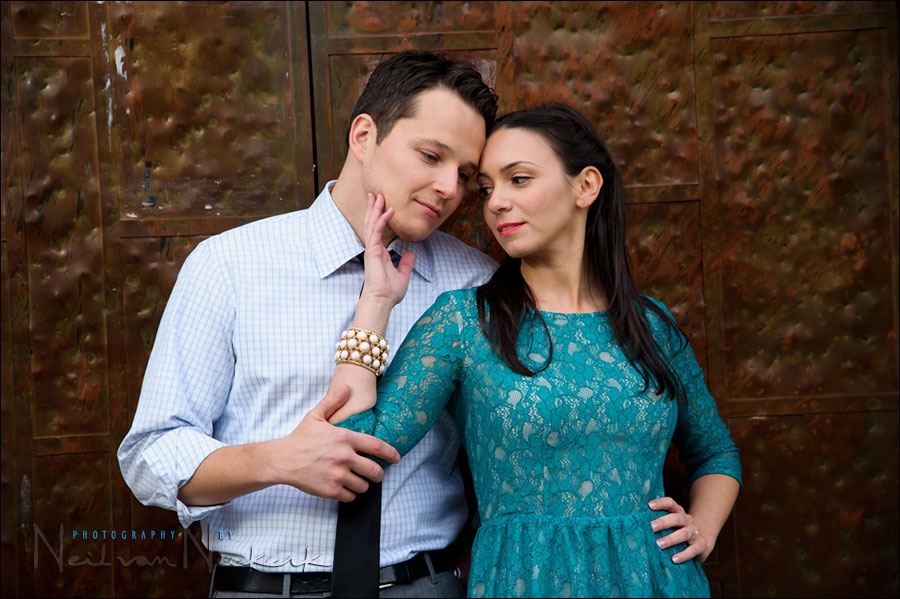 the flow of a photo session
Laura and Todd is a couple whose wedding I'm photographing next year. We met up last weekend in Manhattan for the engagement photo session. I really like doing these because it gives the photographer a chance to connect with the couple before the wedding, and get an idea of what kind of rhythm would be possible in photographing them.
In the recent article, turning day into night, I described the thought-process of a photo sequence. Starting with an idea, we worked up to a photo that looked impressive. So that entails a few test shots, including one to show the couple what we're trying to achieve. Then we finesse it.
That's the usual process when coming up with ideas – it's a succession of photos, changing things up a bit until we have a few images that look really good and show the couple at their best.
But sometimes, the idea doesn't work …
{ 5 comments }