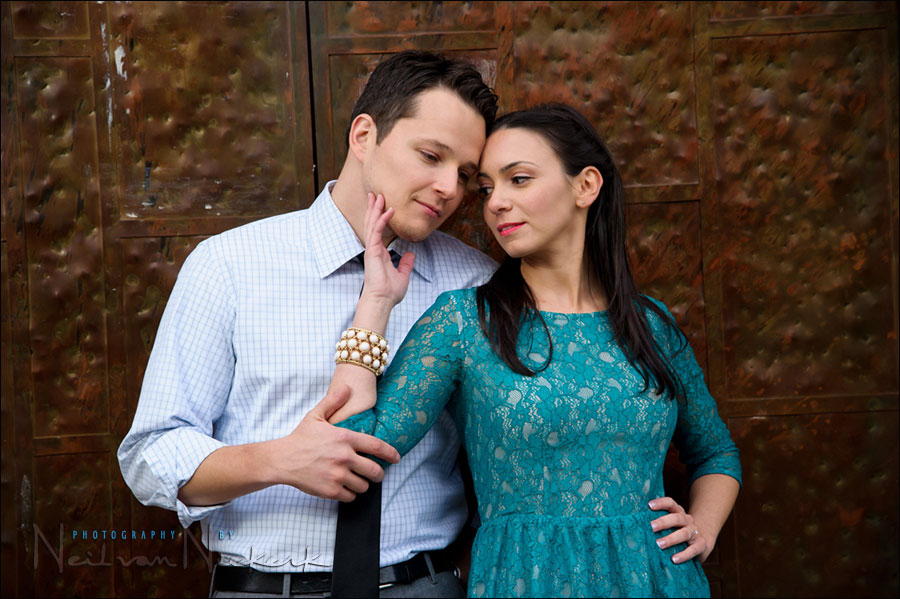 The flow of a photo session
In the recent article, turning day into night, I described the thought-process of a photo sequence. Starting with an idea, we worked up to a photo that looked impressive. So that entails a few test shots, including one to show the couple what we're trying to achieve. Then we finesse it.
That's the usual process when coming up with ideas – it's a succession of photos, changing things up a bit until we have a few images that look really good and show the couple at their best.
But sometimes, the idea doesn't work.
It takes time for a photographer to build up the experience, and especially the confidence in working with clients … as well as the confidence and experience in:
– working with available light,
– knowing when to use additional light, and how to use it,
– posing the couple,
– finding suitable locations,
– and just a whole bunch of things that have to come together for a photo session to be successful.
But just as important is recognizing immediately when an idea doesn't work, and then having the confidence in telling the couple "this isn't working, let's move on"  … while still not breaking the flow of the photo session and not damping their enthusiasm. This is something that took me a while to realize. I'd be so caught up in anxiety in making everything work, that I didn't realize it was okay to admit failure and *then* finding a better opportunity. Of course it takes gentle humor and enthusiasm to keep things rolling.
Here's an example during this specific photo session:
Laura and Todd is a that I met up with in Manhattan, prior to their wedding date, for the engagement photo session. I really like doing these because it gives the photographer a chance to connect with the couple before the wedding, and get an idea of what kind of rhythm would be possible in photographing them.
The idea that I was chasing here with this photograph:
Knowing that if I exposed correctly for my subjects here on the stairwell under the Manhattan highline, the background would be blown out to an extent. (I know that she is under-exposed in this test shot.) I was hoping that I could get the out-of-focus symmetrical pattern of the building behind them. With this test shot I realized I wouldn't be able to get the working distance to isolate them properly against the intended background. Two test shots with Laura more or less in position, and I could see this idea wouldn't work the way I intended.
There was a sense of freedom for me as a growing photographer when I realized that I could actually easily let go of ideas that wouldn't work, and then continue with ideas where the photos would look great enough to really impress my clients and their friends and family. While ultimately the idea behind the photo session is to give the couple images they'd love, sometimes there will be dead-end ideas. Not every idea *has* to work. It is okay to fail and move on. It just takes confidence in yourself.
Knowing when not to get stuck, but move on to find better images, is an important step in keeping the rhythm and flow of a photo session.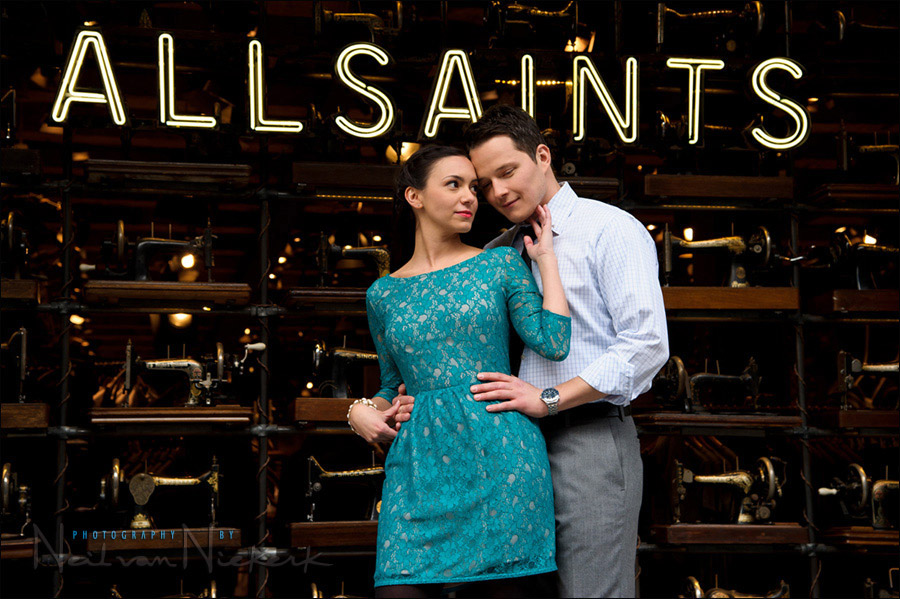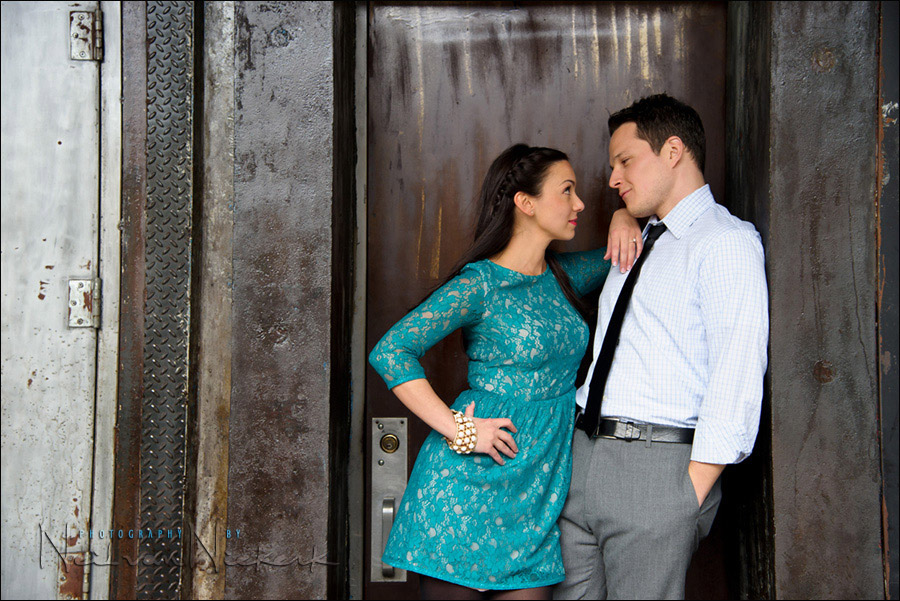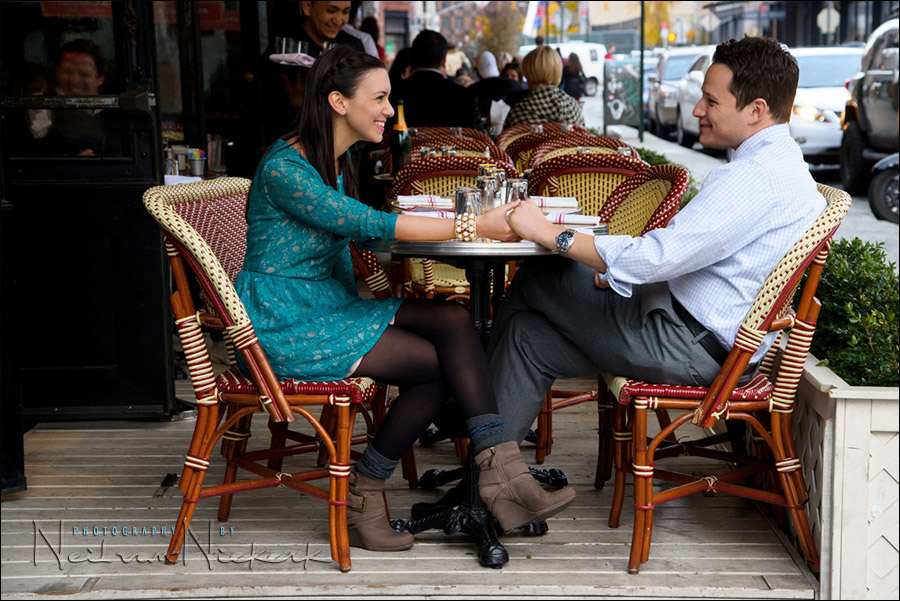 Related articles