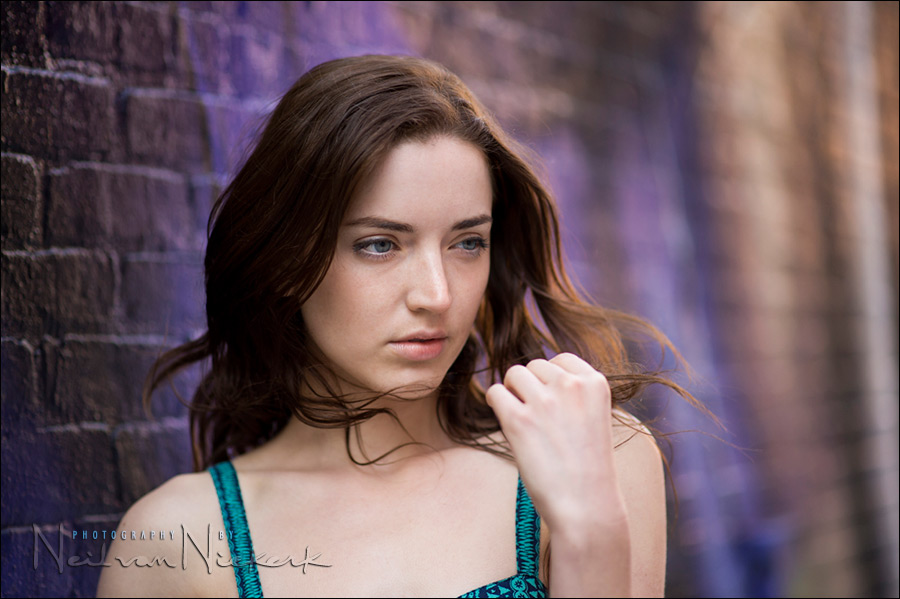 review: Nikon AF-S 85mm f/1.8G lens
At the same time that I photographed Anelisa for the review of the Nikon 28mm f/1.8 AF-S lens, I had the brand-new Nikon AF-S 85mm f/1.8G lens (vendor) on my other camera body. For every place that I photographed Anelisa with the 28mm f/1.8 lens, I also shot similar images with the 85mm f/1.8 lens. In a way, these two lenses complement each other, if you like working with a dual prime lens setup. A nice wide-angle view with the one lens, while the 85mm is a sweet portrait lens.
Wanting to show off the shallow depth-of-field, I shot at f/1.8 or f/2.0 throughout this photo session.
I have to remark that in terms of the bokeh alone, this new f/1.8G lens is a superb upgrade to the previous f/1.8D version. The D series lens had harsh bokeh. The G series lens has smoother bokeh. In fact, doing various test shots in my garden the next day, I couldn't distinguish between the bokeh of the Nikon AF-S Nikon 85mm f/1.4G (vendor) and the new f/1.8G lens. Couple that with autofocus that is faster than the f/1.8D and that this new lens is very sharp wide open, the Nikon AF-S 85mm f/1.8G lens  (vendor) is an excellent choice for the more budget-minded photographer.
{ 40 comments }