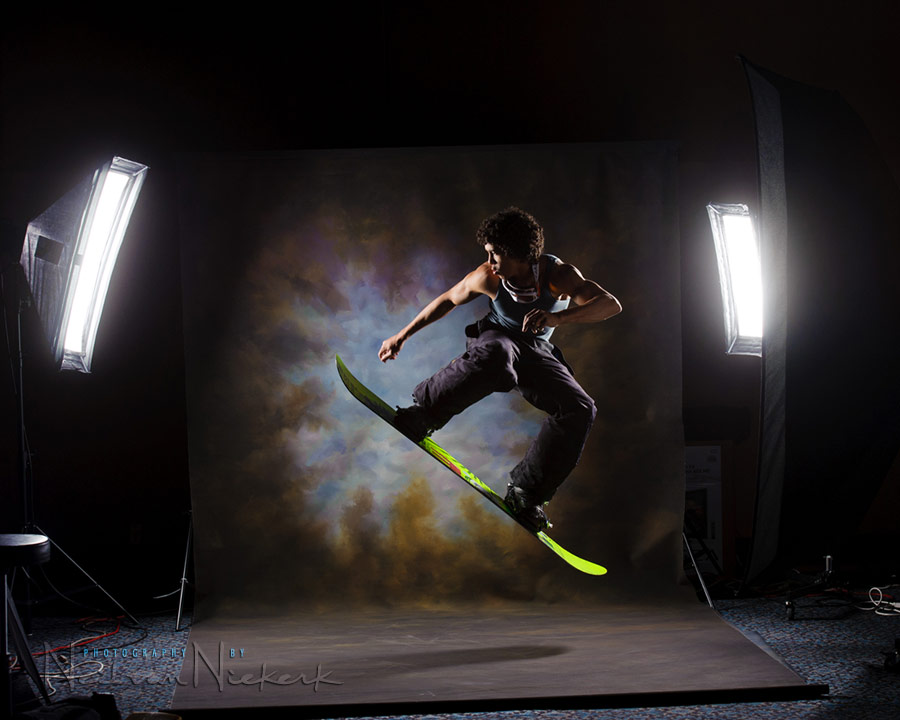 After Dark photography education
This photograph was taken at one of the stations at the After Dark workshops. Two strip lights on either side, freezing this acrobatic performer doing jumps on his board. Pretty wild, I think.
"Pretty wild" would also sum up the general experience of attending the After Dark workshops.  This is where After Dark differs from other workshops and conventions, in my opinion.  Just a simple description of the workshop as being 3 days of a series of seminars and demonstrations, doesn't quite encompass it …
Unfortunately, the last After Dark event took place in 2014. I'm going to take a (probably accurate) guess here that repeatedly running an event of this magnitude across the USA, would take its toll on the organizers.
After Dark was a hands on, creative learning environment. At each event (which took place twice a year), there were 10 booths where lighting techniques were demonstrated; and 10 pods with presenters discussing anything from business to Photoshop processing … all running simultaneously for the greater part of the 3 days. Sounds chaotic? In a way it was. In a good way. Structured chaos. And I mean that in the best possible way.
Photographers that attended, could pick which presentations they want to attend, and either linger there … or float around to another presentation. It's that laid-back. So you could've intensively attended a few presentations; or sit in on any event, and listen a while, and move on. This would suit some better, being able to soak up a lot of different things. After Dark was about the practical experience as well, so you do get to shoot at the areas where there were lighting setups. At times there might be available space without an instructor, and you can try your own thing. Perfect. We all learn in different ways.
It was fun. It was educational … and you got to socialize.  All the best aspects of a photography workshop in a friendly nurturing environment. And surprisingly affordable. Oh, and it is called 'After Dark', since most of the activity takes place in the evening, until late late late. In fact, the seminars only started at 1:30pm. My kinda people.
I was fortunate to be a presenter at six of these events, and learned so much in turn. I used some of the photographs that I took there, to illustrate some tutorials and articles on the Tangents blog. Click on the banner to see the list.
---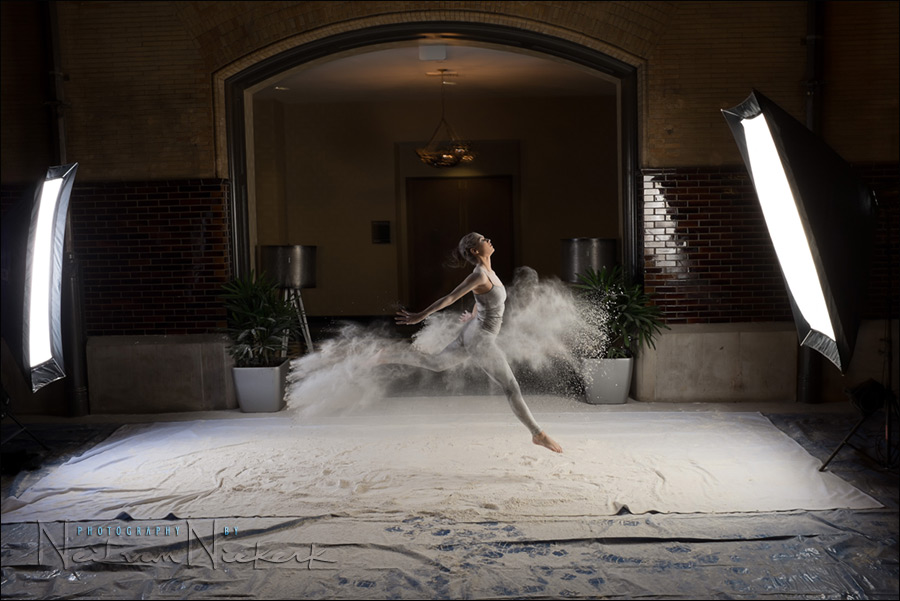 At the St Louis, April 2014 event,Travis Gadsby had this setup – two massive soft boxes and a dancer who'd twirl around, so that the powder she flung, would create patterns around her.
I had my walk-about camera with me –  Fuji X100s (affiliate). I didn't have the wireless trigger, so I couldn't set the flashes off. But I set my camera to motor-drive, and 6 frames per second. Shooting at 1/4 second, and f/11 @ 200 ISO, I was able to intermittently catch some of the frames where the flashes would go off, to show this behind-the-scenes set up.
---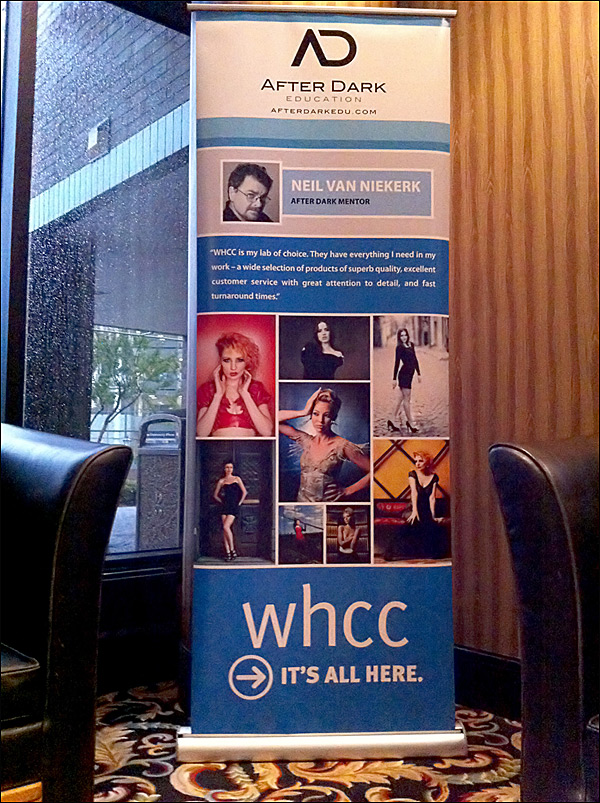 Of all the multi-day photography seminar / workshop events, I would honestly say that After Dark is the best that I have experienced.