Best photography purchases of 2020
What a strange, strange year this has been. Hopefully things will turn around next year with the development of vaccines. Life will return to some semblance of normalcy soon. This year was most certainly different because all of us have had to cut corners and budget real tightly. With  "stay at home" orders, and events & weddings being shut down, most photographers were hit pretty hard. That of course is context to this regular year-end reflection as we discuss what photo gear bought in 2020 to augment our photography hobby or career. So that most certainly will add an interesting twist to this year's edition of best photography purchases.
My wildest decision came towards the end of the year – to move into a larger, better studio space. As I mentioned in that linked article where I announced it: I'm looking forward to what this next adventure might hold for me. It was both exciting and scary, especially in "these trying times", signing the lease on a new, larger (more expensive) studio space. I have been weighing the pros and cons of this decision for a few months now, and it (mostly) makes sense. Still, I am both elated and scared.
We would all love to hear what you have been up to, and what astute and interesting choices you've made this year.
Let's hear from you:
Stacey Nolan with comment #7 was picked via a random number generator. Stacey has opted for the tutoring session. Thank you everyone who participated.
To make it interesting, there is a really nice book prize at stake, to be given to to a winning comment picked via random number generator. The winner will be announced on January 1st. Fancy that!
As an alternate prize, I am offering an hour-long online tutoring session session via Zoom or Skype. Should you win, you are also welcome to gift the session (or book) to a photographer friend instead.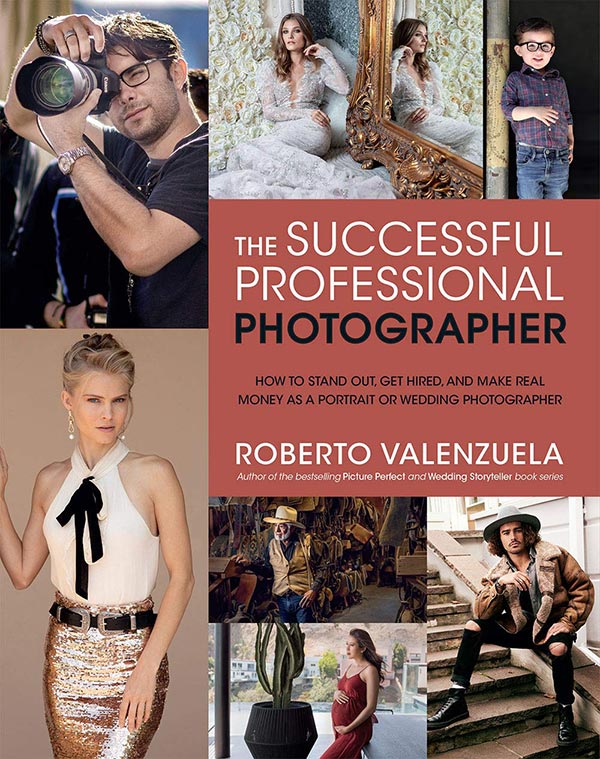 The Successful Professional Photographer
The Successful Professional Photographer, by Roberto Valenzuela, is subtitled "How to Stand Out, Get Hired, and Make Real Money as a Portrait or Wedding Photographer."
All of these topics are of concern to us as professional photographers. How to make it work. This richly informative book offers clear advice, and I would highly recommend it.
If you are interested in the premise of this book, you can order it through Amazon USA or Amazon UK.
---
---
---
My best photography purchases for 2020
Live-streaming gear
Along with pretty much the rest of the world this year,  there was a sudden shift to acquire live-streaming gear. So instead of the usual camera and lens purchases, many of us bought gadgetry that would allow us to do live-streaming. This is going to be a permanent shift in the photography field. That much I believe is true.
Specifically to deliver a workshop series for Unique Photo on the topic of Flash Photography, I bought various accessories and cables, piece by piece, to build up a system where I could steam from 3 cameras. To make it work, I had to source two Elgato CamLink 4 adapters (B&H / Amazon) … but since everyone and their auntie was suddenly into Livestreaming, I had to go to eBay where I bought two of them at 3x the regular price. Grrrr. But I needed them. I hate price gougers though. Right now, the better option would be something like the ATEM Mini Pro ISO livestream switcher (B&H / Amazon).
To make live-streaming from my studio more viable, I bought a new maxed-out MacBook Pro 16″ to replace an under-powered MacBook Air.
I still have to figure out whether Livestreaming services are something I want to offer on a professional level, or whether it would be worth the investment, time and risk.
---
Consolidating my gradual shift to shooting more with the Sony system, I bought the 
Sony FE 90mm f/2.8 macro G OSS lens
  (
B&H
 / 
Amazon
), specifically for product photography. I immediately loved this lens for its optical quality – it is sharp.
Shooting macro with a mirrorless camera is just much easier compared to with a DSLR — you have the flip-out screen on the back for angles which would normally break your back, stooping lower to get a look through the viewfinder. Yes, I know modern DSLRs have Live Preview output, but not with the focusing capabilities of comparable mirrorless cameras. It is just easier.
Do you want to hear a sad story about that macro lens though? I totaled it in the studio. I didn't properly fasten the Arca-Swiss tripod clamp, and the camera fell off the tripod. The lens snapped in half. Want to see a grown man cry?
Insurance did cover all of it, except the $500 deductible, but the entire experience was a huge dent in my confidence for a while. Especially in the middle of this year when income is slow – that deductible hurt.
So yes, in effect I bought that lens twice. Ouch!
---
I have a love / hate relationship with the 50mm focal length. I feel like it is either not wide enough (and a 35mm lens would suit you better — or it isn't tight enough (and an 85mm lens would suit you better.) But there is this gap in my lens line-up — a fast wide-aperture 50mm lens.
I tried and then bought the Sony Planar FE 50mm f/1.4 ZA  (B&H / Amazon) – this lens also falls in the crazy-sharp category. When you hold it in your hand, you get a sense of the manufacturing quality of this lens – it just feels solid. The aperture clicks are smooth (or can be de-clicked like most of the upper-end Sony lenses.) And it is sharp. Have I mentioned that? With that I have started to force myself to use this focal length more at weddings and events.
---
Profoto Spot Small
The Profoto Spot Small is a light modifiers I have been hunting for a long while, and it eventually came my way. I had put up eBay notifications if this item ever hit eBay — and then I chased the sale price until I got it. Doing that turned out to be quite expensive, but that's an indication of the demand for this device.
You can focus the light, and get a really tight beam of light on your subject. You can also add a gobo to control the spill of light even more.
My motivation in getting this device, is that it would allow me a unique look for headshots and portraits that aren't easily attained otherwise.
Like any other hard light source, you have to be very specific in how you position your subject in relation to the light.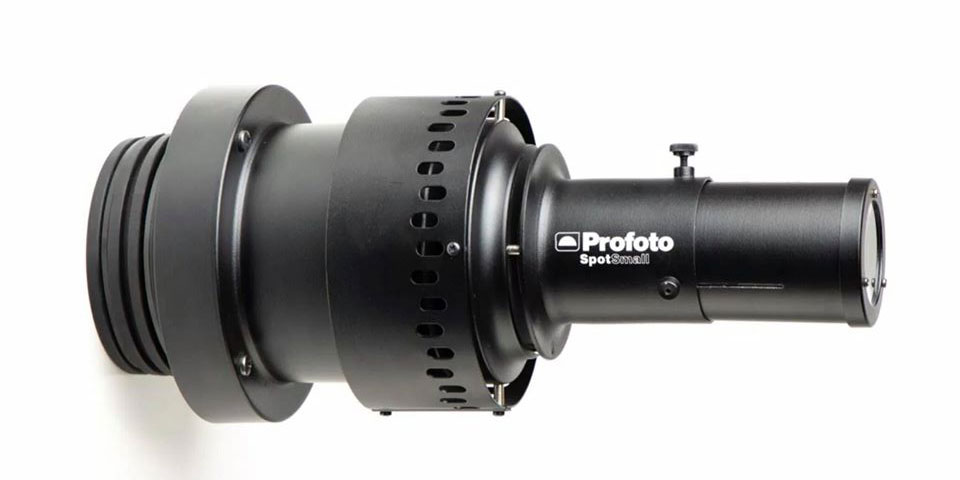 Here are a few examples of images that I created in the studio with the Profoto Spot Small: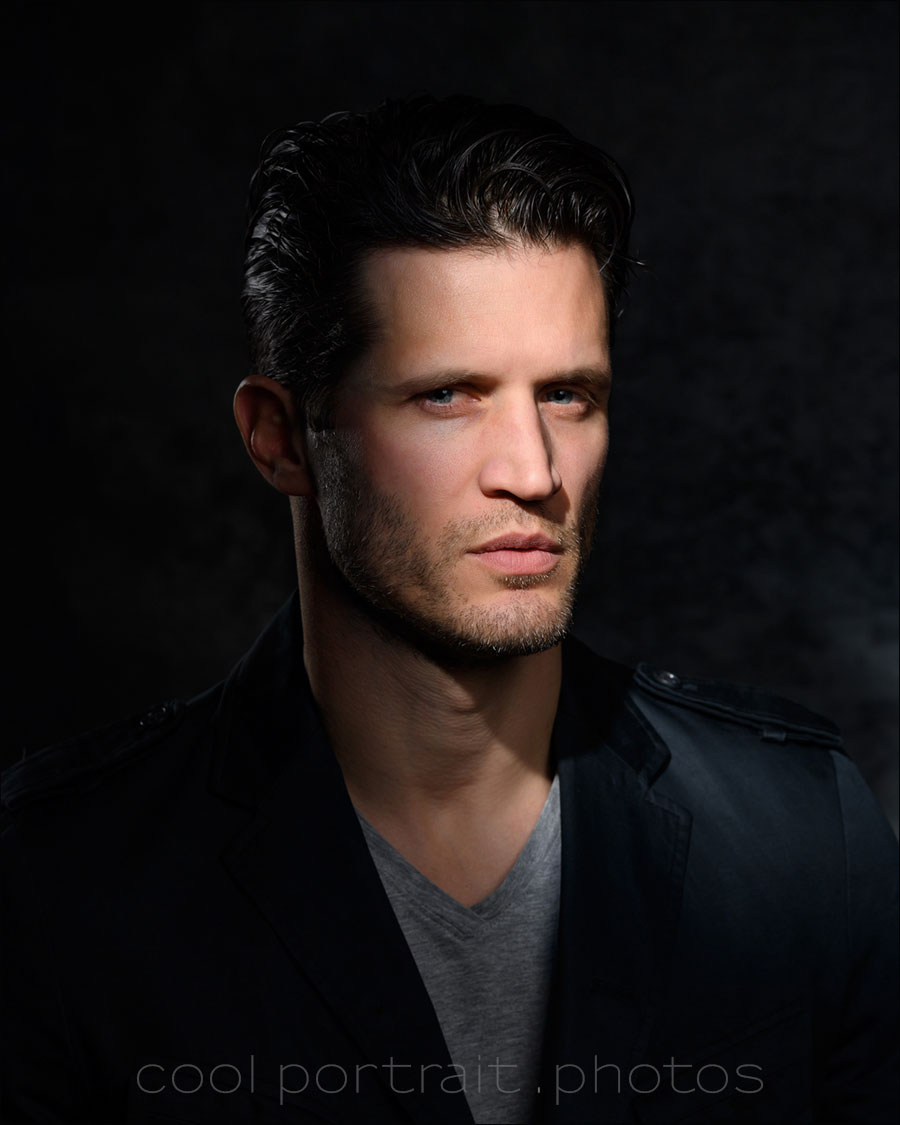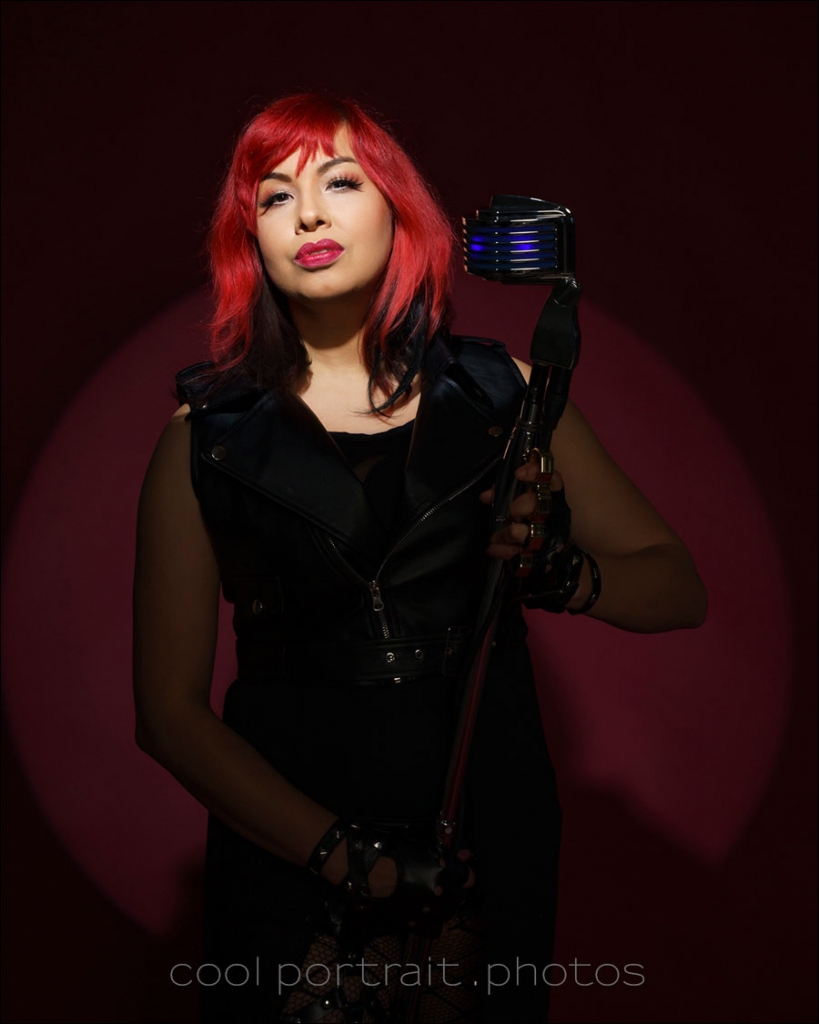 ---
Olight Flashlight & Harold Ross light modifiers
A field photography that has fascinated me for a while now, is light painting, especially when it comes to still life & product photography. By painting your subject with light, sweeping a (continuous) light source over it, you can get an ethereal result – or at least a different result compared to using studio lighting.
With light painting you can accentuate certain parts of your subject, and you can leave certain parts in shadow, creating mystery.
What better time to play with this than during a stay-at-home order where you can't really go out. Time to hone the photography craft.
One of the photographers who excels at this, and have several tutorials up, is Harold Ross:
I bought some of his modifiers that help control the light from a small flashlight. In the end, I didn't get to play with this as much as I had intended, but I am still intent on exploring this avenue.
The saxophone is my much neglected tenor sax, that I painted with light as a test. This final image used 12 exposures, layered and blended and messed with until I was somewhat satisfied with it. I'm not really a fan of time spent in Photoshop, but it was satisfying to reveal the subtleties with different masked layers, using the Erase Tool.
This particular Olight flashlight has been discontinued, but I sourced one via eBay, since it perfectly fits these light modifiers.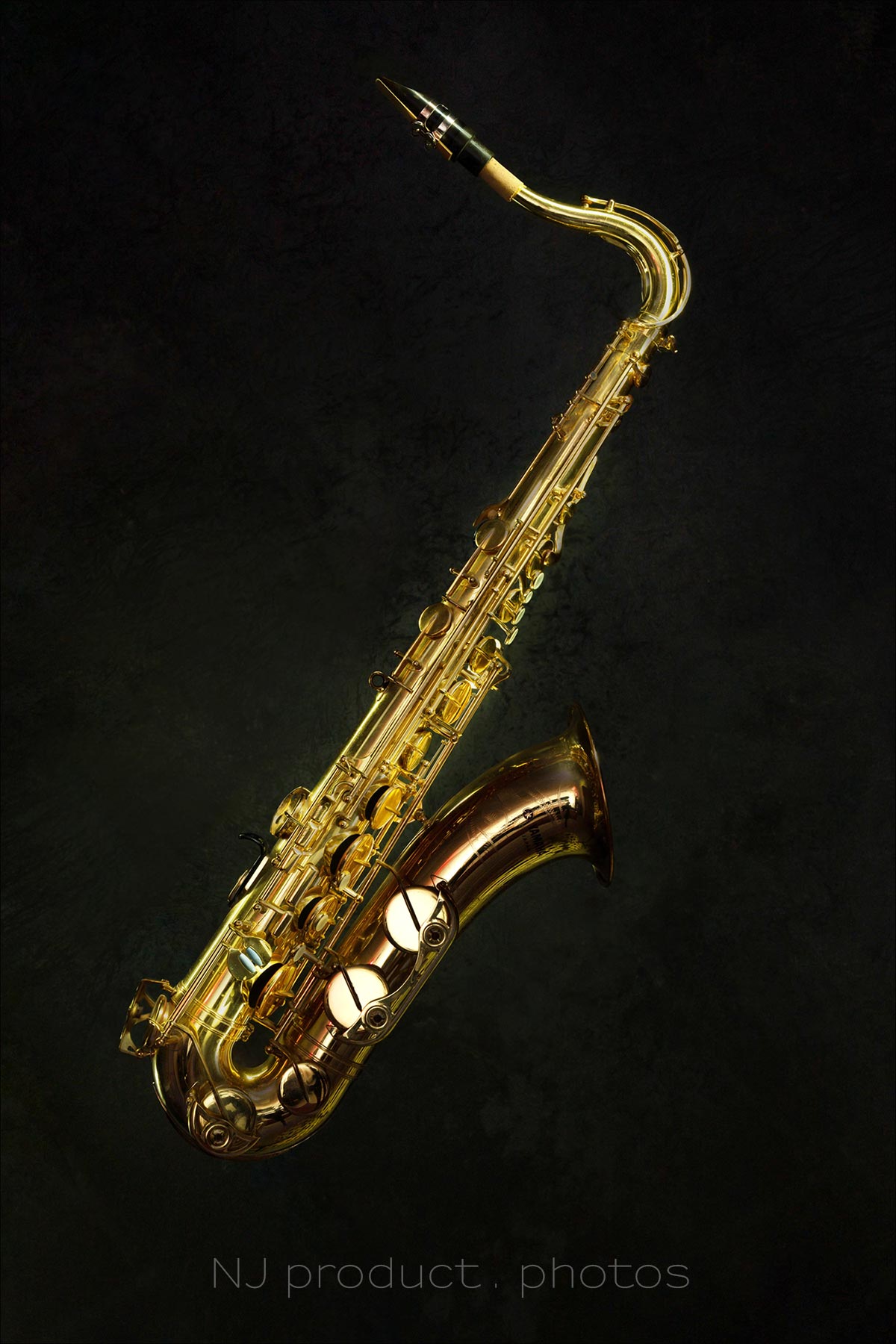 ---
Other purchases I am very happy with
Sony Tough SD cards  (B&H / Amazon)
After having an SD card starting to disintegrate, I decided it was time to get every one of my main cameras loaded with these bad boys. They are physically tougher and much less likely to break from being handled. Of course I shoot RAW+RAW with dual-card cameras, but still paranoid about data loss.
Sigma MC-11  (B&H / Amazon)
I haven't had any consistent luck adapting my G-series Nikon lenses to Sony. And I sometimes need specific optics like tilt-shift lenses. The simplest option here was to get the Sigma MC-11 adapter, and use Canon lenses. Somehow this works seamlessly while the other adapters for Nikon struggle.
CamRanger 2
It is essential to shoot tethered to a computer or mobile device like an iPad when you do headshots. I'm still using Nikon Camera Control 2 software when doing headshot photography, using either the Nikon D5 or D810. It works beautifully. But I frequently now shoot with Sony as well in the studio, and I needed a setup that worked with the Sony.
Portrait Pro skin retouching software 
This software is just phenomenal in how easy it is to do certain retouching sequences on portraits.
---
Your turn!
That's it for me. Now it's your turn. Add yours to the list of Best / Worst Photo related purchases, by posting in the comments section.
What photo gear did you acquire which you believe will make a difference to your photography and your business in the upcoming years? Post your replies in the comments.
Related articles