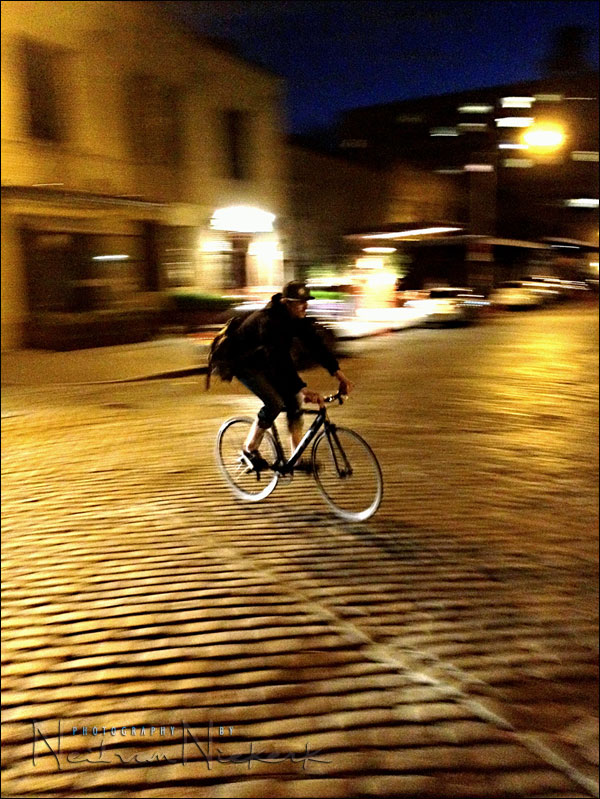 The best walkabout camera – the iPhone
My love for the iPhone knows little bounds. Not only do I have my office in my hand, but I also have a device with which I can contact anyone in the world via phone; email; text messages. (I am extremely contact-able!) I can surf the web; I can take photos; record 1080p HD video clips; record voice recordings and send them to anyone. I have a built-in GPS. I can check train and flight schedules from this device. I can listen to music. I have a staggering number of ways I can interface with the world around me.
As a friend of mine commented to me, not only does it do all of that, but what blows her mind is that it even has a flash-light built in. Staggering!
Best of all for me, as someone with an unquenchable love for photography – I have a camera with me at all times. Right now, the iPhone 4s sports a whopping 8 Megapixels. Sure, the megapixel count isn't everything. The quality and size of the sensor matters greatly. That said, if the light is good, the quality from the iPhone is quite impressive. In low light – well, you still have a capable little camera with which you can pull out surprising images.
The photo above was of a cyclist swishing past me in the evening in Manhattan. Panning with the cyclist, I have him sharp enough so that you get some detail … and the background is pleasantly blurred with my movement. As much as there is noticeable digital noise in the image, I feel it really captures a moment there. And all I had to do was whip the phone out of my pocket. A camera as usable and accessible as this, truly democratizes photography.
Now you may well ask – why this article? It is my way to announce the winner of the previous contest we had here on the Tangents blog – what photo gear had a fundamental impact on your photography?
The winner of the contest eloquently described the impact the iPhone had on his appreciation of photography. (Comment 121 in that thread.) Check it out.