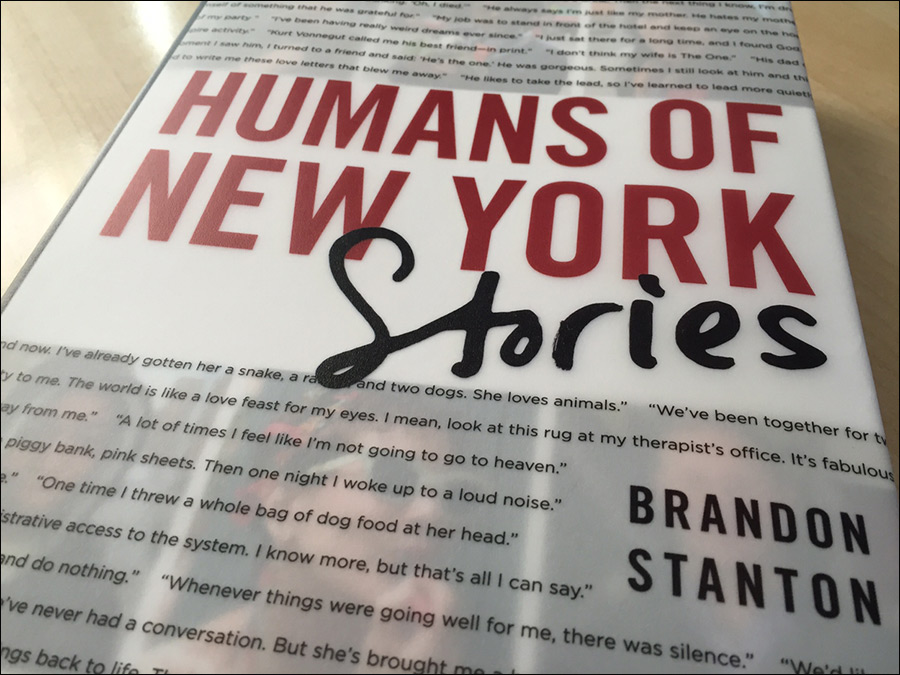 Humans of New York (HONY), is inarguably *the* best thing on Facebook. A bold statement, but the millions of fans of Brandon Stanton's labor of love, will agree. Brandon roams countless miles, photographing people on the streets of New York, and recording their stories. In the past two years, he has also visited various countries in the Middle East and in Central Africa.
Photos and personal stories that connect us all. Photos and stories and anecdotes that are engrossing and moving and endearing. These touch us all.  For example – no parent can be so cold to not be affected by a man in Iran (for example), who tells us with great concern how he is worried for his daughters' future.
Every story and every anecdote, and every glimpse into other people's lives, are illuminating and humbling. If you haven't come across HONY yet, give yourself a treat with this window into the world and its people.
Brandon's previous book, his first, gave us the photos. The portraits. A book that I whole-heartedly recommended in
my review
. However, the one crucial element that was missing for the most part, were these personal stories. With this follow up book – 
Humans of New York – Stories
 – Brandon rightfully shifted the focus to that which speaks to us all – the personal stories of victories and struggles and disappointments.
In the way that people reveal themselves through these portraits and their observations and personal anecdotes, really lift this book up to a something quite unique – a book that speaks to us all. Highly recommended – especially at only $18 for the hardcover.  
Other photography books