One of the most visited pages on this website is the instructional post on how to repair the foot of the Canon 580EX speedlite.  Since the foot of the original 580EX is made from plastic, it is easy to break … but also easy to repair.
I broke the foot off my 580EX II some time back, by lowering my camera too fast to the ground by the strap.  The camera and lens tilted over, and the flash smacked the ground a touch harder than the gentle soft landing I anticipated.  Because the foot of the 580EX II is now made of metal, there is nothing to give, except the body of the speedlight.  And this is what happened: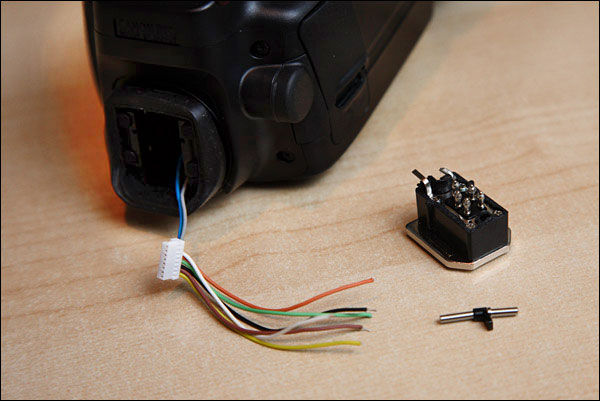 That's right.  The entire foot snapped off the body of the flashgun.  And that isn't just a quick home repair.  It meant sending the speedlight off to Canon for repairs.  Much more expensive than the same type of problem with the original 580EX.
Funny how the metal foot of the 580EX II seemed like an improvement over the plastic foot of the 580EX .. and somehow it ended up not being an improvement in real terms.
So, sorry, I don't have good news for you if you break your Canon 580EX II in the same manner.  You will have to send the speedlight in for repairs.  Such is the price for improvement.  :-/