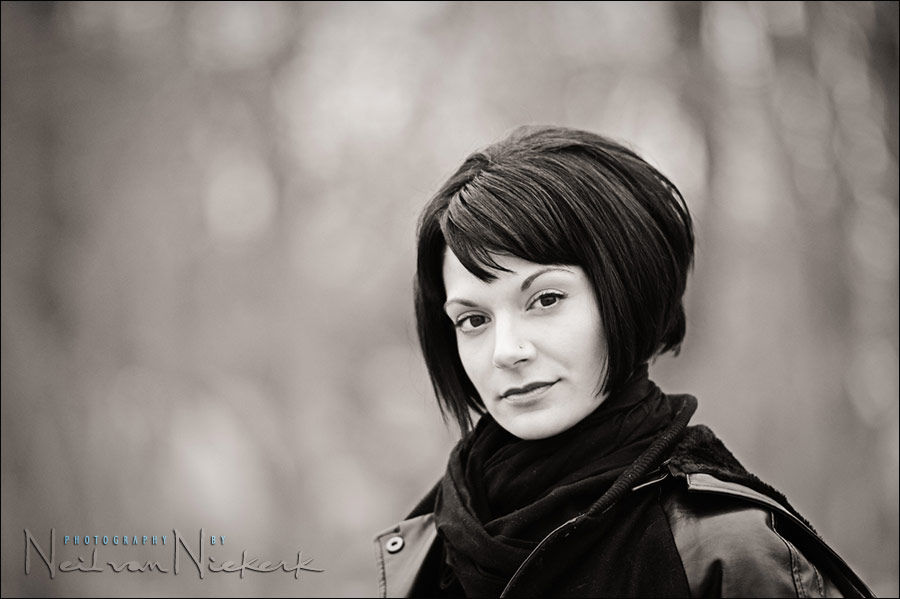 Depth-of-field and aperture change
A valid question on how much the change in aperture affects depth-of-field, is whether an 70-200mm f/4 zoom would give you the same kind of look that an f/2.8 zoom would.
For me, a fast f/2.8 aperture is essential on a zoom lens, especially the telephoto zooms. For the same scenario, it gives me a higher shutter speed than the f/4 zoom. Or I can use a lower ISO. More importantly, since I often bounce flash in large areas, the f/2.8 aperture gives me more chance of successfully bouncing my flash than an f/4 aperture would.
But what does the change in depth-of-field look like?
Keeping in mind that the how much the background appears to be blurred, depends on a few things:
The chosen aperture. The wider the aperture, the shallower the depth-of-field will be, giving a more blurry the background. (This is the main factor that affects how much the background will be blurred.)
how far your subject is from the background,
Your chosen focal length.
The bokeh of the lens will also affect whether the background appears more blurred, or less. (Note that bokeh and shallow depth-of-field are not the same thing.)
Visually, the change in depth-of-field is incremental as you change the aperture. You can see this in the slideshow further down.
If you had to look at a photograph showing amazingly thin depth-of-field, you wouldn't be able to tell just from the photograph alone, whether f/2 was used or f/2.8 … but a side-by-side comparison will reveal the answer. An individual image in itself won't. However, it will be obvious when an image was shot at f /8 or f/11 (on a 200mm lens for example), compared to either f/2 or /f2.8 … we should be able to recognize that a shallow depth-of-field was not used on the f8 or f11 image.
An example of depth-of-field changing with aperture
There are many examples of how depth-of-field changes with aperture. But I thought it might be interesting to see this with an overlay of images, just how much the depth-of-field appears to change.
Jessica and I braved the cold on this day to do a simple sequence of images with the zoom set to 200mm, and used at a variety of apertures. I used a tripod to keep the framing exact, and Jessica tried to keep as still as possible. The background is a clump of trees about 20 meters behind us.
[SlideDeck2 id=32686 ress=1]
Ideally, there should be a bunch of these comparative sequences done at different focal lengths and different distances between subject and background.
But just this one example should clearly show how the depth-of-field changes … and that while the change between (for example), f/2.8 and f/4 is distinct, it might not be enough reason to warrant the purchase of a more expensive lens. But that is up to personal choice and budget.
The lens used in this example is the Nikon 70-200mm f2.8 VR II (affiliate).
Related articles