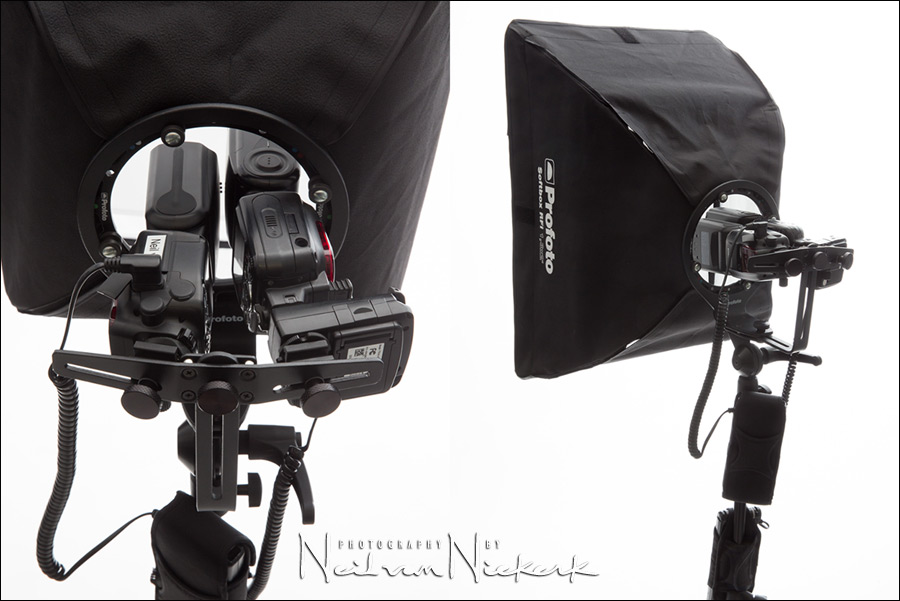 update: New gear for flash photography workshops
The material covered, and the gear used in the flash photography workshops, are constantly being fine-tuned and adapted with each workshop. With the first workshops (around 2006) centered around bounce flash photography. Over time the workshops expanded from that fairly simple premise, into what is a more comprehensive on-location lighting course.
The past two years there has been a surge in the various brands and types of flash. For example, Canon used to be just the 580 speedlights and wireless system. There's now the 600EX speedlights with built-in radio transmitters as well. Phottix and Yongnou have become strong contenders in the field of flash photography with their speedlights and wireless systems.
When the workshops were presented across the country and in New York, there was a restriction – I had to travel light, and had to pare down on the gear I could bring. This meant that for the off-camera flash portion of the workshop, I could most easily help the Nikon and Canon shooters, and use their respective wireless control via RadioPoppers.
Now that the workshops are presented at my studio in New Jersey, and with a smaller class, I could make the big step and see if I could accommodate everyone at every workshop, regardless of system. With two models, it does mean doubling up on speedlights and systems. So I had a look around for soft boxes that would allow two speedlights … and still allow access to the speedlight controls from outside.
The Profoto RFi Speedring for dual speedlights (affiliate), looked like the best candidate – rugged (which means it is heavy), and it easily allows two speedlights. The two speedlights could be of different size and use different radio systems. I purchased two of these Profoto RFi Speedrings for dual speedlights (affiliate), and two of these medium-sized Profoto 1.3′ x 2′ softbox (affiliate). This means that with the flash photography workshops, we can accommodate up to 4 different flash systems simultaneously!
We can now more easily help photographers who prefer hardcore strobist manual-only flash, or Phottix or Yongnuo, or either of the two Canon options or Nikon, or Sony, or Pentax. Alternately, we can double up, or have a Nikon and Canon speedlight in each of the two soft boxes. More flexibility.
So if you've been considering attending a workshop, but don't use Nikon or Canon speedlights, we can now easily help you with whatever challenges you have with off-camera flash photography.