Consider carefully before paying for Facebook likes
If you have paid for FB likes for your page, then you have to, absolutely have to watch this video clip. Watch it to the end and let it sink in. Yes, we've all been had.
If you have a Facebook page for your business, then you may have been tempted to pay for Facebook likes. There is then the immediate obstacle in that Facebook wants you to pay again to get to that exact same audience that you paid to accumulate. This has been a topic that has been hotly discussed on various forums. It even got a mention on the Tangents blog a year ago – Facebook's diminishing value for page owners. There are regular articles that hit the news about this and similar topics, for example: Warning: If You Have A Facebook Fan Page, Read This
Of course, Facebook tries to spin what they are doing – trying to sweet-talk this as them giving you what you really want – e.g., an article on Mashable: FB news feed – high quality content. I don't fall for this line of explanation, because the reason I follow certain pages on Facebook such as a favorite band, is that I want to hear more about them. But now FB is squeezing them to pay for their audience to see their posts. It's an disingenuous game that everyone is wise to.

All of this ties in with a few other things that I often mention:
If you are a photographer chasing FB likes from other photographers, then you are going down a dead-end street in terms of marketing and promotion.
FB likes aren't $$ in the pocket, or food on the table. Again, if you can't translate FB likes into real business, then garnering FB likes without a specific plan, is a dead-end pursuit.
Don't be envious of other photographers with a massive number of FB likes – they are most likely artificially inflated with worthless likes.
In my opinion, if you run a small local business, as most photographers do, then you'd do well to change your FB page to only be visible to the country you are in. You aren't Coke or Ikea. You are local.
For example, I set my FB page for renting my photography studio, to be only visible to people in the USA. As much as I love people across the planet, a FB like on that page from someone in the UK or Brazil has no meaning.
You can set your FB page to only be visible to certain countries, or you can block certain countries.
You can change the visibility of your FB page like this:
Edit Page >> Edit Settings >> Country Restrictions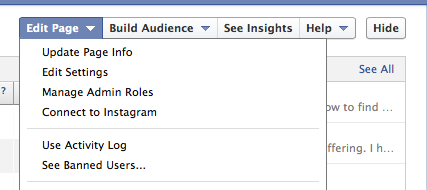 Ultimately though, you need to be very thoughtful about how you promote your Facebook page if you do it via Facebook itself. Don't get conned. But right now, I am so cynical of all this, that I feel if you pay Facebook at all, you have actually just been conned. Facebook is allowing their system, and us, to be exploited and manipulated for Facebook's financial gain.