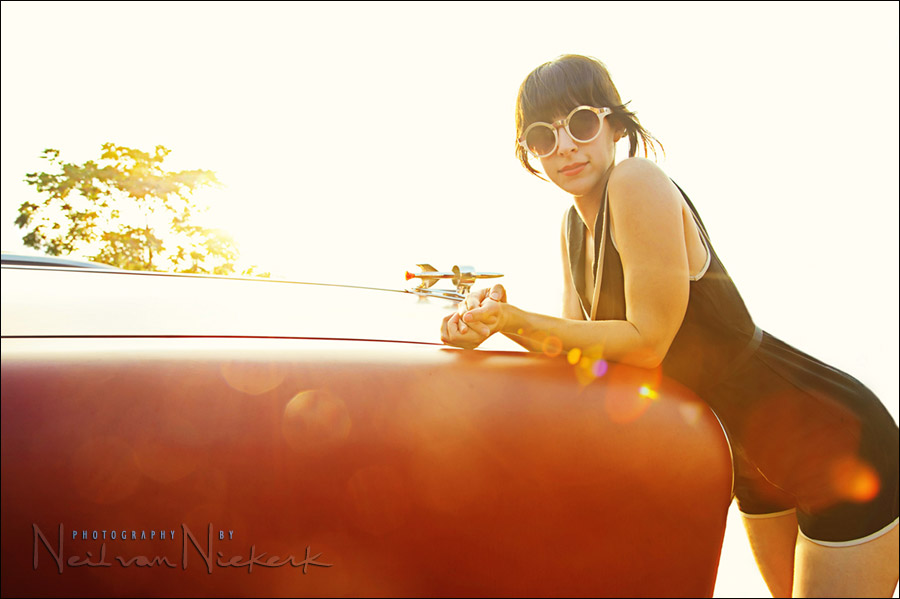 post-processing an image – that summery feeling
A hot rod show & hot girls dressed in 50's retro outfits .. it all just has to look good! Well, not necessarily. Sometimes the way you feel something should look, just isn't quite there in the actual setting. At a hot rod show today in Brooklyn, though there were the usual awesome cars (and girls), but the show was held under an expressway. Just not quite the right setting to easily get images with sparkle. But parked around the area were some vintage cars, so along with Jill (one of the models), I used some of these cars for a few images.
But even here the images I got just didn't quite looked like I envisaged. I wanted a lazy, but sexy and summery feel to the photos. Less about the car itself, than the mood. So the photographs needed some sweetening in Photoshop …
For me, the background is of huge importance when I take an image. Clutter and distracting elements need to be removed. Usually this is easy enough by shifting your position, or changing your perspective or focal length, or by hiding stuff behind your subject. With some of the photographs of models on this site, you'd be surprised how many of them were snapped just as someone walked behind the model … an effective way of hiding random passersby.
I couldn't get low enough here to completely eliminate the street scene behind Jill …
In Photoshop I cloned out the distracting stuff in the background, to give it a white seamless backdrop effect. And no, I don't find the flare distracting. In this instance, the lens flare is an integral part of the image and the sun-drenched look I was after.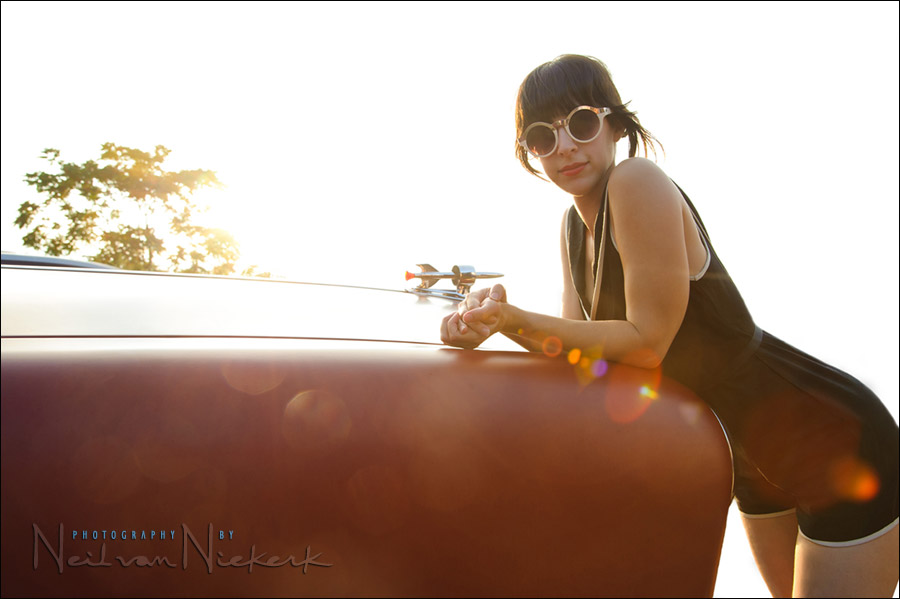 So this is a good start. But it needed more. My photography in general is fairly "straight". I don't use much Photoshop effects. However, Photoshop actions are an easy way to chase a certain look. We don't need to re-invent the wheel every time and prove our Photoshop skillz – especially not when we're just after a quick edit. Then Photoshop action sets are a handy thing to have.
Then, using a Photoshop action to make it warmer and give it all a Summer-y look: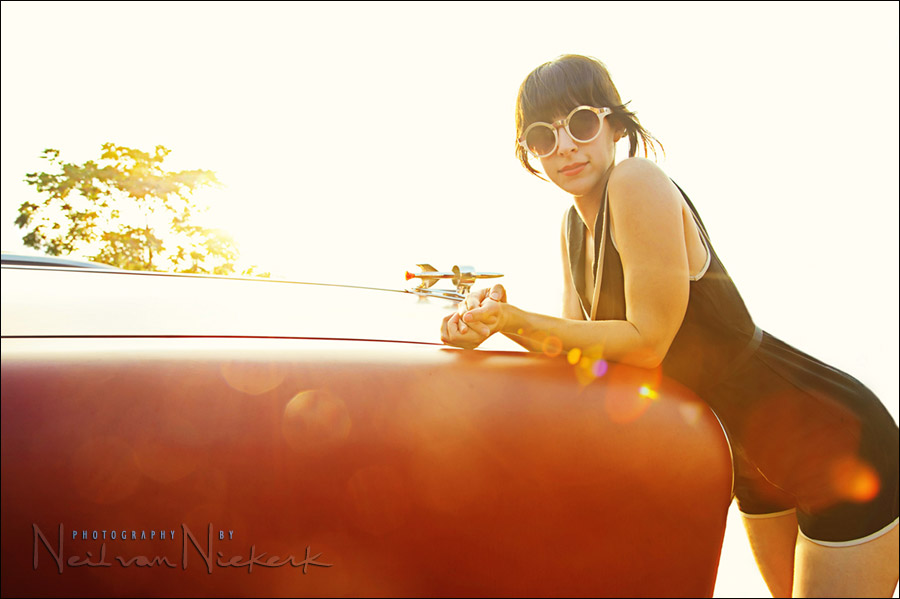 image details:
1/200 @ f8 @ 400 ISO  … no additional lighting or flash
Nikon D3;  Nikon 24-120mm f/4 VR (B&H)   … used at 35mm
Related articles