Photographing the Hot Air Balloon Festival
It is an adventure to be experienced – going up in a hot-air balloon. The most recent time was at the NJ Festival of Ballooning this year, as part of a photo group, arranged by Unique Photo here in NJ. If you haven't been, check Unique Photo's schedule for the next one (next year), as well as all the other photo activities and outings they arrange.
The first time I went for a hot-air balloon ride, was as a surprise arranged by my friends when I visited South Africa in 2014. For that trip, I only brought along a Fuji X100s (affiliate), because I wanted to travel light. I was quite happy with how those photos came out, but I also knew that I would have wanted wider shots to show more of the expansive scenery.
I was therefore ready this time, and decided on my Sony A7 iii camera (affiliate) with the Sony 16-35mm f/2.8 GM (affiliate) for this trip. Also important, was the B+W circular polarizer filter 82mm  (B&H / Amazon).
Polarizers clean up glare to give more saturated and vibrant colors. Polarizer filters also reduce the distant haze in landscapes like these. Foliage and skies specifically are affected, but I also knew that the hot air balloons would look more colorful and saturated with a polarizer.
To be able to rotate the polarizer filter during the ride, I took the lens hood off, and promptly lost it somewhere while still on the ground. That was an expensive $60 lesson to be more careful. I have no idea why Sony / Nikon / Canon plastic is so expensive, except for the reason that they can charge that.
Anyway, the camera settings:  I ranged the ISO settings between 400 – 800 ISO to keep the shutter speed around 1/500 with an aperture of f/5.6
Even thought the hot air balloon ride is a gentle glide, and the camera is stabilized (and I am using an ultra-wide lens),  I still wanted a shutter speed to ensure the photos would be sharp.
If anyone is considering a hot air balloon ride, but is anxious about that idea – it isn't scary experience in the least. It really is a gentle glide. Doesn't feel shaky or rickety at all, and is surprisingly peaceful (when the burner isn't firing.) It is highly recommended as a peaceful adventure!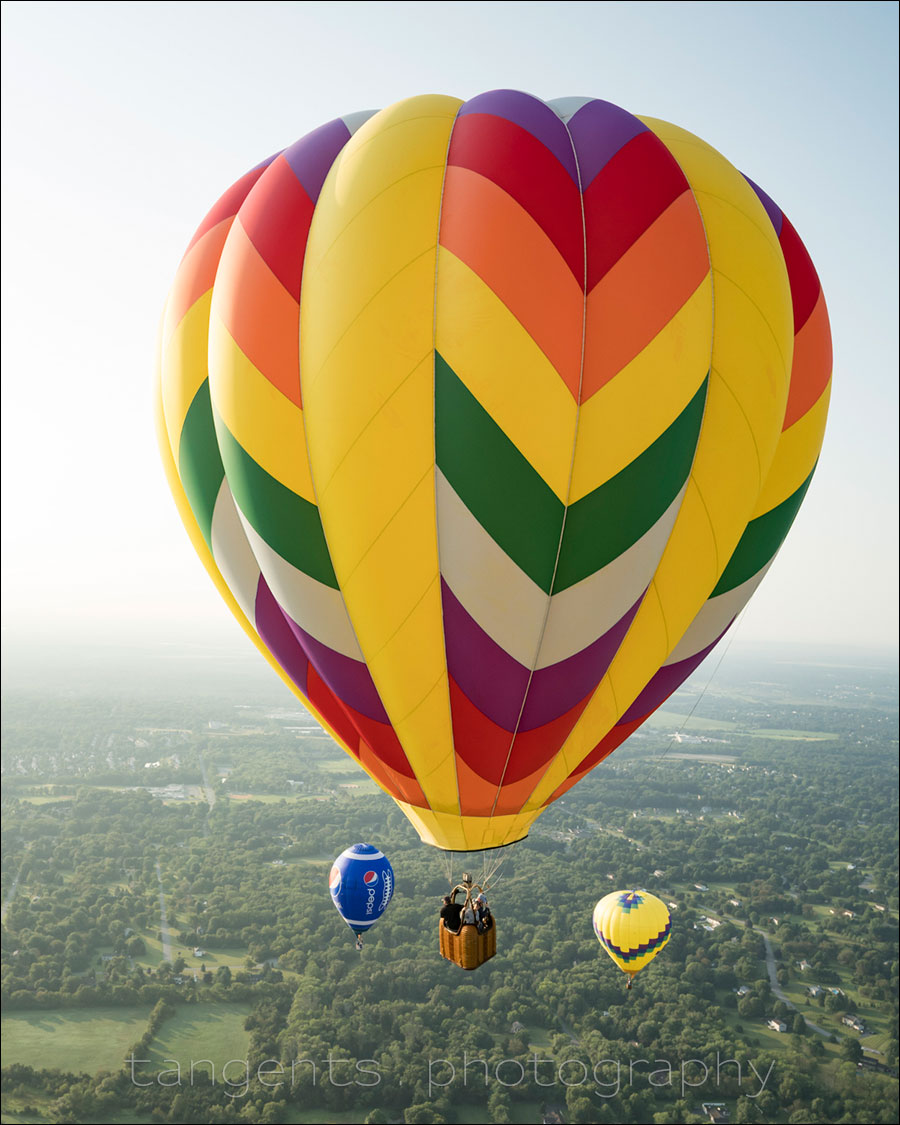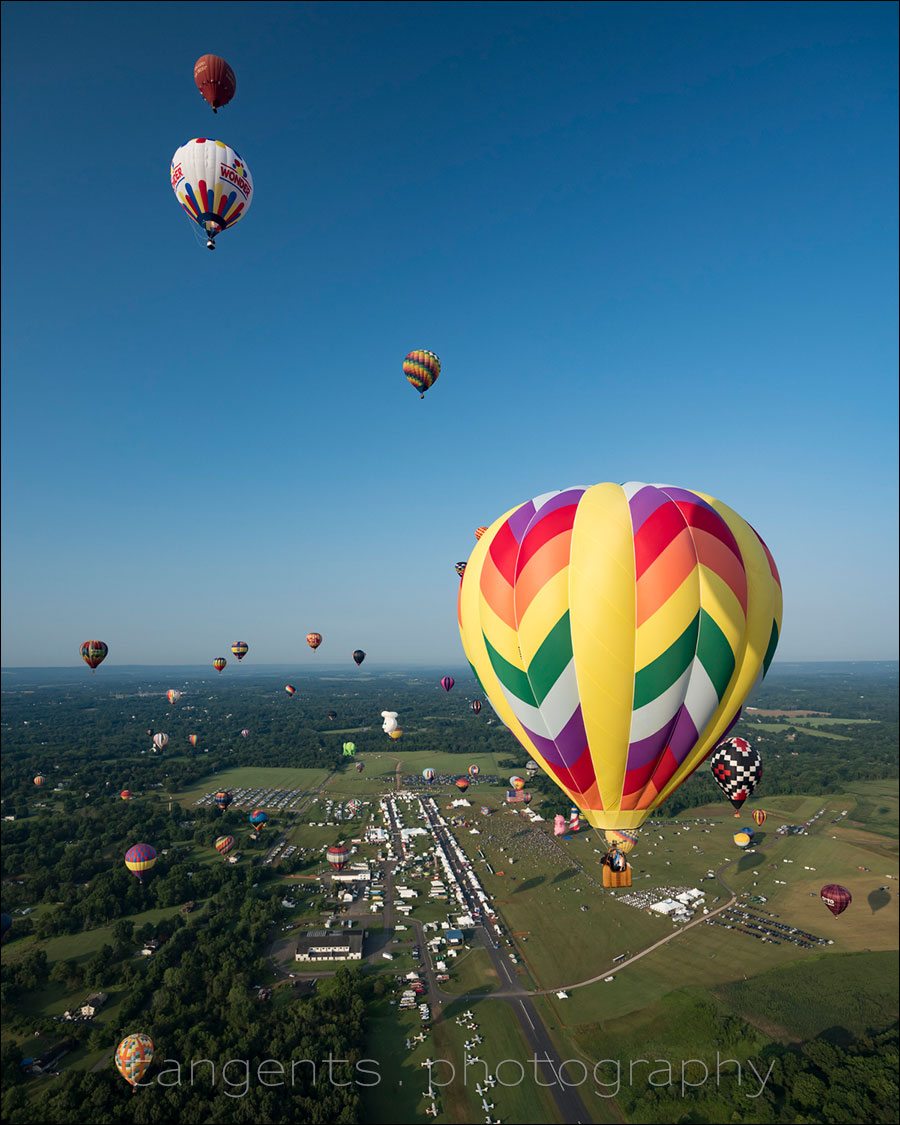 Photo gear used for these images
Related links