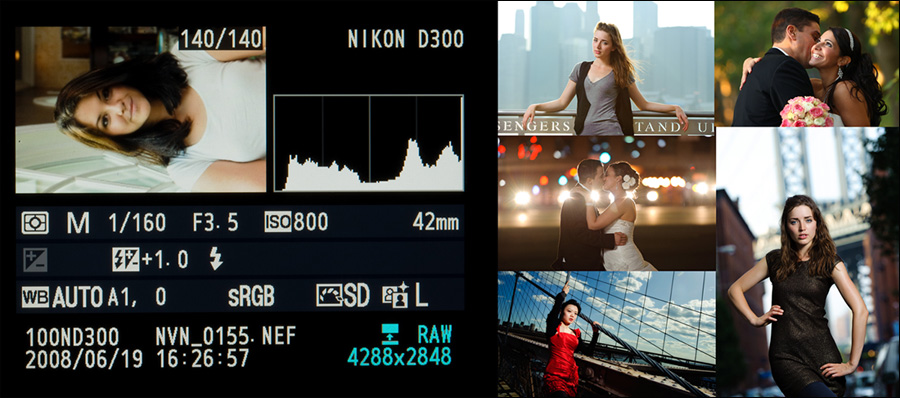 Personal tutoring session on photography
If you need more direct help or instruction on photography, I offer individual photography tutoring sessions. The tutoring sessions are personalized sessions that are intended to help photographers where they might be struggling with specific aspects of flash photography. The photography tutoring sessions are based on the material that I present in the full-day workshops. These sessions take place in my studio in Fairfield, NJ 07004.
Topics
The goal of the tutoring session is that we cover specific questions you have, and go over any challenges you are experiencing in photography. You are also encouraged to bring in images (either on a disc or on a laptop) that might provide insight into your needs. Having this information will allow me to personalize the tutoring session to make the most of the time available.
Possible topics to cover include aspects of flash and digital photography, such as:
camera and flash essentials
exposure metering
basic lighting
lighting formals (for wedding photographers)
outdoor lighting including fill flash and high speed sync
A certain level of fundamental technical knowledge is required for the sessions to be successful.
For example, a photographer should already know:
the basic operation and controls of his or her camera,
how to read the camera's built in metering display,
the basic relationship of aperture / shutter speed / ISO, and
how to manually adjust those settings.
Fees & structure of tutoring sessions
Individual tutoring sessions are $100 per hour. These sessions can be as short as an hour, but typically last 3 – 4 hours.
If the tutoring session is held away from my studio, there is an additional $100 travel fee.
If you'd like to pair up with a friend, then the fee is $130 per hour.  (i.e. $65 p/h per person)
A non-refundable retainer of $100 is required to secure the date.
Please note:

There is no model provided during the tutoring session. If you 

would

 like to work with a model, consider doing a half-day (or full day) Flash photography workshop.
How to book a tutoring session
Check on my Studio Calendar to see if the date is available.
Then confirm the date with me before paying the reservation fee!
This fee will count towards your final fee payable on the date.
Please note: in paying this fee, the time is blocked out exclusively for you. This means that I can't book other work the same period. Hence, this fee is not refundable.
Contact me
If you're interested in signing up for a personal tutoring session,
please email me or phone me at 862-485-7276, for more info.
thank you
Neil van Niekerk
---
photography books by Neil vN
---