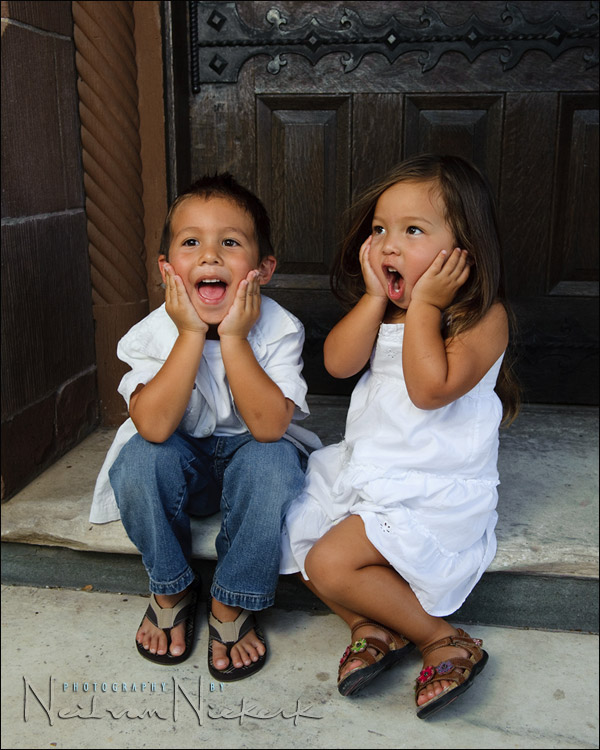 reducing the blue color cast in white clothing
Often when working in the shade, or anywhere we need Cloudy or Shade white balance, we'll often see a blue tint in the white clothing.  I suspect this might be due to detergents being used which give a blue-ish tint to white clothing to make them appear cleaner.  Or perhaps this is from UV light when we're working in cloudy conditions or in the shade.  However it might be, we will often get that blue tone in white clothing, as in this photo below …
Look at the white dress especially.  There is a distinct blue tint to it.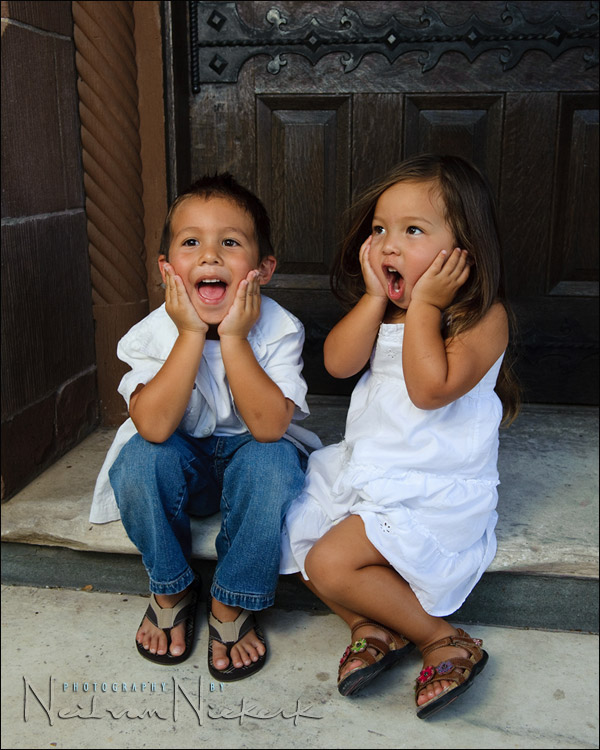 Merely using the eye-dropped tool to click on the whites to give a neutral white, will often give us a far too warm image, as in this example below.  The whites are now technically neutral, as per Photoshop .. but the skin tones are too warm.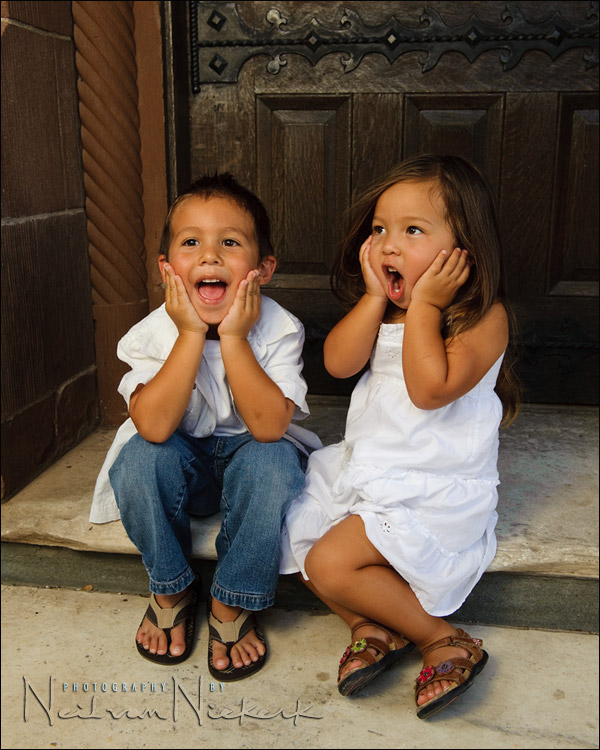 Here is a simple quick-fix trick I use to give me white clothing that actually look more 'white'.  In the HSL tab in Photoshop ACR or in Lightroom, I pull down the blue saturation fader a bit. (The other panel shown here is just to show my basic default RAW settings for this camera.  I did adjust the WB though. For me, this is a quick adjustment when adjusting a number of RAW files simultaneously.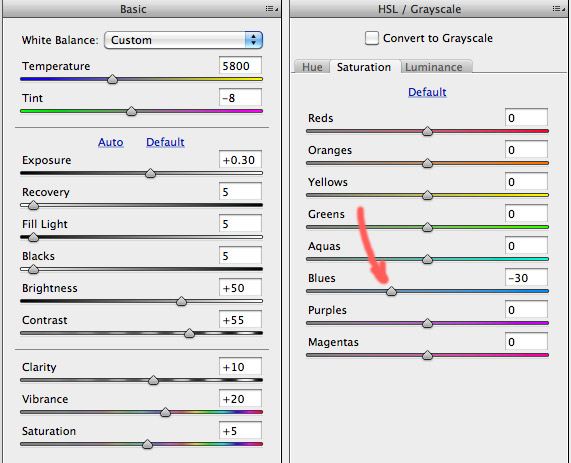 Pulling down the Blue Saturation obviously has an effect on any blue clothing that are worn, and on blue eyes. Therefore it won't be a viable method when we have important areas that are blue. But most often, when we have predominantly white tones, we can get away with this little trick to give us a more pure looking white, without affecting skin tones.  It is really handy when editing wedding images.
Click through this link for the two images for a side-by-side comparison.
Equipment used during this photo session:
Nikon D3;  Nikon 24-70mm f2.8 AF-S (B&H);  Nikon SB-900 (B&H)
Lastolite EZYBOX 24×24 softbox (B&H)
Manfrotto 680B monopod (B&H);
brass stud to attach softbox to monopod (B&H)