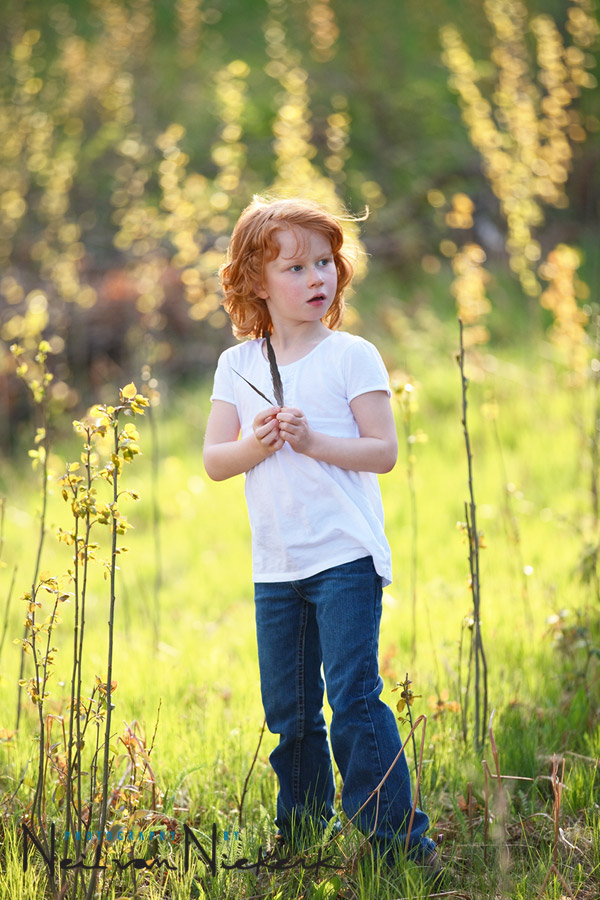 review: Canon 70-200mm f/2.8L IS II USM
The Canon 70-200mm f2.8L IS II  (B&H / Amazon), is touted to have improved optical quality, faster auto-focusing, and much better stabilization than the much-loved previous version of this lens. Using the lens on different shoots and walkabouts and tests, I got a fair idea of how the lens performs.  In short, the lens is all that .. faster, sharper and with better image stabilization.  Noticeably so.
The bokeh of this lens is pleasant.  Easily seen in this portrait of my little model, where she is busy collecting feathers. The image above was shot at f3.2 (And to go off-topic for a moment: shallow depth-of-field is not the same as bokeh.)  Anyway, this lens has fairly pleasant bokeh. Other lenses might render the background even smoother, but the bokeh in this image above isn't harsh and intrusive.
My main disappointment with the lens is that it looks so much like the previous version.  The focusing grip is slightly different, and the lens is a touch longer by a few millimeters.  They are quite hard to tell apart. The disappointment would come in that no one would really know you had just spent a small truck-load of money on a new lens.  Unless they bothered to read the numerals on the front lens barrel.  At least Nikon had the courtesy to make their new lens look substantially different.  Easier to swagger with the new gear. ;)
But the Canon 70-200mm f2.8L IS II   (B&H / Amazon), is definitely a good-looking chunk of glass!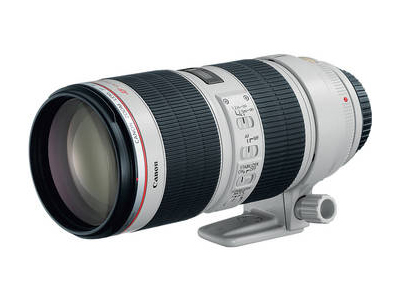 The lens, even on a classic Canon 5D, follows focus fairly easily on a moving subject.
I had enough frames in focus to be happy with the results.
1/500 @ f2.8 @ 500 ISO .. with the lens zoomed to 200mm
As you can seee, the bokeh isn't entirely smooth if you look at the way the branches were rendered.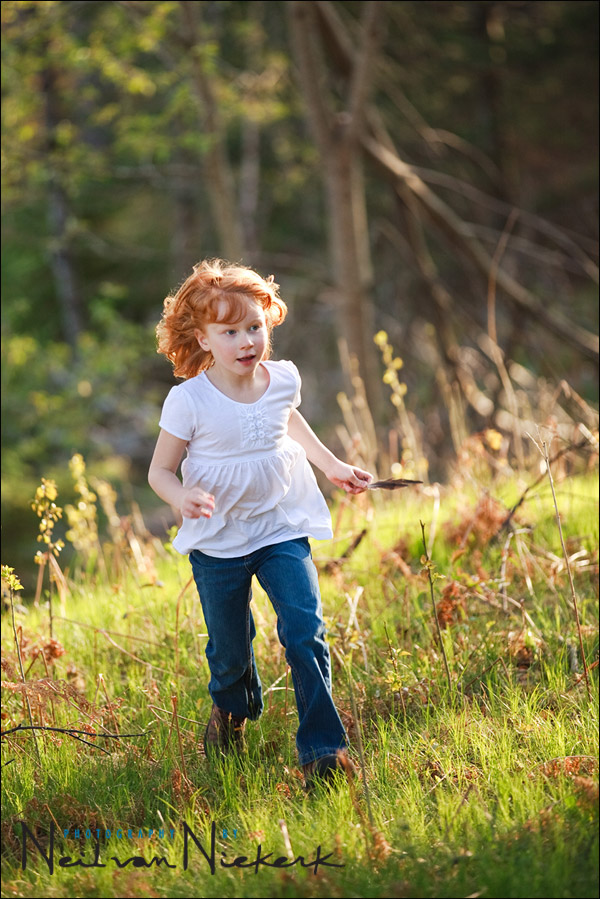 My personal opinion is that lenses in the range of the Canon 70-200mm f2.8L IS II (affiliate) is ideal for portrait photo sessions.  Flexible, and with a wide enough aperture to render the background without distracting detail.  Of course, that depends on your composition too.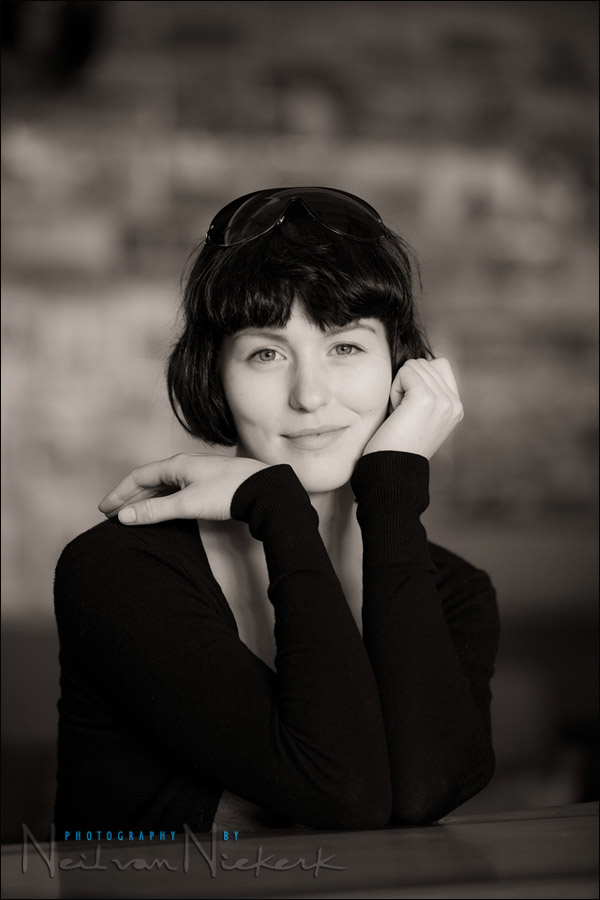 Available light in the cafe;  1/50 @ f2.8 @ 400 ISO .. with the lens zoomed to 125mm
As you can see, the image is crisp even at such a slow shutter speed.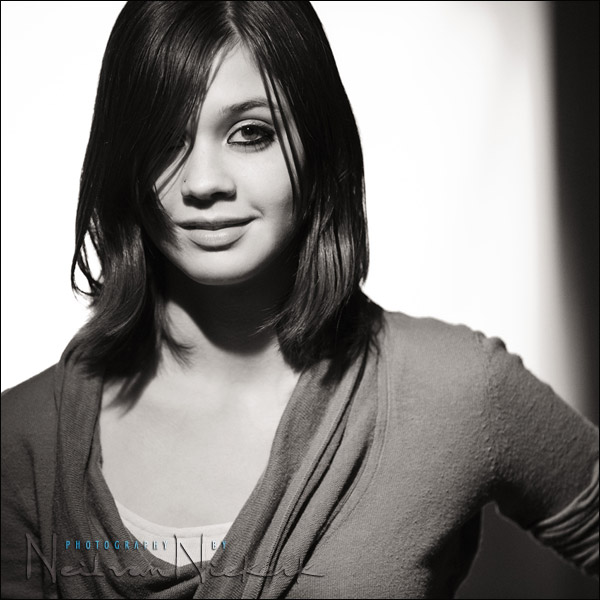 Video light; 1/200 @ f2.8 @ 800 ISO .. with the lens zoomed to 110 mm
I roamed around Birdseye, IN, one afternoon, photographing interesting details in some of the unoccupied buildings.  Again, the range of this type of zoom is perfect for picking out details, or zooming wider to encompass more of the scene.  This found collage appealed to me – random decaying items within multiple frames, and a bust of John Wayne.
1/100 @ f5.6 @ 400 ISO .. with the lens zoomed to 90 mm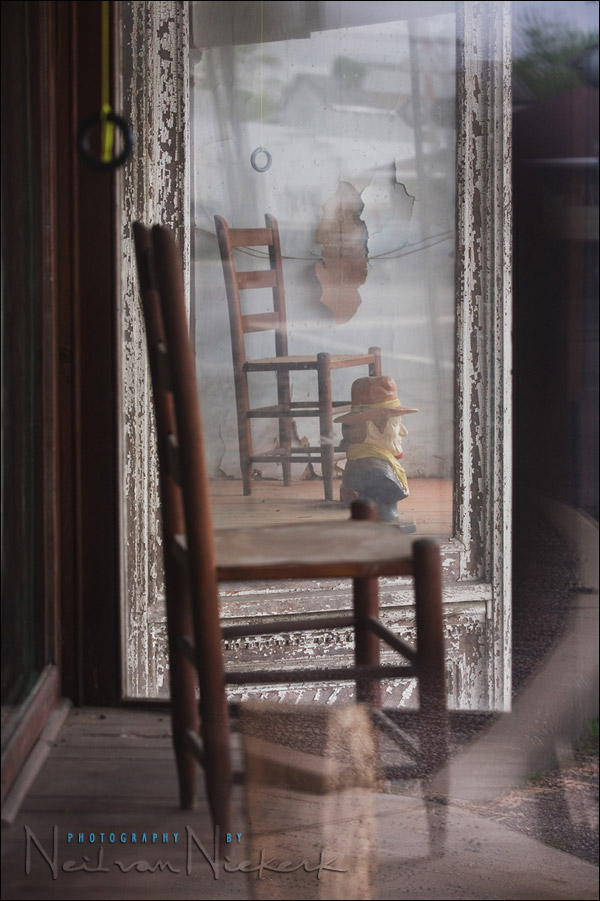 The minimum focusing distance of the mk II lens has been every so slightly improved.
It now focuses as close as  3.94′ (compared to the previous 4.6′)
Zoomed to 200mm, you can get surprisingly tight images.
1/160 @ f5.0 @ 400 ISO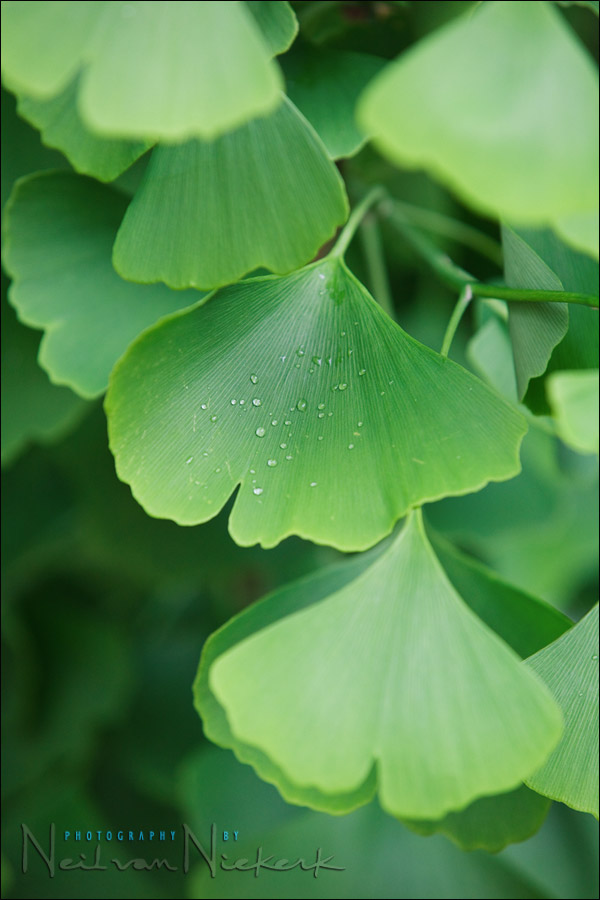 This photo below shows but a small section of the astonishing decor and architecture of the West Baden Springs Hotel at French Lick, IN.  This is part of the vast central dome in the hotel. And the colors gradually change!  (Click on the photo for a larger version of the image.)
1/50th @ f4 @ 800 ISO … with the lens zoomed to 200mm.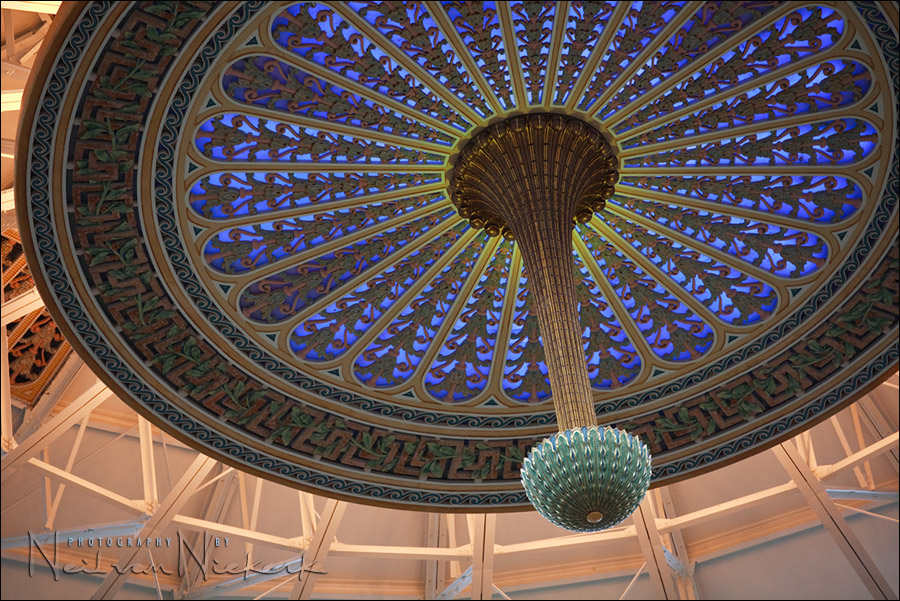 The one big feature of this newer version of the lens, is the improved Image Stabilization.  Here I shot hand-held at 1/50 @ 200mm .. and the majority of my images were crisp.  Quite impressive. The Image Stabilization is definitely more aggressive than the mk 1 version of this lens.
I then decided to push it even more. Here's a test shot of part of the hotel facade inside, but shot handheld at  1/5 @ f2.8 @ 1000 ISO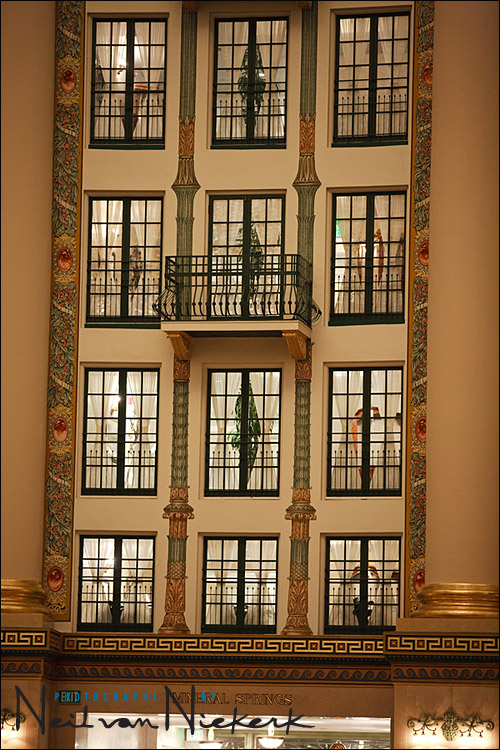 .. and here is a 100% crop of a central portion of the image: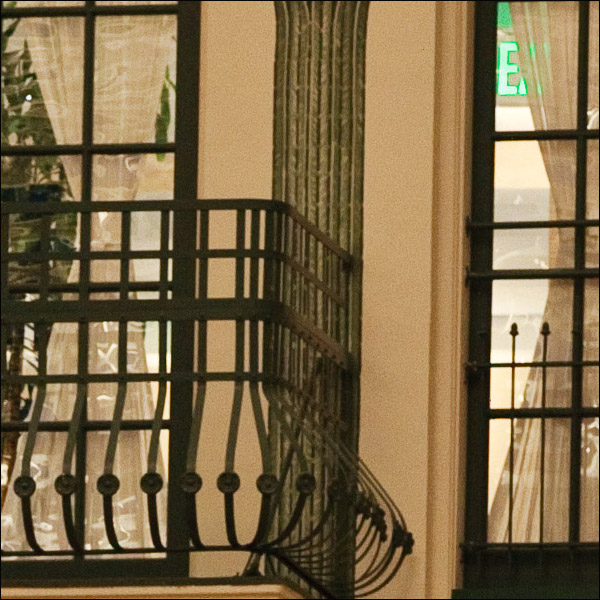 Truly impressive for 1/5 of a second hand-held!  About half the images I shot were this sharp.  Keep in mind that we're dealing with the lens wide-open, so the optical quality isn't at the peak either.  On top of this, I shot at 1000 ISO which is starting to push it a little on the classic Canon 5D.  Even then, this might be a good illustration of the sharpness you could expect in low light at very slow shutter speeds, hand-held with this lens.  This improvement alone makes this lens a strong contender for an immediate upgrade.
Finally, let's look at how the optical performance of this lens has been improved.
By the way, at f2.8 there is vignetting, as you can see from this cropped screengrab of 2 images next to each other as displayed in Adobe Bridge.  (The two images were direct-from-camera JPGs.)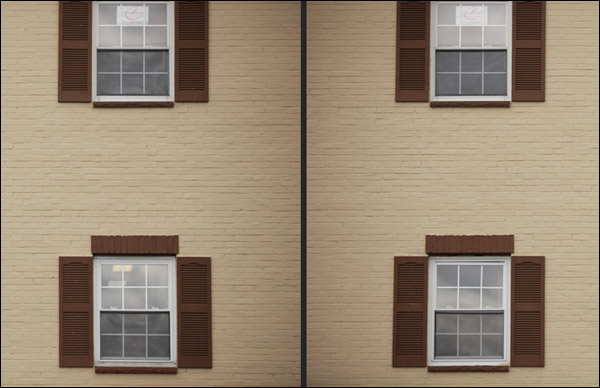 This is typical for zoom lenses used wide open, and wouldn't concern me.  In fact, I often add even more vignetting to portraits.
For the lens sharpness test, and to compare the mk 1 and mk 2 versions, I photographed the side of this building.  I could then look at how the detail in the shutters and windows were shown.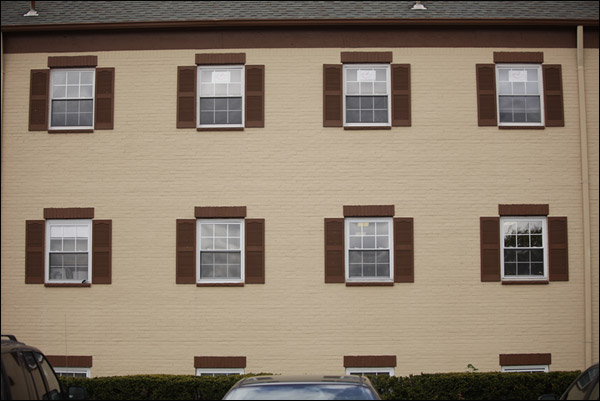 This is at 70mm, and you can see there is a fair amount of barrel distortion.
At various focal lengths, the mk2 version was sharper than the mk1.  As it would hopefully be.
Here are two examples, all from in-camera JPGs with sharpening set to minimum.
A:  from this framing ..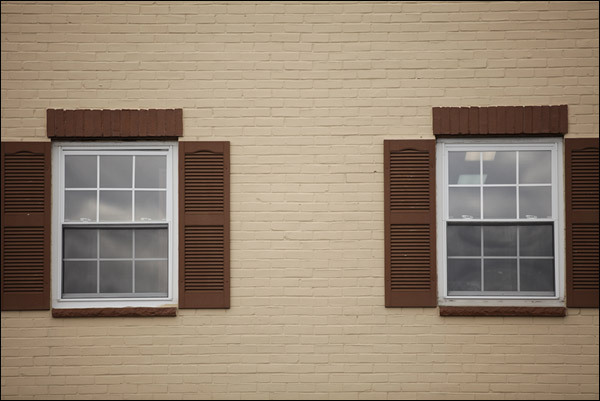 A: 100% crop of the left hand side: Canon 70-200mm f2.8 mk 1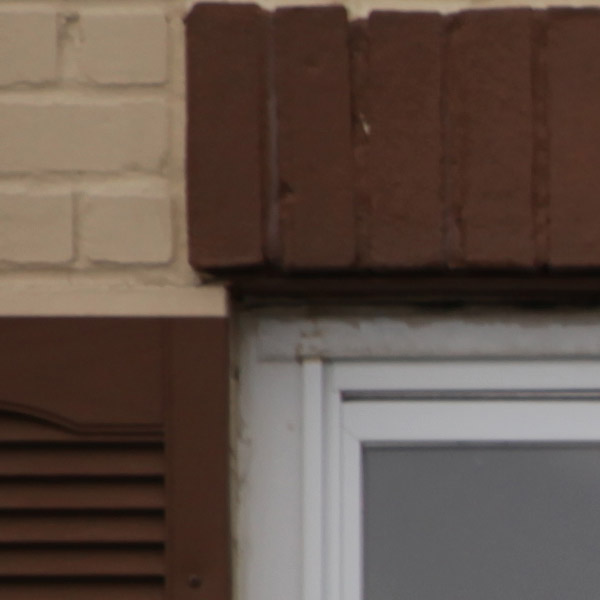 A: 100% crop of the left hand side: Canon 70-200mm f2.8 mk 2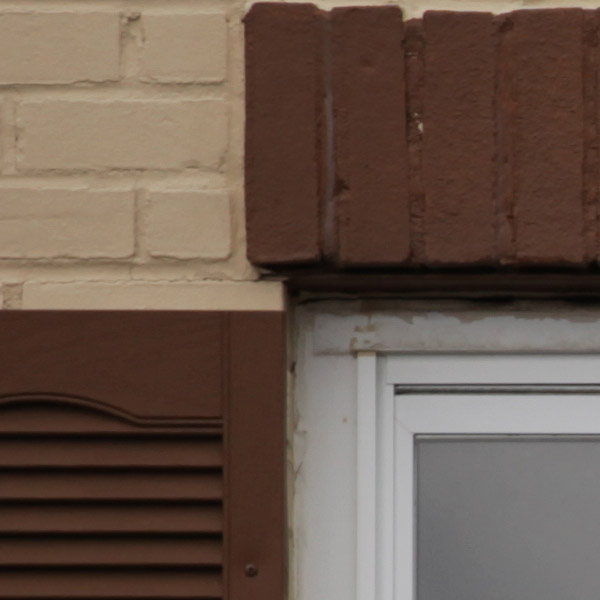 .
B:  from this framing ..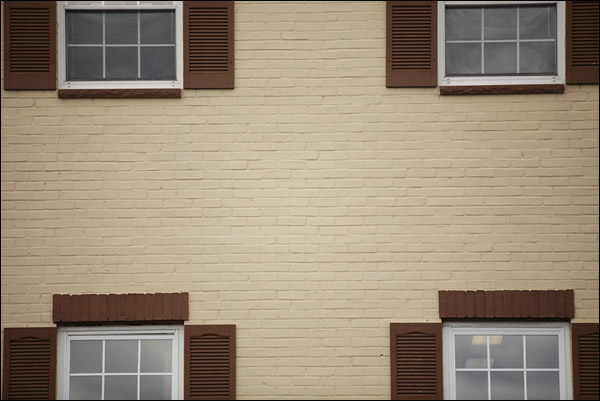 B: 100% crop towards the bottom left hand side: Canon 70-200mm f2.8 mk 1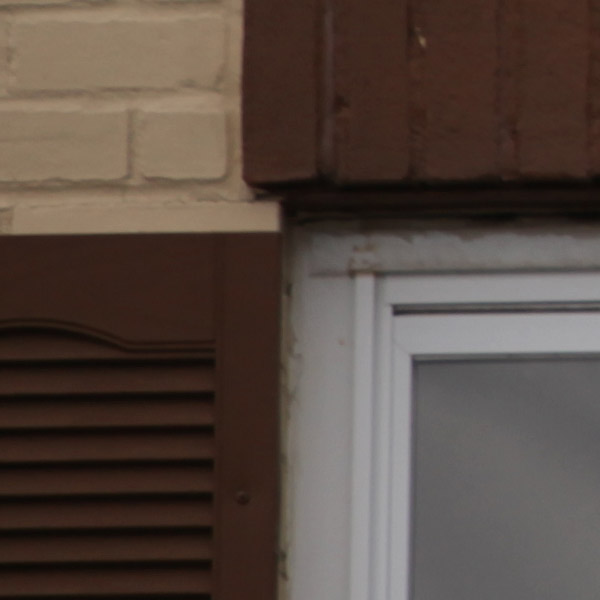 B: 100% crop of the left hand side: Canon 70-200mm f2.8 mk 2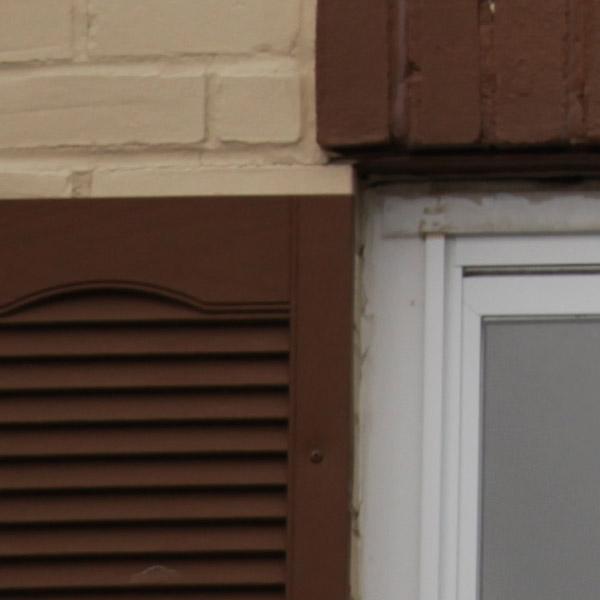 In both those comparisons, you can see that the newer lens has a sharper image with better contrast at f2.8
Overall assessment of the Canon 70-200mm f2.8L IS II
The lens clearly shows improvement over the previous version of the IS lens;
– improved sharpness when used at wide apertures,
– image stabilization is quite impressive now,
– autofocus is faster.
While these might seem like incremental improvements, for some photographers these changes will add up to make this lens an obvious upgrade.  For other photographers, the mk1 version will remain their workhorse lens.  For photographers that are working in low light, and would need the improved sharpness and contrast at wide apertures, and would need the more aggressive stabilization, the Canon 70-200mm f2.8L IS II will be a compelling lens.
If you would like to buy this lens, it is available via these affiliate links:
Canon 70-200mm f2.8L IS II  (B&H / Amazon)
Reviews of other Canon gear